NYC Mayor Adams canceled DC trip during FBI raid to 'make sure things were stable'
NEW YORK - It's been more than a week since the FBI raided the home of New York City Mayor Eric Adams' campaign fundraising chief, Brianna Suggs.
In an interview with Fox 5 NY's Rosanna Scotto for an exclusive FOX Nation special on immigration, Adams continued to defend himself and members of his campaign.
Adams has canceled numerous meetings since the raid, including a meeting in Washington, D.C., with other U.S. mayors on the migrant crisis. Shortly after landing in D.C., Adams boarded another plane and headed back to New York City. 
Scotto asked questions about the timing of the raid and whether it was a coincidence that it happened the same day as his meeting in D.C. Adams pivoted from the timing and focused on the importance of being in the nation's capitol to talk about the crisis.
"History allows us to reflect on what happened and how things happened," Adams said.
RELATED: FBI searches home of Mayor Adams' fundraising chief, Brianna Suggs
RELATED: Mayor Eric Adams cancels another event, as FBI probes campaign donations
Federal prosecutors in Manhattan have declined to say what the investigation is about, but a search warrant obtained by the New York Times indicated that investigators are examining whether the Adams campaign conspired with the Turkish government to receive donations from foreign sources, funneled through a Brooklyn-based construction firm and other straw donors.
Earlier this week, Adams said he didn't have anything to fear from the investigation, even after an attorney for his administration acknowledged being in contact with federal authorities.
Scotto then highlighted the criticism of the quick U-turn from D.C. to NYC asking, "In retrospect, would you have handled that situation differently?"
Adams said, "No, my style of leadership is to be on the ground when things happen."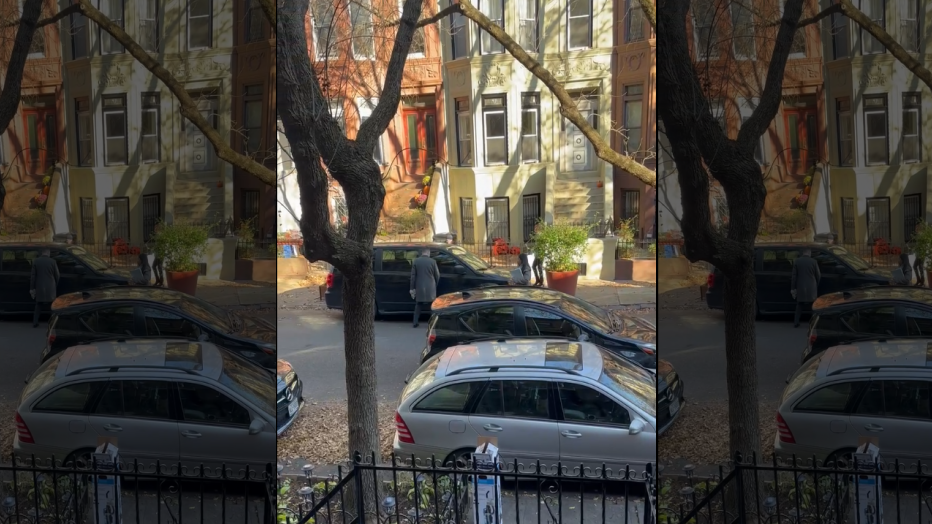 FBI raid of New York City Mayor Eric Adam's campaign fundraising chief Brianna Suggs' home in Brooklyn. 
Adams continued to speak affectionately about Suggs, who he described on Wednesday as a "brilliant young lady." 
"Listen, I had a young, 25-year-old young lady who was an intern that I watched have a promising career as a fundraiser," Adams told Scotto.
"And something emotionally devastating like this happened to her," he added.
Suggs has worked for Adams since 2017, starting as a teenager when he was the Brooklyn Borough president. When Adams ran for mayor, she served as a chief fundraiser and director of logistics, helping to organize events and soliciting money from donors.
 Adams said he didn't communicate with Suggs the day of the raid but that he wanted to be back in the city to "make sure that things were stable."
"When you have something impactful like that, that's an impactful experience to go through. And I wanted to be in the city. That's just how I lead," Adams said.
"I'm a front and center type leader," Adams explained. 
Mayor Adams on the migrant crisis
Mayor Adams said he will return to the nation's capital to discuss the migrant crisis and push for more resources but didn't specify a date.
When asked what he would say to New Yorkers who were skeptical of his handling of the crisis, Adams focused on their access to services. 
"There's no New Yorker that can't get emergency care if they need it," Adams said. 
The mayor also pointed to the need for a czar to coordinate the crisis.
"I think it should be a former military person that understands mobilization and deployment," Adams said.
Adams went on to say that the right to work is also a major issue that the city is facing around the crisis. 
"We have to allow people to work. What is more anti-American than not having the right to work?" he said. 
"If we allow them to work, we could address our employment issue," Adams said.