FBI searches home of Mayor Adams' fundraising chief, Brianna Suggs
BROOKLYN - The FBI raided the Brooklyn home of New York City Mayor Eric Adam's campaign fundraising chief Brianna Suggs, a law enforcement source tells Fox News and multiple news outlets have reported.
"Mayor Adams has not been contacted as part of this inquiry. He has always held the campaign to the highest standards," Vito Pitta, Adams' 2021 campaign counsel, told FOX 5 NY.
"The campaign has always held itself to the highest standards. The campaign will of course comply with any inquiries, as appropriate," Pitta said in a separate statement.
The remarks came after federal agents raided the Crown Heights, Brooklyn home of his top fundraiser, 25-year-old Brianna Suggs.
Suggs has worked for Adams since 2017, starting as a teenager when he was the Brooklyn Borough president. When Adams ran for mayor, she served as a chief fundraiser and director of logistics, helping to organize events and soliciting money from donors.
As a result of the raid, Adams abruptly canceled a Washington. D.C., meeting with other U.S. mayors on the migrant crisis.
Shortly after landing in D.C. Thursday morning, Adams boarded another plane and headed back to New York City.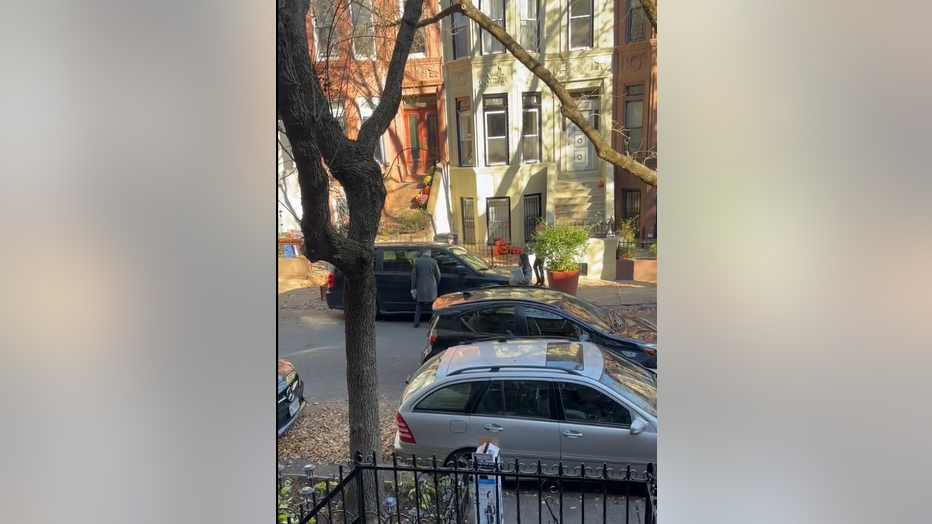 FBI raid of New York City Mayor Eric Adam's campaign fundraising chief Brianna Suggs' home in Brooklyn. 
Adams' press team announced that he was returning to NYC to deal with a "matter." Although they didn't provide any further details, they assured reporters that there was no threat to public safety. 
The New York Times says it obtained a copy of the search warrant - the paper says it shows the FBI appears to be looking into whether the Adams campaign conspired with the Turkish government and a Brooklyn construction company to funnel money into the Mayor's campaign coffers. 
In July, six people were charged in an alleged scheme to divert tens of thousands of dollars in public funds to Adams' campaign months before his election.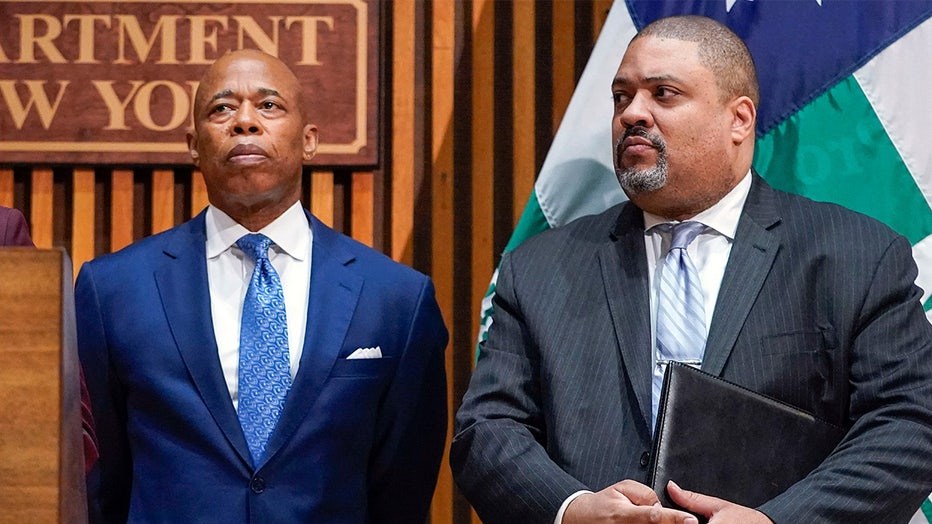 New York Mayor Eric Adams, left, and Manhattan District Attorney Alvin Bragg, participate in a news conference at police headquarters, April 18, 2023, in New York. Bragg has announced an indictment of several people who allegedly participated in a st
The indictment announced by Manhattan District Attorney Alvin Bragg did not implicate Adams or any other city employees. Rather, it describes a straw donor scheme orchestrated by individuals with business before the city who hoped to maximize their donations to the future mayor in exchange for political favors.
"The New York City Campaign Finance Board program is meant to support our democracy and amplify the voices of New York City voters. When the integrity of that program is corrupted, all New Yorkers suffer," Bragg said in a statement.
Prosecutors said the scheme was led by Dwayne Montgomery, a former NYPD inspector currently listed as the director of integrity for the Teamsters Local 237, which represents municipal workers.
According to the indictment, Montgomery recruited friends and relatives to take advantage of the city's generous matching funds system, which provides an eight-to-one match for the first $250 donated by a city resident.