Maternal mortality: Using technology and art to save Black mothers' lives
NEW YORK - At FOX 5 NY, we are hosting a special report called Health, Hope and Happiness: The Black Woman Experience. 
In our first segment of the series, we're taking a closer look at troubling statistics affecting Black mothers. New data from the federal government shows in 2021, the maternal mortality rate for Black women was more than 2.5 times more likely than the rate for white women.
For every one of the statistics showing significant challenges nationwide, there's a woman story that should not be overlooked. One Brooklyn man is using his art to help. 
But what can an image tell us about love?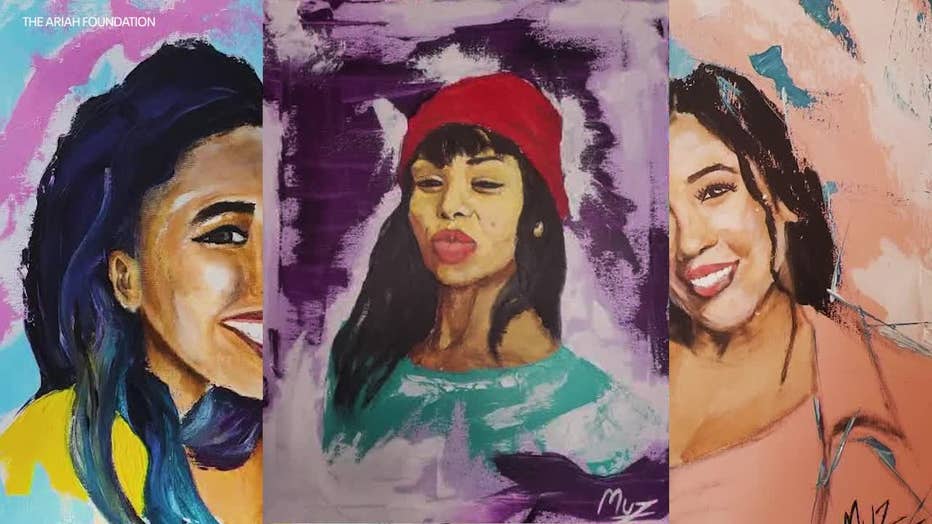 "There's just something about art that words just can't express," said Omari Maynard.
The paintings are all the work of Maynard, a project that started with a portrait and tribute to his late partner, Shamony Gibson.
"It is just something about taking a blank canvas and then turning it into something that's alive," he said.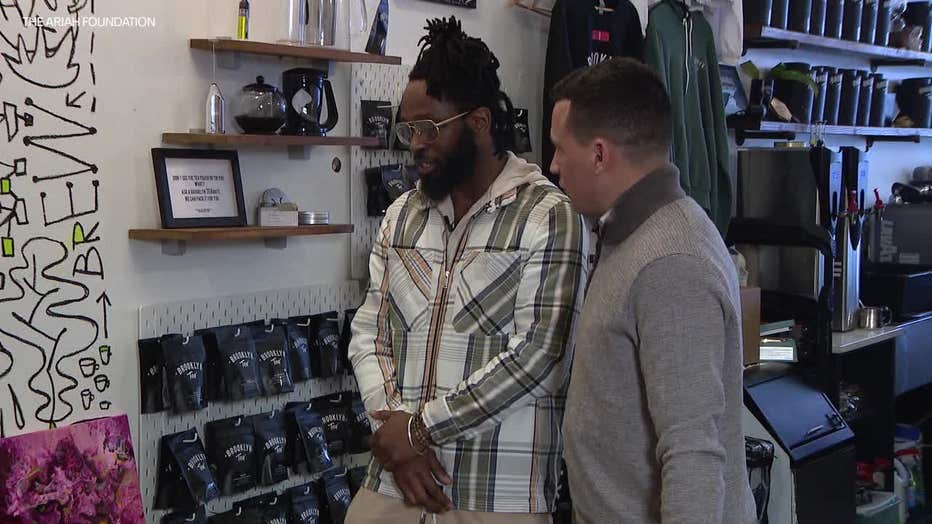 The foundation he created is called 'The ARIAH foundation,' which stands for Advancement of Reproductive Innovation Through Artistry and Healing.
"It allows for me, through the art, to be able to tell the stories of these women, because that's something else you know, you don't hear about," Maynard explained.
They are all women of color whose lives were cut short due to birth inequities and reproductive injustice in the United States, including Gibson, who passed away two weeks after giving birth by C-section in 2019.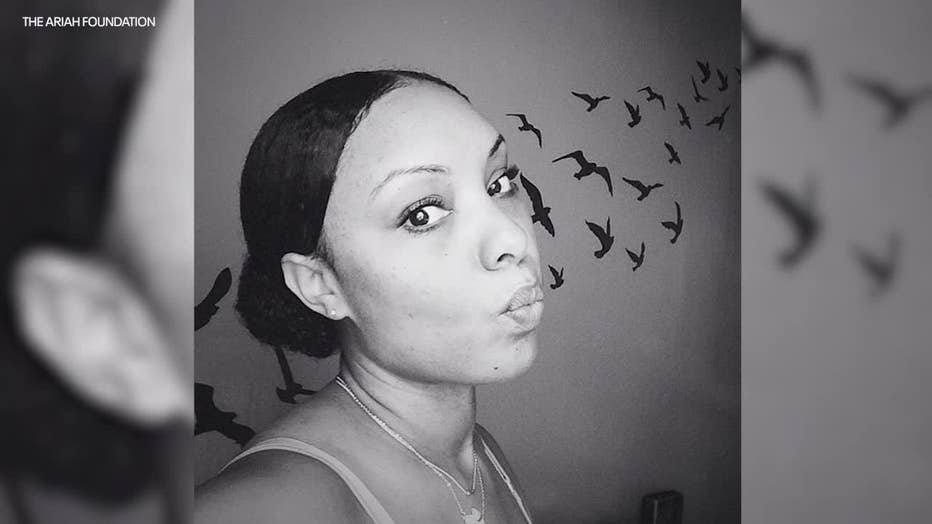 She had just given birth to their second child, and she passed from a pulmonary embolism. Maynard says when EMT's arrived at their home, he didn't think their initial questions were relevant.
"The questions that kept arising was, 'Did she do any drugs?'"
Maynard said the implication was that she was on some type of illegal drug. He also believes changes to their Brooklyn neighborhood resulted in a lack of resources at the closest hospital.
"They didn't have any of the tools," he lamented. "They didn't have the personnel."
The maternal death rate in the United States has been increasing steadily over the last 30 years. 
The report states clearly that factors range from disparities in the quality of healthcare, to underlying conditions, racism and implicit bias.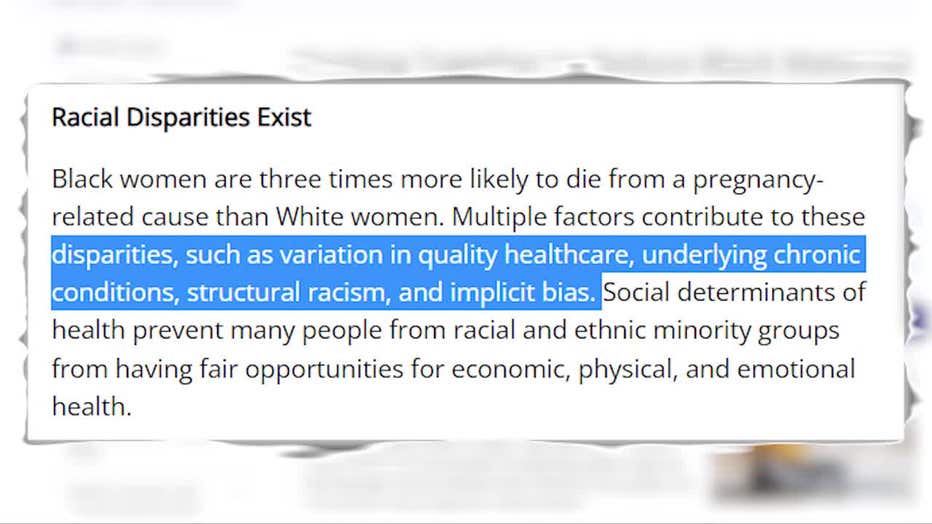 "This is a child that's not going to have a mother. This is a father that's going to raise a child by himself. This is a family that is trying to celebrate the birth of a child at the same time, you know, burying their mother," said Errol Pierre, senior vice president at Healthfirst.
"Healthfirst was started 1993, really focused on making sure underrepresented low income patients get high access to quality, high access to high quality care without any barriers," Pierre said. 
The New York-based nonprofit insurance company works on getting correct stats for the maternal death rates in the city, trying to help improve the problem.
"Access is the biggest issue so that they can get in to see a doctor, and a doctor that speaks the language and understands you culturally and is really going to take care of you and make sure that you're getting the care that you need," he said.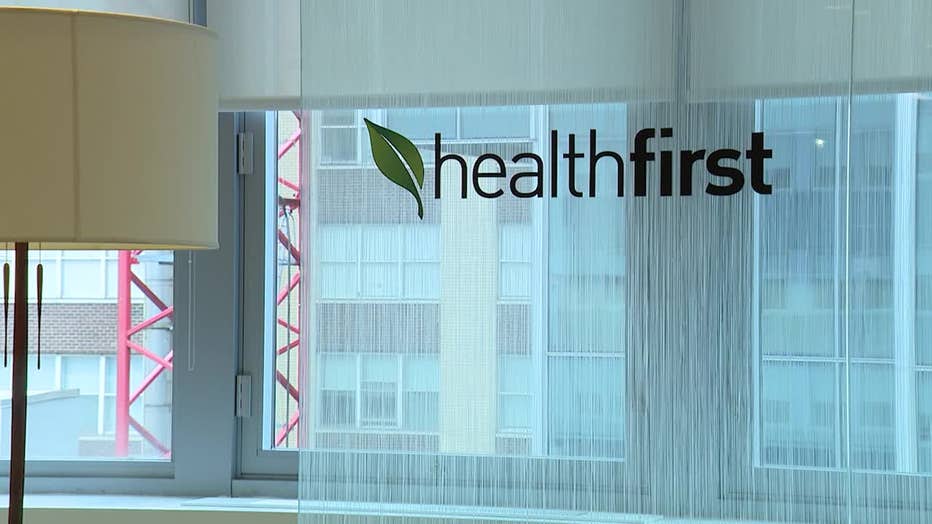 The issues effecting women of all income levels, even superstar tennis legend Serena Williams, who documented medical complications with her own pregnancy in a profile with Vogue Magazine.
"We know that being a celebrity can't even protect you anymore for Black women," said Kimberly Seals Allers, who has taken unique action to help. "And so the more I did research, the more I was terrified."
She may have been terrified, but it didn't stop her from taking action and creating an app to help.
"The app is called 'Irth', which is spelled like the word birth, but we drop the b for bias. So it's birth, and so that really is our goal to take bias out of the birthing experience, and so on the front end, the app allows you to leave and see reviews from Black and brown women and birthing people on OB-GYNs, birthing hospitals and pediatricians."
The app now has reviews from people across the country and is even embraced by some medical facilities including Temple Hospital in Philadelphia.
"I think one of the biggest changes for me is just that we're having this conversation," she said.
It's not a journey that should be taken alone. Maynard, whose artwork is displayed at the Brooklyn Tea Cafe on Nostrand Avenue in Brooklyn, also created a men's network for others dealing with trauma.
"We're just really just dealing with real issues of their life and really needing space to just have conversations about how to navigate it."
Just as his portraits tell stories of love, loss, beauty and happiness, the images are not of statistics lost to tragedy, but mothers whose light and love lives on.
"It's always about making sure that we know where we're moving, not as individuals, but as a community," he added.