LSU student Madison Brooks killed by car after alleged rape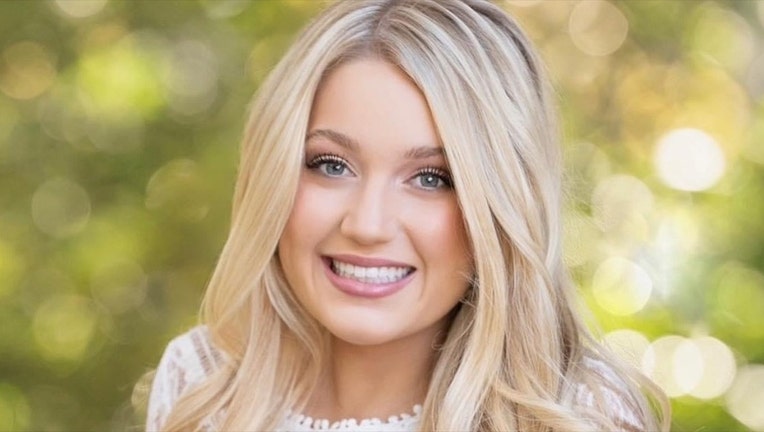 article
Four people have been arrested in connection with the rape of a Louisiana State University student who was fatally struck by a car after being left on the side of the road after the attack.
Kaivon Deondre Washington, 18, and a 17-year-old unidentified minor were charged with third-degree rape. Everett Lee, 28, and Casen Carver, 18, were charged with principal to third-degree rape, which means they were present but did not participate in the alleged crime.
Madison Brooks had been drinking at an off-campus bar, where she met the 17-year-old, and left with him and the three other suspects, according to The Advocate.
The paper reported that Brooks had asked them to take her home because she was too drunk and couldn't find her friends.  Authorities say she was raped in the back of the car.
Video shows LSU student Madison Brooks leaving bar with 4 young men
When Brooks, 19, incapable of telling them where she lives, they dropped her off on the side of Burbank Drive.  She was later hit by a vehicle.
She reportedly had a blood-alcohol level of .319.  That's nearly four times the legal limit and could lead to unconsciousness.
LSU President William F. Tate IV issued a statement saying:  "Madison was a daughter, a granddaughter, a sister, a niece, a classmate, and a friend to many of you. By all accounts, she was an amazing young woman with limitless potential. She should not have been taken from us in this way. What happened to her was evil, and our legal system will parcel out justice."
Madison Brooks investigation: Cause of death revealed
Tate said that all of one of the suspect "involved in this horrific scenario" were underage but were able to consume alcohol at a bar before the incident.
"We will work openly against any business that doesn't join us in efforts toward creating a safer environment for our students. Enough is enough," the statement continued.
Brooks was a member of LSU's Alpha Phi sorority.  In a Facebook post the chapter wrote:  "We send our deepest sympathies to her family and friends during this incredibly difficult time. And we respectfully ask for time and space so we may support each other in our healing process."
A funeral mass for Brooks was scheduled at St. Peter Catholic Church in Covington, La. on Feb. 3, 2023.