Legal experts weigh in on next steps for Trump grand jury
A Manhattan grand jury is still weighing whether to indict former President Donald Trump for violating campaign finance laws. 
Trump is accused of allegedly telling his then-lawyer Michael Cohen to pay adult film star Stormy Daniels to stay quiet about their affair ahead of the 2016 presidential election. 
The former president has repeatedly denied any wrongdoing. 
Monday was the last time the grand jury met about Trump's case. Now it's looking like they may not take it up again until next week. 
The mystery and media frenzy was amplified by Trump last weekend when he predicted he would be indicted Tuesday, which did not happen. 
"What we did know is that they were nearing the end of the grand jury presentation because they gave Donald Trump an opportunity to testify. And rather than him testify, he submitted Bob Costello who he asked to come and testify, which he did, and he spoke for a very long time. I think it was three hours. And now I think that it seems like the last thing there is to do is consider a rebuttal witness," said Karen Friedman Agnifilo, who worked in the Manhattan district attorney's office under former D.A. Cy Vance.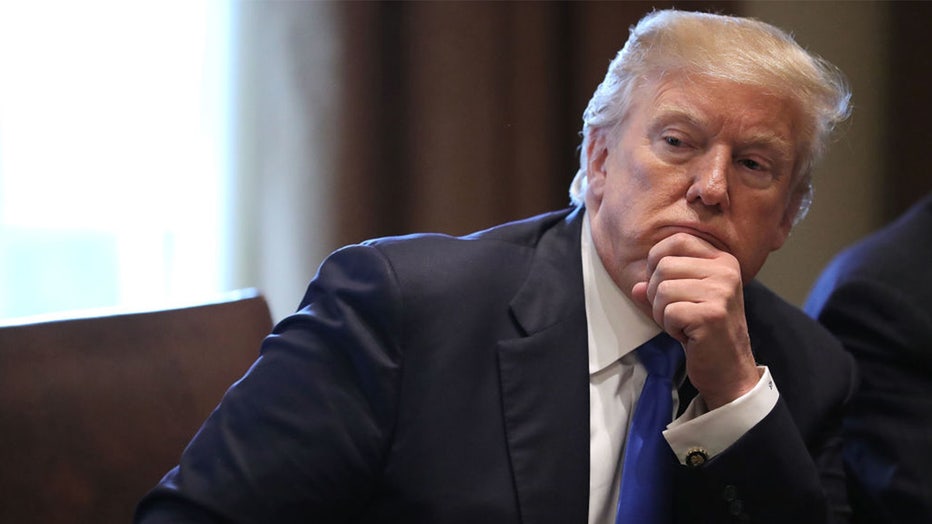 FILE - U.S. President Donald Trump (R) presides over a meeting about immigration with Republican and Democrat members of Congress in the Cabinet Room at the White House Jan. 9, 2018, in Washington, DC.  (Chip Somodevilla/Getty Images)
"Whether or not they choose to do one is going to, you know, be their call, of course. And if not, then to charge them on the law and then ask them to vote," Agnifilo added. 
The grand jury meets in secret so it's impossible to know where things stand. 
"The grand jury is going to be considering charges that are related to falsification of business records. One would be a misdemeanor, but the other one that we believe the D.A. Is seeking would be a felony and they would have to show that the falsification of those business records was in the furtherance of another crime," said Imran Ansari, a former prosecutor who worked in the Brooklyn D.A.'s office. 
Manhattan District Attorney Alvin Bragg did face pressure from some Republicans not to pursue this case. House Judiciary chairman Jim Jordan claimed it's politically motivated and is requesting documents related to the investigation. 
Bragg fired back, writing, "The letter only came after Donald Trump created a false expectation that he would be arrested the next day and his lawyers reportedly urged you to intervene." 
Bragg's main witness is Cohen and in sworn testimony given to Congress in 2019, Cohen said that he made the payments to Daniels at Trump's direction.