Latest developments in coronavirus pandemic
NEW YORK - LIVE BLOG—These are the latest developments on the coronavirus outbreak for Thursday, March 12, 2020:
10:35 PM: The Archdiocese of Newark has announced that Catholic schools in the Archdiocese will be closed Monday, March 16, through Friday, March 20. Also, Cardinal Joseph Tobin, the Archbishop of Newark, has dispensed the faithful of the Archdiocese from the obligation to attend Sunday Mass until further notice.
10:04 PM: Canadian Prime Minister Justin Trudeau's wife, Sophie Grégoire Trudeau, has tested positive for the novel coronavirus. Her symptoms are mild and will remain isolated for 14 days. The prime minister has no symptoms and will also stay in isolation for 14 days.
10:00 PM: The PGA Tour is scrapping the rest of The Players Championship and shutting down other tournaments for three weeks.
9:43 PM: Billie Eilish is postponing her Where Do We Go North American tour until further notice; "i'm so sad to do this but we need to postpone these dates to keep everyone safe," the singer announced on Twitter. "we'll let you know when they can be rescheduled. please keep yourselves healthy. i love you."
9:30 PM: Oregon officials say they will be getting just a fraction of the personal protective equipment they are seeking from the federal government for their front-line medical workers treating COVID-19 patients.
9:25 PM: Mayor Bill de Blasio on Twitter reiterates his earlier statement that public schools will remain open because they "are essential." The mayor says schools may be closed on a case-by-case basis. "So many kids rely on them for meals," he says. "Parents need them so they can go to work. And every student relies on them to learn."
9:12 PM: California waives the 1-week waiting period for people who are unemployed or disabled due to COVID-19 to file a disability insurance claim, Gov. Gavin Newsom announces.
9:08 PM: A diplomat at the Permanent Mission of the Philippines to the United Nations in New York has tested positive for coronavirus, according to reports; the mission, about 12 diplomats, is on lockdown.
9:05 PM: Legislative work, tours, and public access at several state capitol buildings around the U.S. has been disrupted because of coronavirus.
8:38 PM: The theme parks at Walt Disney World in Florida and Disneyland Paris will be closed beginning March 16 through the end of the month; the hotels at the resorts will stay open until further notice, The Walt Disney Company announced.
8:20 PM: A man in his 70s who lived in a nursing home in the Kansas City, Kansas, area, has died of COVID-19. He is the first novel coronavirus-related death in Kansas.
7:15 PM: Bergen County, New Jersey, to close public schools after Friday's classes. 
7:12 PM: Formula One organizers cancel Australian Grand Prix.
7:10 PM: Universal Studios Hollywood will close on Saturday, March 14, and will seek to reopen on Saturday, March 28.
7:06 PM: The Church of Jesus Christ of Latter-day Saints announced that all gatherings of church members, worldwide, will be suspended until further notice.
6:43 PM: MTA, mayor, governor, NYPD forcefully counter social media rumors that mass transit has been shut down and that Manhattan is under quarantine. "Rumors are spreading. We prefer facts," NYCT Subway tweeted. "We will operate regular subway and bus service tomorrow."
6:31 PM: The LPGA Tour has called off the Volvik Founders Cup in Phoenix on March 19-22, the Kia Classic in Carlsbad, California, on March 26-29 and the major ANA Inspiration in Rancho Mirage, California, on April 2-5. 
6:23 PM: Arsenal manager Mikel Arteta has tested positive for COVID-19, the soccer club says.
6:15 PM: "During #COVID19, I am opting for hand-on-heart instead of hand shakes," Dr. Tedros Adhanom Ghebreyesus, the director-general of the World Health Organization, says in a tweet.
6:12 PM: Arlington National Cemetery in Arlington, Va., will close to visitors beginning Friday, March 13, so the staff can take "precautionary measures to protect the health of our employees, families and visitors." Funerals will go on as scheduled.
6:00 PM: New Jersey Chief Justice Stuart Rabner announced that New Jersey courts will suspend all new jury trials until further notice.
5:47 PM: The Tribeca Film Festival has been postponed. "We founded the Tribeca Film Festival as a way to heal our community after the devastation of the 9/11 attacks in 2001," co-founder Jane Rosenthal said. "We were determined to overcome our fear and anxiety by joining together. It is in our DNA to march forward while caring about our community."
5:35 PM: Actors' Equity Association, the union representing theater actors and stage managers, supports the decision to close Broadway theaters but says its members will need support to survive the significant hit to their livelihood.
5:25 PM: Champions League soccer matches have been canceled for the first time; Manchester City vs. Real Madrid; Juventus vs. Lyon have been postponed.
5:11 PM: All Westchester County Board and Commission meetings have been suspended until further notice. 
5:09 PM: New Jersey health officials say there are six new cases of COVID-19 in the state, bringing to 29 the number of people who have tested positive, including a 16-year-old girl.
5:03 PM: New York State Assembly Member Robert Rodriguez requests suspension of evictions of NYCHA tenants amid COVID-19 coronavirus state of emergency in New York City.
4:57 PM: A 67-year-old man who was hospitalized is Georgia's first death from coronavirus, Gov. Brian Kemp announced.
4:41 PM: All public schools in Maryland will be closed March 16 through March 27.
4:40 PM: Disneyland in California will close as of Saturday because of concerns over the spread of the new coronavirus.
4:20 PM: NYC mayor says it is unconfirmed that a public school student has coronavirus.
4:19 PM: NCAA cancels men's and women's Division I basketball tournaments amid coronavirus fears.
4:16 PM: NYC mayor concerned about people being unable to pay rent and buy food because of lack of work.
4:15 PM: NYC mayor says the number of coronavirus cases "striking and troubling"; 42 new cases have been identified in the past 24 hours.
4:11 PM: State of emergency declared in New York City by Mayor Bill de Blasio.
4:00 PM: The Dow Jones Industrial Average closed down more than 2,300 points on Thursday.
3:59 PM: Crude oil futures prices ended lower on the New York Mercantile Exchange. The near-month contract for the benchmark grade tumbled $1.48 -- closing at $31.50 a barrel.
3:41 PM: The deepening coronavirus crisis is sending stocks into another alarming slide, extending a sell-off that has wiped out most of the big run-up on Wall Street since President Donald Trump's inauguration. The Dow Jones Industrial was off nearly 2,000 points, or 8.5%, Thursday afternoon. The fall comes amid a cascade of cancellations and shutdowns across the globe and rising worries that the White House and other authorities around the world can't or won't help the weakening economy any time soon.
3:25 PM: The Billy Joel concerts scheduled for March 19 and April 10 at Madison Square Garden have been postponed to Sept. 26 and Oct. 11, respectively.
3:15 PM: Connecticut Gov. Ned Lamont has banned gatherings of 250 people or more to slow the spread of the virus.
3:12 PM: Major League Baseball has postponed the start of the regular season by at least 2 weeks and is canceling the remainder of spring training games. 
2:45 PM: Cuomo Administration says subway ridership is down 18.5%.
2:44 PM: Gov. Cuomo says closing schools would be "tremendously disruptive."
2:40 PM: Gov. Cuomo says the state could order the cancelation of elective surgeries in hospitals to protect health care workers and free up beds for coronavirus virus patients.
2:29 PM: Broadway League announces that all Broadway theaters will suspend performances through April 12.
2:29 PM: Major League Baseball is likely to cancel the rest of its spring training game schedule due to the coronavirus and probably will announce that the start of the season will be delayed, people familiar with the discussions told The Associated Press.
2:26 PM: Israel's Netanyahu calls for the establishment of an emergency unity government to confront coronavirus threat.
2:25 PM: California Gov. Gavin Newsom says nearly 500 passengers remain aboard the Grand Princess cruise ship docked in Oakland, California. He hopes they will all be off the ship by the end of the day Thursday. 
2:09 PM: Gov. Cuomo orders no gathering with 500 or more people, which means Broadway shows and concerts will be canceled.
2:07 PM: Gov. Cuomo says 28 labs are now authorized to conduct coronavirus tests in NY.
1:50 PM: Virus concerns close NYC's Met Museum, Opera, Carnegie Hall.
1:42 PM: National Hockey League suspending its season, hopes to resume at play at later date. NHL suspends season amid coronavirus outbreak
1:37 PM: The European stocks index has ended the day with its biggest loss on record.
1:35 PM: The European Central Bank is deploying new stimulus measures to cushion the economic pain inflicted by the virus outbreak
1:24 PM: Italy's coronavirus death toll tops 1,000 as Europe becomes new center of the world's pandemic.
1:16 PM: One of the most highly anticipated movies of the year has been pushed back due to the ongoing COVID-19 outbreak, it was announced Thursday. The ninth installment of the "Fast & Furious" franchise was set hit theaters worldwide on May 22. "F9," will now be released on May 22, 2021, Variety reported. 
1:08 PM: New York Fed says it will step up purchases of Treasury securities, boosting markets.
12:58 PM: Big East cancels the rest of its conference tournament at halftime of the first game of the day.
12:36 PM: Brazilian president says a senior official who met President Trump on March 7 has tested positive for the new coronavirus
12:27 PM: ACC, Pac-12 have canceled basketball tournaments because of the coronavirus.
12:06 PM: Manchester City's Champions League match against Real Madrid postponed because of coronavirus.
12:01 PM: Canadian Prime Minister Justin Trudeau is self-isolating at home after wife exhibits flu-like symptoms. Canadian Prime Minister Justin Trudeau stays at home after wife's flu-like symptoms
12:00 PM: Fabio Wajngarten, a senior Brazilian official who met with President Donald Trump at Mar-a-Lago just days ago, has tested positive for coronavirus. 
11:49 AM: The Big Ten has canceled the 2020 Big Ten Tournament in Indianapolis due to coronavirus. Big Ten cancels tournament in Indianapolis due to coronavirus
11:26 AM: MLS is the second major North American sports league to suspend its season due to coronavirus. MLS suspending season for 30 days due to COVID-19 concerns
10:59 AM: Utah Jazz star Donovan Mitchell has tested positive for coronavirus on Thursday  NBA star Donavan Mitchell is second player with coronavirus
10:07 AM: Ireland is closing all schools and cultural institutions until March 29, in a major escalation of its response to the new coronavirus. Ireland closing all schools amid coronavirus outbreak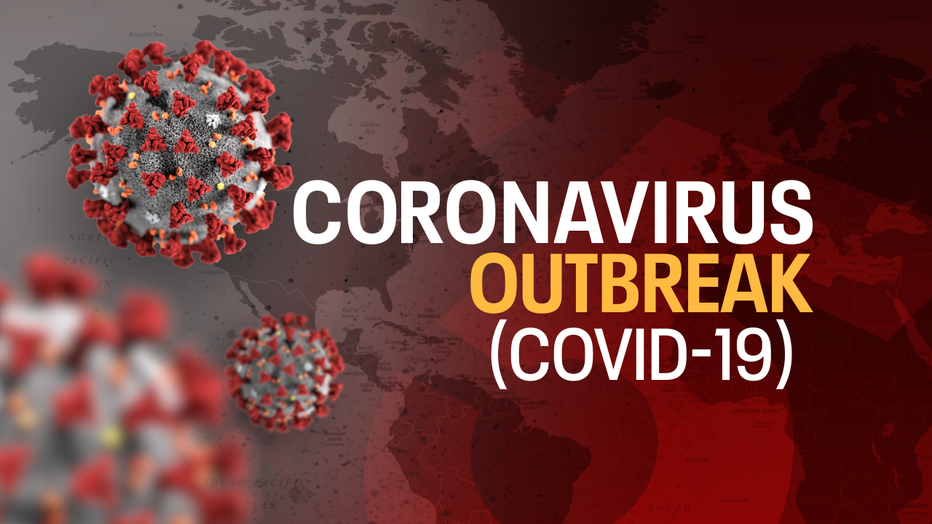 9:50 AM: Congress is shutting the Capitol and all House and Senate office buildings to the public until April in reaction to the spread of the coronavirus. Congress shutting down US Capitol to public until April 1
9:44 AM: The S&P 500 dropped about 7% within the first few minutes of Thursday's trading, steep enough to trigger an automatic halt to trading on the NYSE. Trading halted on Wall Street amid market plunge
9:07 AM: Princess Cruises says that they will halt operations on all their ships for two months due to the coronavirus. Princess Cruises will stop all operations for 2 months
8:45 AM: Two public schools in the Bronx will be closed for an initial 24-hour period beginning Thursday after a student's self-confirmed positive case of COVID-19, Mayor Bill de Blasio announced. 2 Bronx schools closed after student's self-confirmed case of COVID-19
7:35 AM: New York City has 62 coronavirus cases as of Thursday morning, up from 53 the night before, announced Mayor Bill de Blasio. Cases in New York City up to 62 from 53 the previous night
7:12 AM: A passenger aboard a JetBlue flight that arrived at Palm Beach International Airport in Florida from John F. Kennedy International Airport is sick with the coronavirus, authorities said Thursday. Coronavirus patient flew aboard JetBlue flight from JFK to Palm Beach