15-year-old arrested in the killing of 11-year-old Kyhara Tay in the Bronx
NEW YORK - Police in New York say they have arrested a 15-year-old boy in connection with the killing of an 11-year-old girl on the street in the Bronx earlier this week.
The NYPD says the teen, identified as Matthew Godwin, is facing murder, manslaughter, and weapons charges in connection with Kyhara Tay's killing. She was shot on a Bronx sidewalk in front of her family.
According to authorities, Kyhara Tay was walking with family members near Westchester Avenue and Fox Street in the Longwood section when Godwin, riding on the back of a scooter, opened fire at a 13-year-old intended target at about 4:50 p.m. on Monday.
The bullets missed Godwin's target, but a stray struck Tay in the abdomen, police said. She then ran into a nearby nail salon and she passed out, according to witnesses.
She later died at a local hospital.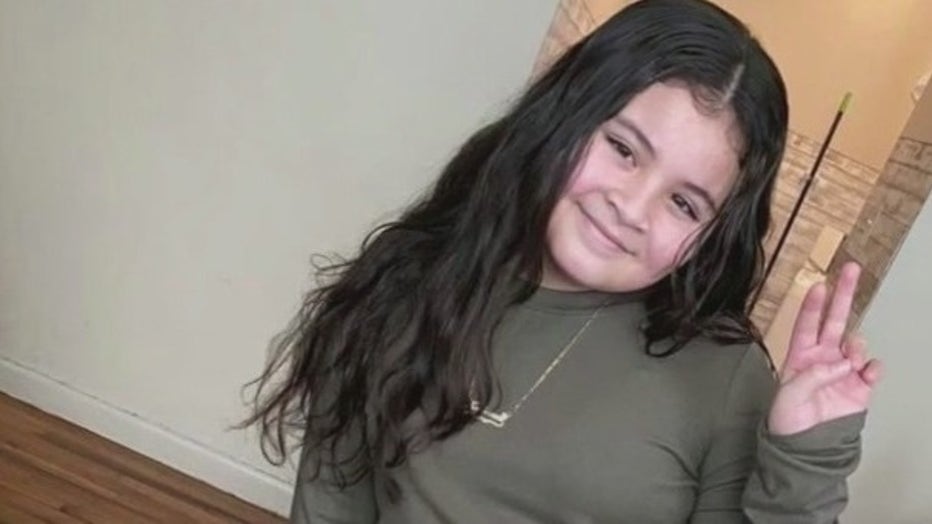 11-year-old Kyhara Tay was shot and killed by a gunman on a scooter who missed his intended target.
Detectives from the 41st Precinct arrested Godwin early Friday at a Bronx motel. 
Now, they are turning their attention to finding 18-year-old Omar Bojang, who was allegedly driving the scooter that day. Bojang is said to be known to Bronx police in connection with gang activity.
Kyhara Tay's grief-stricken family set up a memorial with her favorite balloons at the spot where she was shot.
"We're talking about an 11-year-old girl with her whole future — her whole family devastated with this loss. At this point, we cannot bring her back," Norka Sanchez, Kyhara's aunt, said.
A combined reward of up to $10,000 was being offered in connection with the case. It was unclear if the arrest came from a tip.