NYPD training chief Juanita Holmes named as new NYC probation commissioner
NEW YORK - Chief Juanita Holmes, a 35-year veteran of the NYPD, is now the new city probation commissioner. 
Holmes joined the department back in 1987 and worked her way up the ranks, becoming the first Black woman to serve as a precinct commander in 2016.
"I'm passionate," Holmes said. "I've always been an advocate for anyone that's been touched by the criminal justice system."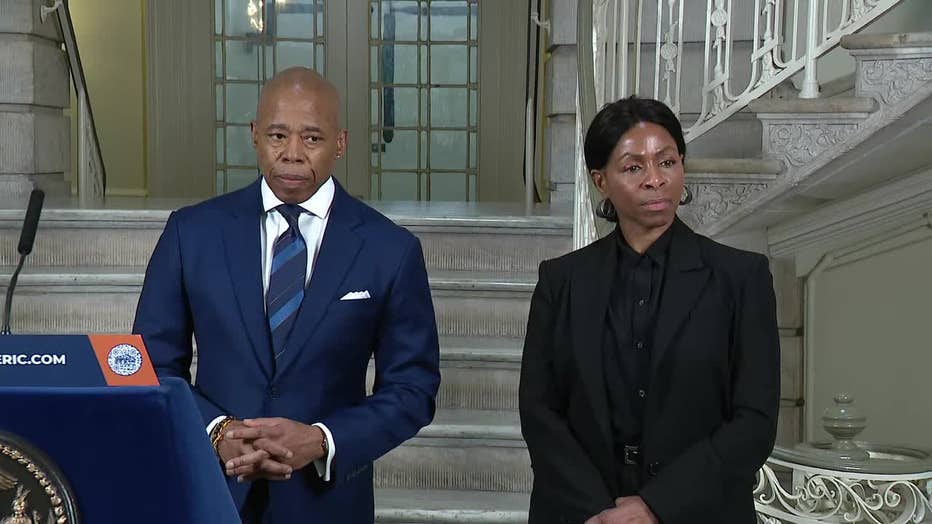 Mayor Eric Adams named NYPD training chief Juanita Holmes as the new NYC probation commissioner.
Holmes was previously the NYPD's chief of training and recently sparked some controversy after she invited singer Cardi B to a mentorship program at the police academy.
Cardi B spoke and performed for young girls as part of her court-ordered community service for her role in an incident at a Queens strip club. 
This sparked some alleged backlash, but Mayor Eric Adams brushed it off, saying he was just disappointed he wasn't invited. 
"Those who critique, why did you bring Cardi B because she was arrested," Adams said. "The same reason you brought Cardi B is why people voted for me because I was arrested. She understands that we don't give up on people."
Holmes also recently advocated for and was successful in dropping the long-standing requirement for NYPD recruits to run a timed 1.5 mile in 14 minutes and 21 seconds.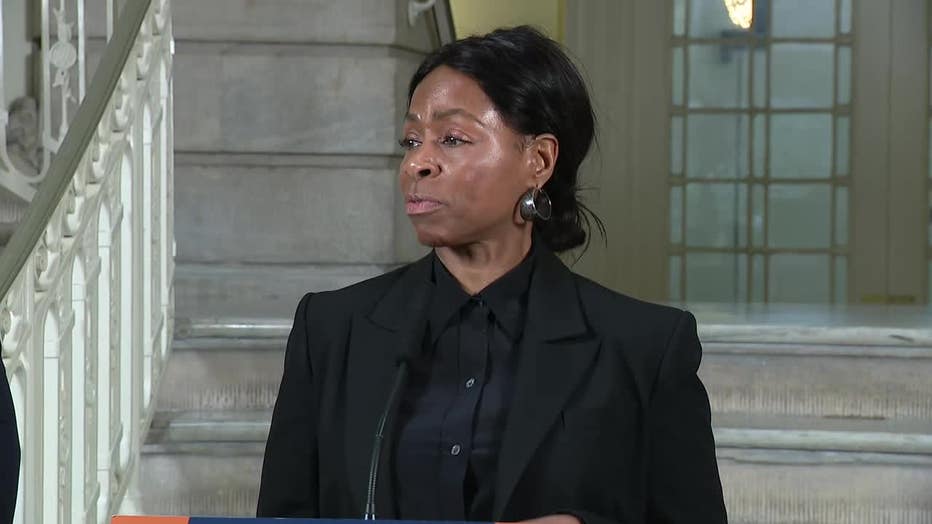 Mayor Eric Adams named NYPD training chief Juanita Holmes as the new NYC probation commissioner.
According to reports from the NY Post and the Daily News, Holmes allegedly went around the police commissioner's back and went straight to Adams, saying this would help the force attract new recruits. 
When Holmes was asked to address this, Adams stepped in and refused. 
"She has a new job and a new role, she's not going to be given her advice on things that impact NYPD," Adams said. 
The Detectives' Endowment Association President Paul DiGiacomo said lowering training standards should not be the solution to attracting more police recruits. 
"In order for them to get the numbers they need, they keep lowering the standards," DiGiacomo said. "And that's where the problem lies. It's a difficult profession, and that's why no one's taking the job."
Mayor Adams also mentioned Friday the city has recovered 99% of the jobs lost during the pandemic, he said, once again, signaling the city's economic return.