Joseph Vigiano, son of NYPD detective killed on 9/11, continues family legacy
BROOKLYN - It's graduation day for officer Joseph Vigiano.
He's following his father's footsteps, more than two decades after his death.
"I hope he'd be proud. Looking at my family and my now, almost one-year-old son, I think he'd be very proud", Joseph Vigiano said.
Vigiano's father, a former NYPD Detective and Emergency Service Officer, was killed during the 9/11 attacks at just 34-years-old.
His uncle, John Vigiano, an FDNY firefighter, also died that day.
Fox 5 NY covered the street renaming in honor of the Vigiano brothers back in 2002.
After all these years, and the tremendous loss, the family is still dedicating their lives to service.
It's something Joseph's mother, Kathleen, said, is just part of who they are.
Today, Joseph, with his wife and son by his side, said this line of work and the sacrifice that comes with it, is worth it. 
"It means everything to me," Joseph Vigiano said.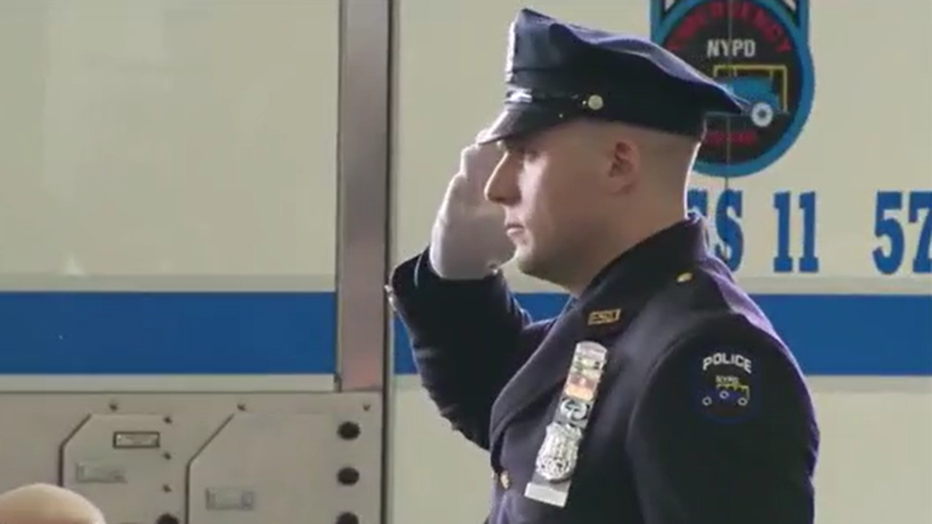 Officer Joseph Vigiano graduates, NYPD ESU.
The NYPD ESU rivals military training. The Lieutenant of specialized training says candidates are extremely disciplined and have to follow high physical standards.
 Vigiano performed so well during training, he won an award for best student in his class.
"He's a former marine, trained for this and was the number one student in the class in everything," Lieutenant Keith Gallagher said.
The Emergency Service Unit has some of the most intense tactical trainings. There was a pool of 450 candidates and only 40 made it to the class.
Vigiano was assigned to the same ESU truck as his father was, truck 7 in Brooklyn North, and will continue the Vigiano legacy.