Intern goes viral for commuting from South Carolina to New Jersey because it's cheaper than rent
There are nightmare commutes, and then there's South Carolina resident Sophia Celentano's trip to work in New Jersey.
Except Celentano's travel to her summer internship is, according to her, cheaper than renting near her job in Parsippany.
The 21-year-old works a hybrid schedule, working remotely four days a week and spending one day a week in the office.
"I think it is a lot more common than people realize, but I think the response I've gotten online has been a mix, a lot of people are very surprised," Celentano told FOX 5 New York. 
Each Wednesday, she gets up at 3 a.m., heads to the airport in Charleston, hops a plane to Newark-Liberty Airport and from there, takes an Uber to her office.
"I get to the airport by 5, and then I'm through security, at my gate, ready to board my plane which takes off at 6, I land around 8, and then I Uber to the office, and I'm there usually around 20 or 15 minutes early for work that day," Celentano said.
While the travel may sound crazy, Celentano says that she's crunched the numbers, and it's cheaper to commute by plane than renting an apartment for the 10 weeks she's interning.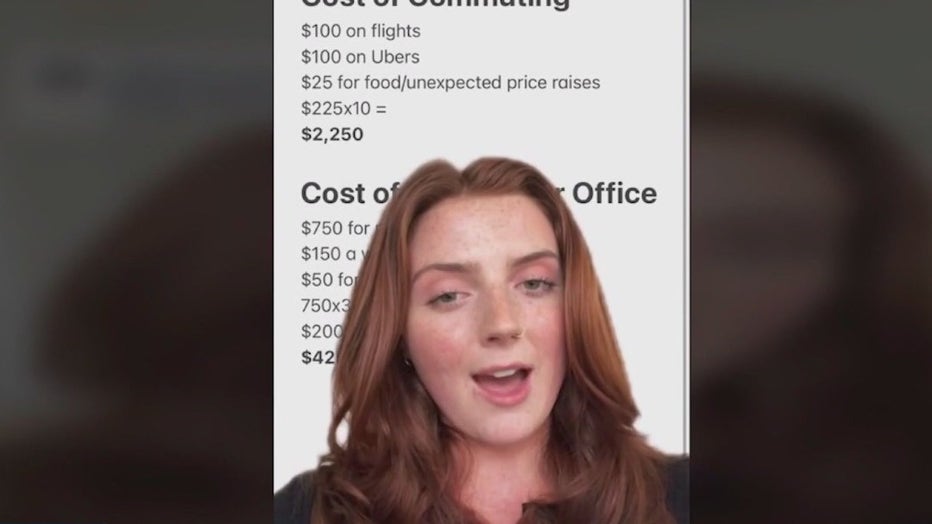 Celentano says she's saving a total of $2,000, and did a comparison to living in New Jersey or New York City, which would've cost her around $4,250 for the 10-week internship.
"I think it's been really manageable for me so far, and I don't really foresee me having any issues for the rest of the summer. I don't think I would have done this if this was a full-time position," Celentano said.