Iconic tree from 'Robin Hood: Prince of Thieves' chopped down, 16-year-old arrested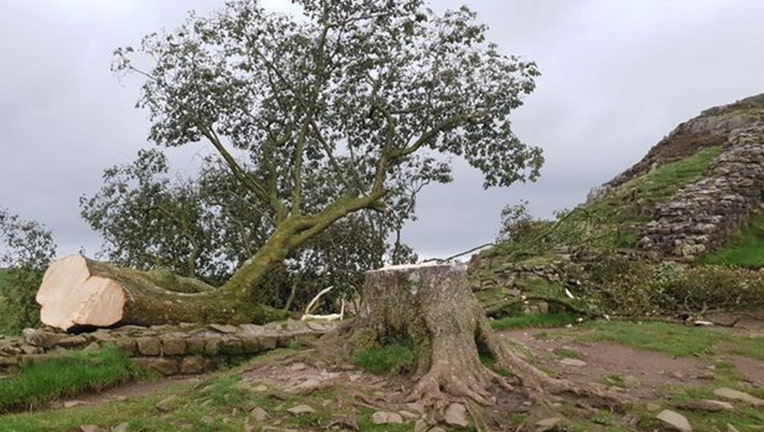 article
UNITED KINGDOM - The UK's iconic Sycamore Gap Tree, best known for being featured in the film "Robin Hood: Prince of Thieves," has been chopped down in what authorities have described as a "deliberate act of vandalism."
Northumberland National Park Authority officials confirmed the news Thursday morning, stating that the famous tree had come down overnight.
"We have reason to believe it has been deliberately felled," authorities said. 
Images taken show the tree located near Hadrian's Wall in Northumberland on the ground with a long, straight line through the trunk.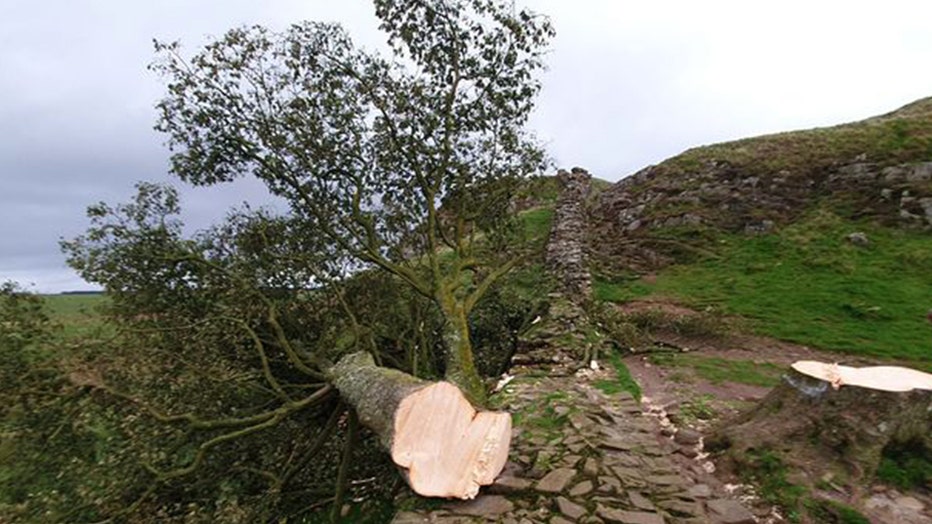 The tree is photographed on the ground with a long, straight line through the trunk. (Credit: Amanda Marks via Storyful)
In an update Thursday, police said a 16-year-old boy had been arrested in connection with the incident. 
RELATED: Iconic Berlin Christmas tree decapitated by climate activists
Superintendent Kevin Waring of Northumbria Police said: "This is a world-renowned landmark and the events of today have caused significant shock, sadness, and anger throughout the local community and beyond." 
The suspect is currently being held in police custody and assisting officers with their inquiries.
Waring continued: "Given our investigation remains at a very early stage, we are keeping an open mind. I am appealing to the public for information to assist us – if you have seen or heard anything suspicious that may be of interest to us, please let us know."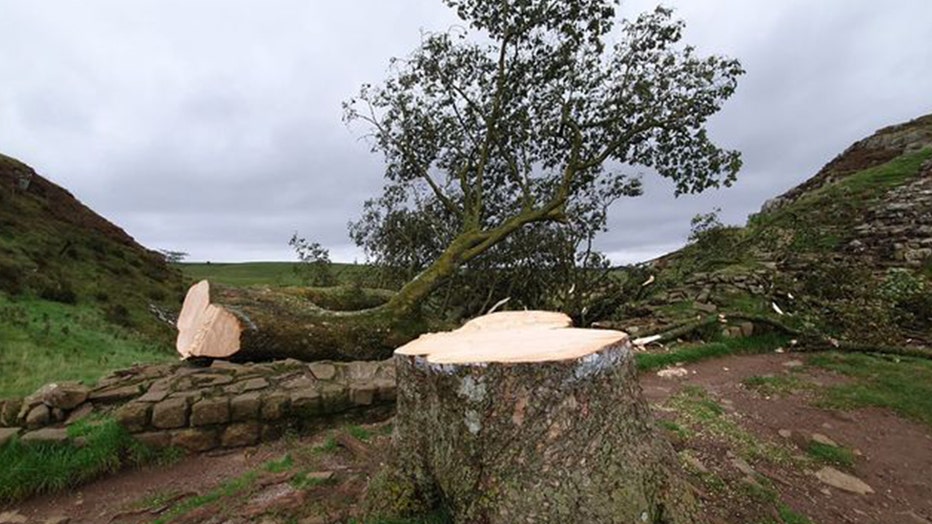 The tree is considered a world-renowned landmark. (Credit: Amanda Marks via Storyful)
The Sycamore Gap was voted English Tree of the Year in 2016 in the Woodland Trust's awards and is much-loved by people from across the world, according to Northumberland National Park.
The tree was also featured in the 1991 Kevin Costner movie "Robin Hood: Price of Thieves," becoming known as the "Robin Hood Tree." 
RELATED: Daredevil UK skydiver lands perfectly on inflatable unicorn at festival: 'I'm coming for you'
Officials have asked the public not to visit the site at this time while they work to identify what happened and to make the site safe.
This story was reported from Los Angeles. Storyful contributed.