Hurricane Lee forecast: Outlook, impacts for New York and New Jersey
NEW YORK - Though New England will get hit far worse, it looks like some parts of New York and New Jersey are going to feel the effects of Hurricane Lee this weekend. 
The coastal and beach areas will be most impacted as the hurricane pushes north off the East Coast.
What is Hurricane Lee's latest track?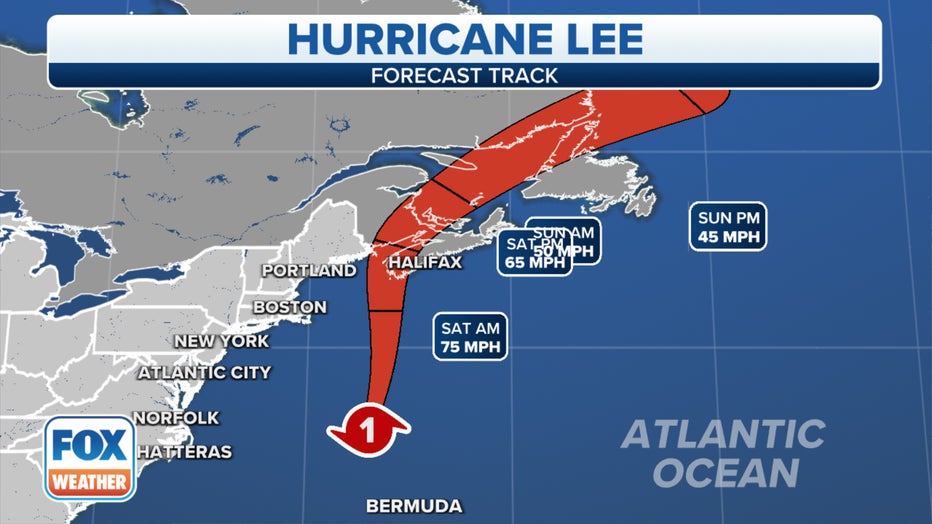 As the Category 1 system impacted Bermuda, Maine was under its first hurricane watch in 15 years and a state of emergency declared Thursday by Gov. Janet Mills. 
The water-logged region prepared for 20-foot waves offshore and wind gusts up to 80 mph, along with more rain.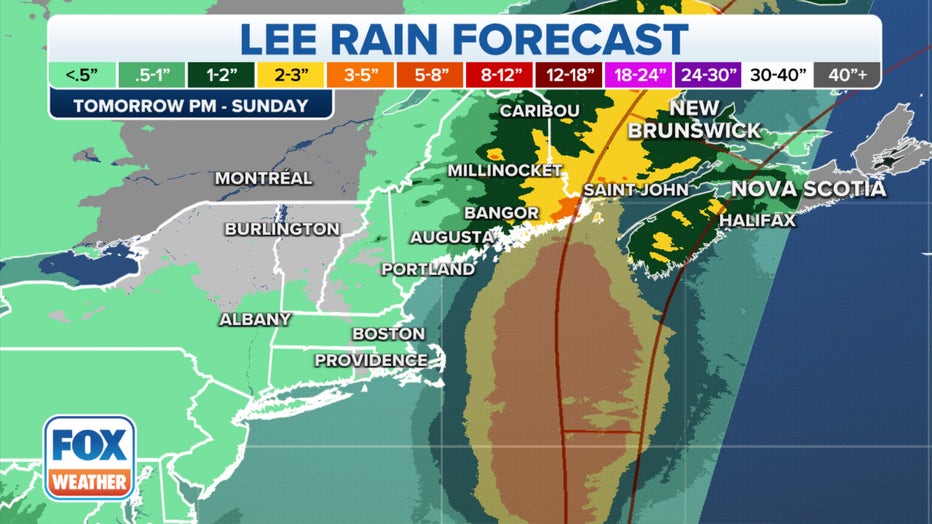 The hurricane watch applied to eastern Maine, while the rest of the state and an area extending south through Massachusetts was under a tropical storm warning.
Powerful winds and coastal flooding were expected to arrive Friday afternoon in southern New England and spread north.
The Coast Guard and emergency management agencies warned New England residents to be prepared, and utility companies brought in reinforcements to deal with any power outages. 
At Boothbay Harbor Marina in Maine, the community came together to remove boats from the water to keep them out of harm's way.
In Canada, residents of western Nova Scotia and southern New Brunswick were warned about the risk of power outages and flooding this weekend. 
A year ago, the remnants of Hurricane Fiona washed houses into the ocean, knocked out power to most of two provinces and swept a woman into the sea.
What is next for Hurricane Lee?
Friday morning, Lee was spinning about 490 miles southeast of Nantucket, Massachusetts, and moving away from Bermuda, with maximum sustained winds of 85 mph, according to the National Hurricane Center.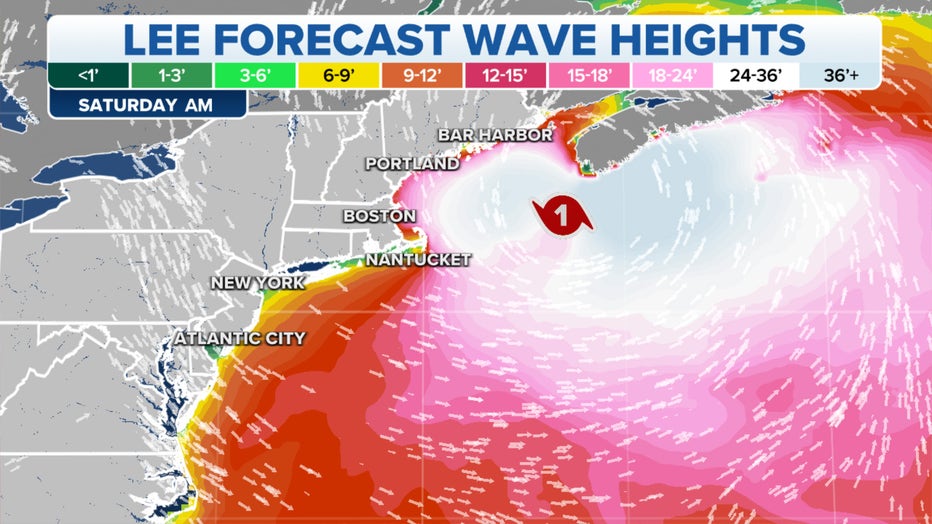 It was traveling north on a path that could lead to landfall in Nova Scotia, possibly as a tropical storm, forecasters said.
What are the impacts from Hurricane Lee?
The system could bring a mix of threats. 
The storm surge and waves could lash the coast, damaging structures and causing erosion, powerful wind gusts could knock down trees weakened by a wet summer, and rain could cause flash flooding in a region where the soil is already saturated, said Louise Fode, a National Weather Service meteorologist in Maine.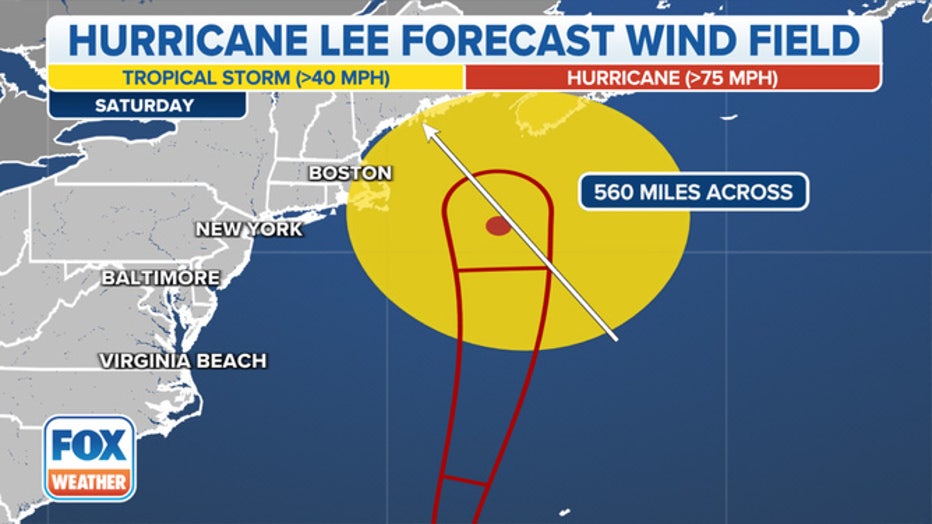 The state's eastern coast, and the coast of Nova Scotia and New Brunswick, were expected to bear the brunt of the storm, though the track could shift before the system arrives, Fode said.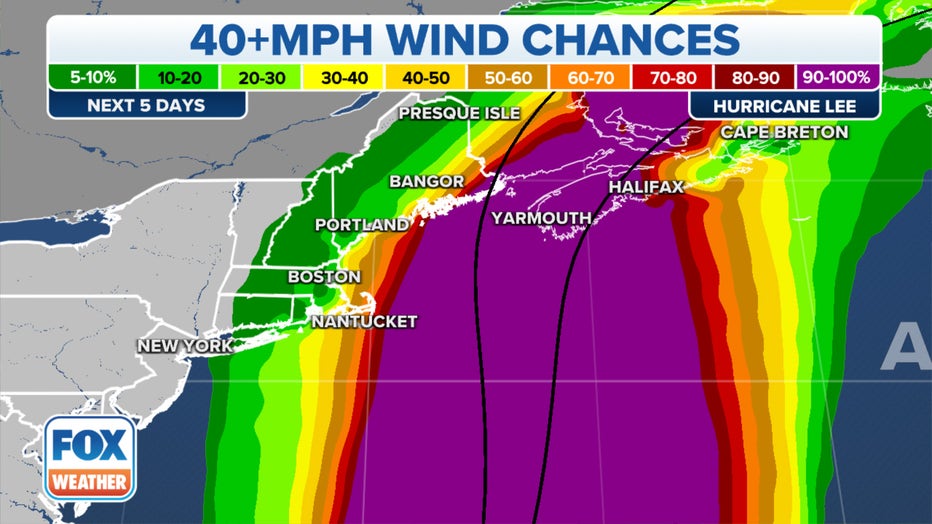 In Maine, the last time a hurricane watch was declared was in 2008, for Hurricane Kyle, but residents are accustomed to rough weather. 
Lee's projected wind, rain and surf are akin to a powerful Nor'easter, and Mainers are familiar with those.
What are the local impacts from Hurricane Lee?
The Jersey Shore could see waves of 7–10 feet, as well as a high risk of rip currents.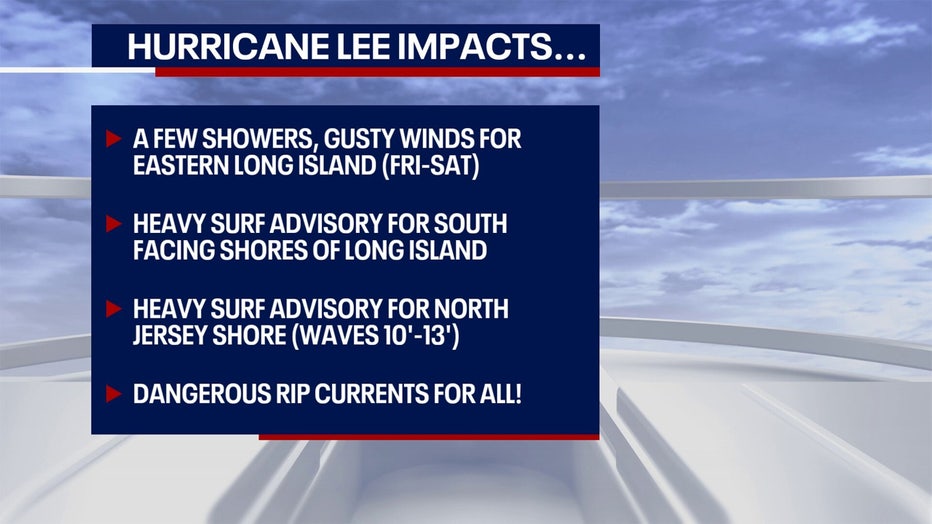 Temperatures in New York City will feel like fall with breezy conditions.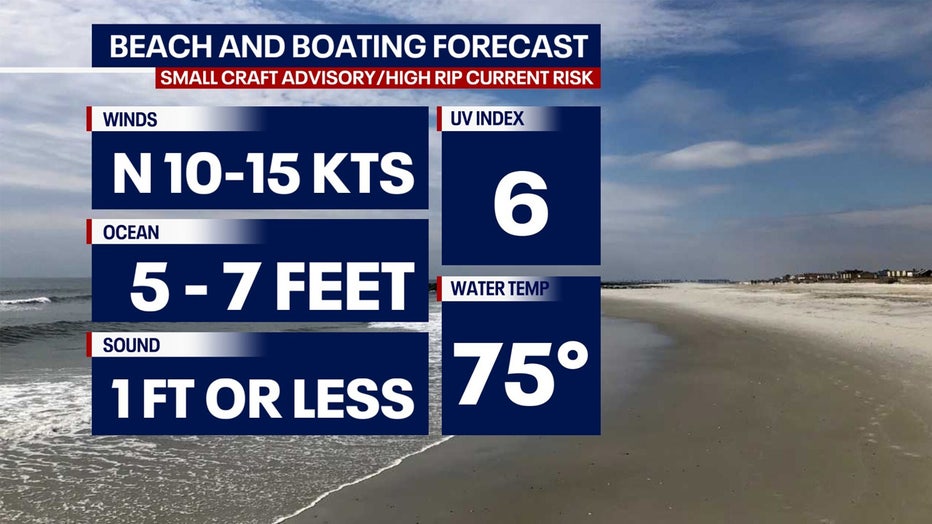 The Long Island south shore could see waves of 10–13 feet. Heavy surf advisories will be in effect.
Associated Press wire services and FOX Weather helped contribute to this report.