Hundreds of golden retrievers gather in Scotland for anniversary of breed's founding
SCOTLAND - Hundreds of golden retrievers gathered in Scotland Thursday to mark the 155th anniversary of the breed's founding. 
According to the Golden Retriever Club of Scotland, which organized the celebration, the event was held at the Guisachan Estate of Lord Tweedmouth in the Highlands – where the dog breed was first bred. 
Footage, captured by Darren Stocker, shows hundreds of dogs and their owners congregating in a grassy area on the estate as people take photographs.  
Owners from across the United Kingdom, continental Europe, North America, Australia and Japan have been meeting at the ruins of Guisachan House, according to the BBC. The event was expected to be one of the world's largest gatherings of the breed in one place.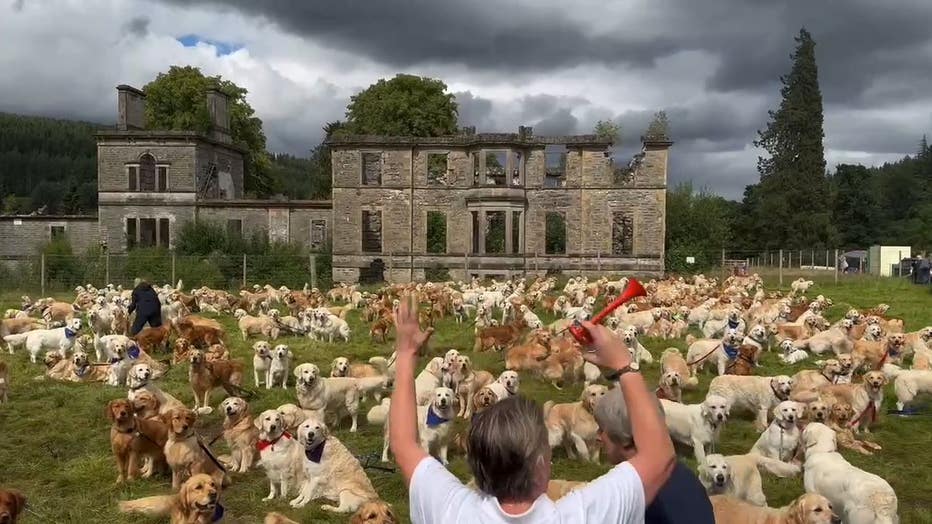 The Golden Retriever Club of Scotland organized the celebration. (Credit: Darren Stocker via Storyful)
Carol Henry, secretary of the club, told the news outlet that the aim of the gathering was to keep alive knowledge of the breed.
"We want to hold on to the confidence, the biddability, the companionship and loyalty – all the things the golden retriever was built on," Henry shared.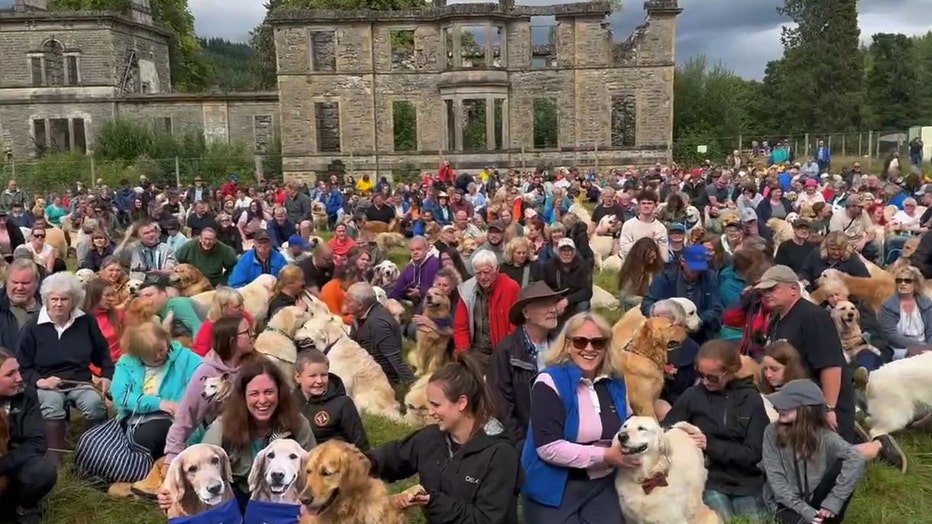 Hundreds of people gathered with their pets to celebrate the anniversary. (Credit: Darren Stocker via Storyful)
The event, which runs through Friday, July 14 features daily activities and events, including workshops, talks, demonstrations and a night-time procession. 
RELATED: World's cutest rescue dog contest: People magazine, Pedigree team up for special pups
This story was reported from Los Angeles.