How a new 'deinfluence' trend on social media could possibly harm small businesses
NEW YORK - There's a growing trend rooted in irony that's popping up all over social media called "Deinfluence."
It involves content creators and influencers to tell people what not to buy or use including makeup, grocery items, clothes and more. 
Some people say the new trend started in honor of the overconsumption that appears to plague our society but it seems some influencers actually want to tell people not to buy something just because it's popular. 
Meanwhile, so many creators are paid to post about certain products and obviously push for others to buy those. The new trend is even causing some credibility of influencers to pop up due to the potential harm it could have on small businesses trying to survive in this economy. 
Deinfleuncers discourage people from buying products that have typically seen widespread social media exposure and popularity, arguing they aren't worth the hype. Amid inflation and a looming economic turndown, many users have gone viral for encouraging consumers to spare their wallets and keep their hard-earned cash. 
The #deinfluencing hashtag on TikTok has garnered over 180 million views in recent weeks, which many viewers and TikTok creators see as a positive way to combat controversy surrounding false advertising and inauthenticity on social media.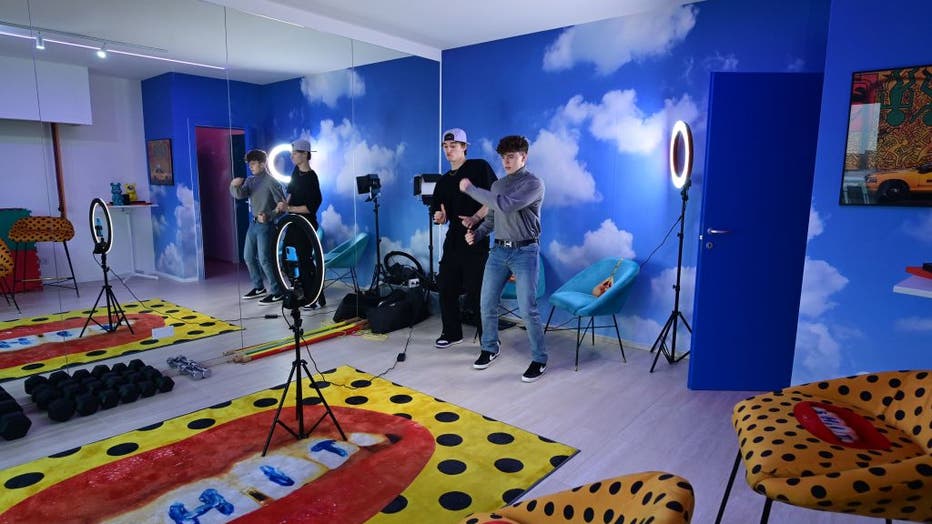 (L-R) TikTok influencers Marco Bonetti and Davide Moccia perform a video in the "Defhouse", a TikTok influencers incubator in Milan, on January 21, 2021. 
One TikTok creator, @artistrybyhan, said she was "lowkey enjoying the deinfluencing trend" and took to the platform to share all the products she would not be buying, "no matter how much she sees them on TikTok."
She went after popular beauty brands like Dior, Charlotte Tilbury and Anastasia Beverly Hills. 
So what could this mean for the future of the influencer economy? 
Kahlea Nicole Wade, a brand collaboration coach and content creator on TikTok, told Fox News Digital that when she first saw the deinfluending trend she laughed. 
"The majority of what it has become is kind of a hoax in my opinion" she said. "I think originally it started very innocent and the overall point of deinfluencing was kind of telling people what products not to buy to avoid overconsumption and really to save money because TikTok is known for creating these viral videos of trending products."
In another take on the trend, TikTok creator, @overcoming_overspending made a 4-minute-long video of things that "social media convinced us are normal but aren't."
"The overconsumption on this app is absolutely wild, and I want you to know that if your life does not look like the lives of the influencers that you see on this app, it is okay," she said in the video. "There is absolutely nothing wrong with you. There is nothing wrong with your life."
FOX Business contributed to this story.