Hamptons trailer park home sells for $3.75M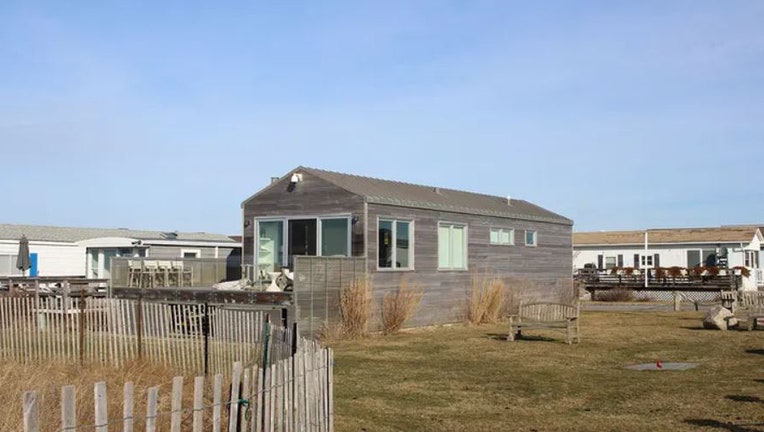 article
NEW YORK - An 800-square-foot beachfront mobile home in Montauk has sold for a staggering $3.75 million. 
The two-bedroom, two-bathroom custom home is part of a development called Montauk Shores along Ditch Plains beach, just west of Amsterdam Beach State Park.
Not far from the property are places like Camp Hero State Park, the Montauk Lighthouse, some of the best waves on the East Coast, and some of the most luxurious mansions in the United States.
RELATED: Exclusive look inside Gianni Versace's former NYC mansion listed for $60M
The price smashes a previous record of $1.85M. According to BehindTheHedges, the home is a "custom build" by John Hummel and costs $5,000 per square foot. It is made out of mahogany and features high-end finishes, a gas fireplace, a grill, an outdoor shower, and 180-degree views of the ocean from the living room and back deck.
Will Gold with The Atlantic Team at Douglas Elliman said the sale was an off-market listing, meaning, the home was not on the market.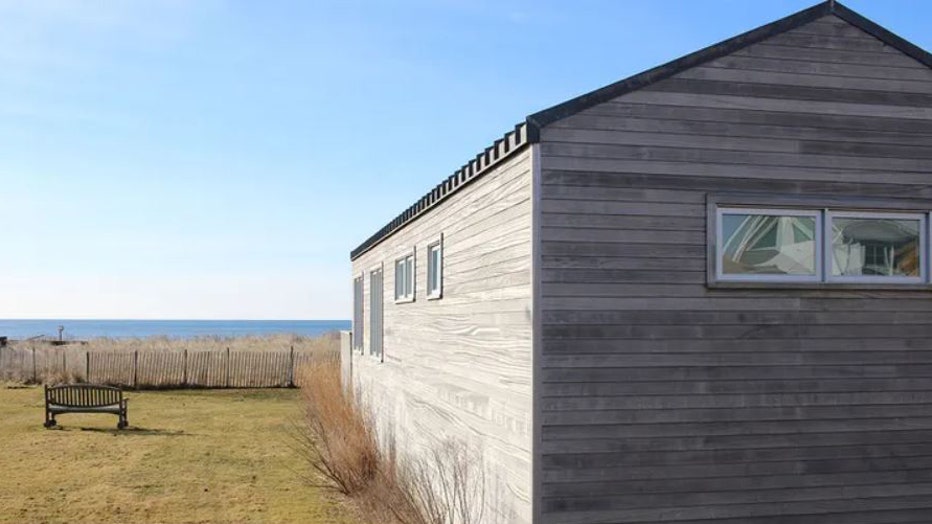 Montauk Shores Custom 800-square-foot home under contract to sell for $3.75 million. (Fox News)
He explained to FOX Business that he had a client he had previously worked with who was looking for a nice trailer on the ocean. By word of mouth, they found some nice trailers in Montauk Shores before contacting the owner of one and putting in an offer.
RELATED: You can buy this storybook castle in Connecticut for $2M
"He wasn't ready to sell," Gold said, adding that there was a back and forth for about six months until both parties agreed on the price of $3.75 million. The owner wanted $4 million initially.
The home is in a development that is coined "the trailer park" because of the way the lots are set up. Some people dropped trailers on the lots, some built modular homes, and some built custom stick homes.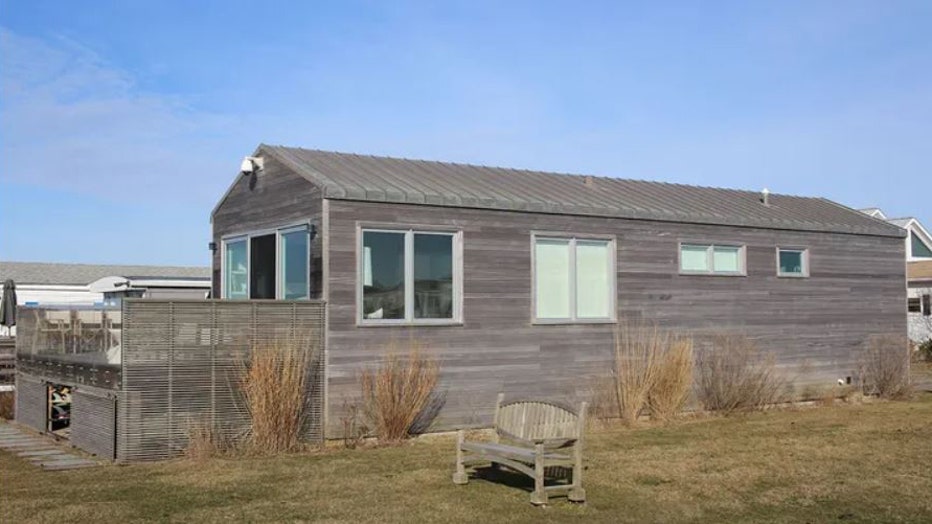 An 800-square-foot custom home in Montauk, New York is under contract to sell for $3.75 million.
But the lots are all very close together.
"This location speaks for itself," Gold said. "It is easy to fall in love with the community and culture of Ditch Plains in Montauk. It truly is the ultimate lifestyle for beach lovers, families, or individuals. If you were to visit you would fall back in time to where kids ride around on bikes all day hopping around to each other's properties or spending the day surfing on the beach."