Glass smashed in at Ugandan Embassy in Midtown amid anti-LGBTQ bill controversy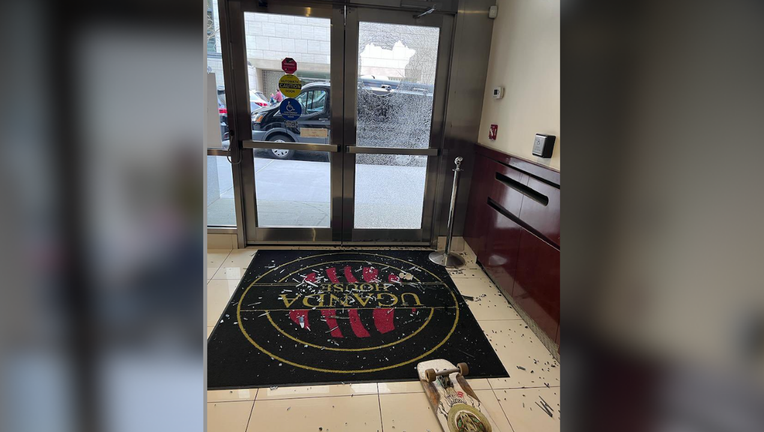 article
NEW YORK - There was a "violent incident" that took place at the Ugandan Embassy in Midtown, according to the Ugandan Ambassador to the United Nations, Adonia Ayebare, on Wednesday.
Photos released by Ayebare show shattered glass all over the foyer and a skateboard laying upside down. 
Ayebare also said there was a South Sudanese diplomat that was injured in the incident.
This event took place just a few days after the UN rights chief urged Ugandan President Yoweri Museveni to block an anti-LGBTQ bill that prescribes harsh penalties for some homosexual offenses, including death and life imprisonment.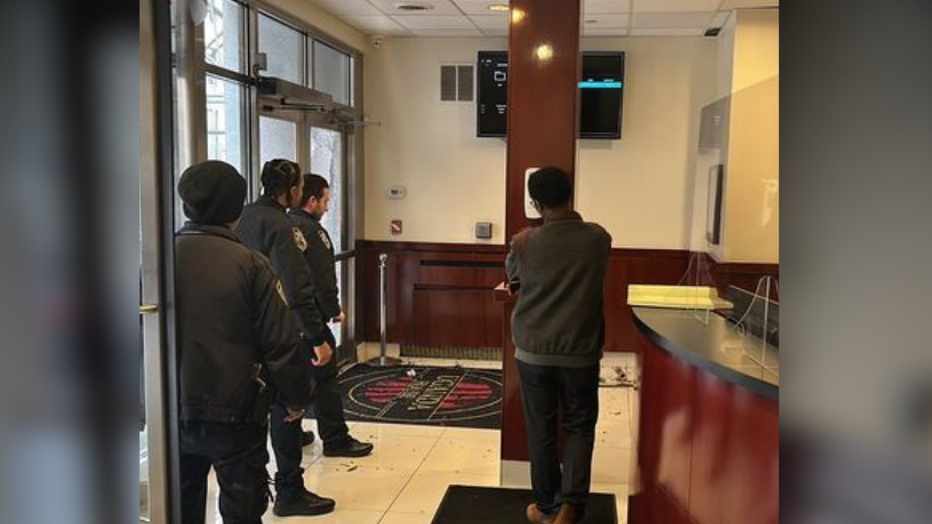 Photo released by Ugandan ambassador to the UN. 
Ambassador Ayebare says it is too early to determine a motive, but that the individual might have been angry about the anti-LGBTQ bill.
RELATED: UN rights chief calls Uganda anti-LGBTQ bill 'deeply troubling'
The bill would require the implementation of the death penalty in cases involving "aggravated homosexuality."
According to the bill, a suspect convicted of "attempted aggravated homosexuality" could be jailed for up to 14 years, and the offense of "attempted homosexuality" is punishable by up to 10 years.
RELATED: Pope Francis says homosexuality is a 'sin,' but 'not a crime'
The bill was introduced last month by an opposition lawmaker who said his goal was to punish "promotion, recruitment and funding" related to LGBTQ activities in this East African country where homosexuals are widely disparaged.
The bill now goes to Museveni, who can veto or sign it into law. He suggested in a recent speech that he supports the legislation, accusing unnamed Western nations of "trying to impose their practices on other people."
Homosexuality is criminalized in more than 30 of Africa's 54 countries.
RELATED: Tennessee bill limiting drag shows heads to governor

Joseph Olbrycht-Palmer via Storyful and the Associated Press wire services helped contribute to this report.