Rep. George Santos sponsors his first bill
PLAINVIEW, N.Y. - In the nearly two months he has been in Congress, Rep. George Santos – who recused himself from his committee assignments – has co-sponsored 27 bills, and just sponsored his first bill. 
"I'm still the most productive freshman member of Congress from Long Island with the most participation in bills," he said. 
If his first bill, the SALT Relief Act, is passed, the legislation would increase the limitation on the deduction for state and local taxes from $10,000 to $50,000. 
But another bill he co-sponsored, which would make the AR-15-style rifle the national gun of the U.S., is being met with criticism.
"I do have a very large pro-Second [Amendment] contingency in the district and I want to make sure I do good by them," Santos explained. 
Santos promised to work with anyone who wants to put rules in place to keep guns out of the hands of people who struggle with mental illness.
PREVIOUS: Rep. George Santos responds to questions about his finances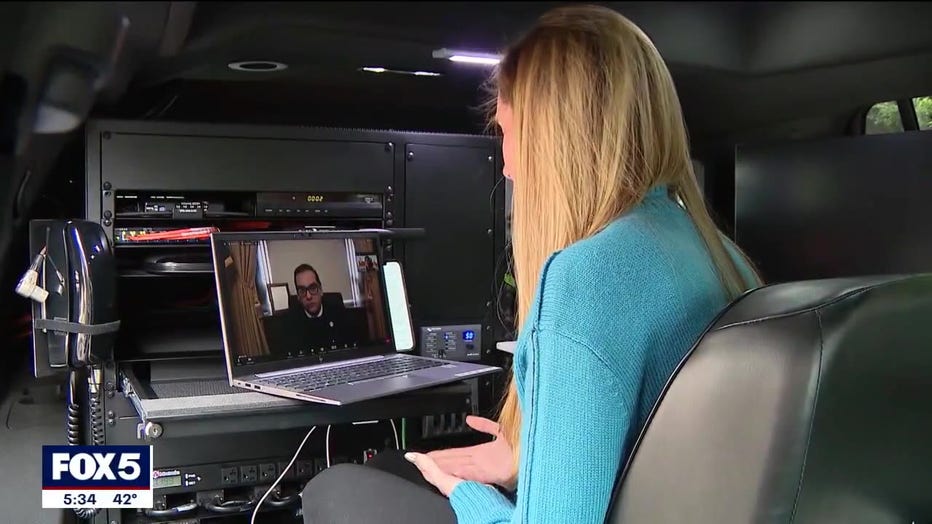 Jodi Goldberg speaks with Rep. Santos via Zoom.
But some members of Congress have called on the scandal-stricken congressman to resign. Among New York State's freshmen congressmen, Santos ranks third in bill participation – but only one, the SALT bill, as a sponsor. 
Of those members, Rep. Anthony D'Esposito proposed a bill that would prevent representatives convicted of offenses from profiting in books and media deals. 
"I don't want to see he takes a complete disrespect of our oath and disrespect of our United States Congress, and turns that into a money-making machine," D'Esposito said. 
As for Santos' stance on Medicare and Social Security, he says he will not vote to remove protections. 
Santos also says he's not in support of Rep. Marjorie Taylor Green's call for a "national divorce." 
"I disagree and I've told her myself," he told FOX 5. 
Santos defended co-sponsoring the Stop the Sexualization Act. He insisted it isn't directed at censoring LGBTQ-themed books in school. 
"It sensors sexually explicit content from children K-8 and requests parental consent for grades 9-12," Santos said. 
Santos stopped short of naming his allies as well as the names of schools he went to, and the Long Island officials he's working with on additional legislation.
PREVIOUS: Activists launch 'Drive out Santos' caravan in light of new allegations