'Outrageous claims' - George Santos denies he has been a drag performer
NEW YORK - If you tried to call Congressman George Santos on Thursday, you were transferred to the neighboring congressional district in Suffolk County.
The freshman Republican congressman continues to communicate through Twitter.
On Thursday morning he refuted reports that he at one point performed drag in Brazil.
FOX 5 News reached out to his ex-friend, Eula. She sent a picture from 2008 which she says shows Santos as a drag queen named Kitara.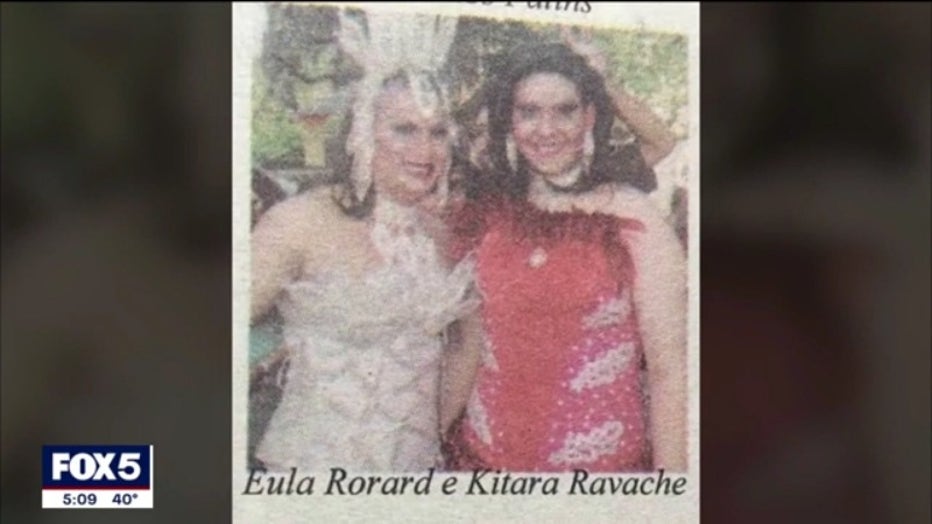 A former friend says a 20008 photo shows Santos as a drag queen.
Another tweet from Santos denies allegedly pocketing $3k from a fundraiser meant to help a New Jersey veteran with his dying service dog. He called that accusation "shocking and insane."
But the one thing Santos hasn't addressed is reports contradicting original claims in his bio that his mom was in her office in the South Tower of the World Trade Center on 9/11.
Documents from Immigration Services obtained by genealogy researcher Alex Calzareth show she was in Brazil.
"She arrived in October of 1985," Calzareth said. "She was here up until June 99. Then the documents show she went back to Brazil, her green card was stolen and that presented problems for her to travel back to the United States."
For days FOX 5 News has been reaching out to Santos' press team, today a spokesman got back and said they do not comment on campaign or personal matters.
So where is Santos since Congress isn't voting this week?
According to a new Twitter account he created on Wednesday, he was at a Hindu temple and posted pictures of his visit.  His visit was apparently unannounced.