Fire Island communities hope feds can help shore up shrinking beaches
BROOKHAVEN, N.Y. - Kathy Palermo remembers her beach being bigger.
"I remember three dunes before you got to the ocean, back in the '60s and '70s," she said.
Last week's storm that slammed the shore caused enormous erosion and now residents and officials are asking the Army Corps of Engineers for help.
"If we have another major storm, we lose a large chunk of Fire Island," warned Supervisor Ed Romaine with the town of Brookhaven.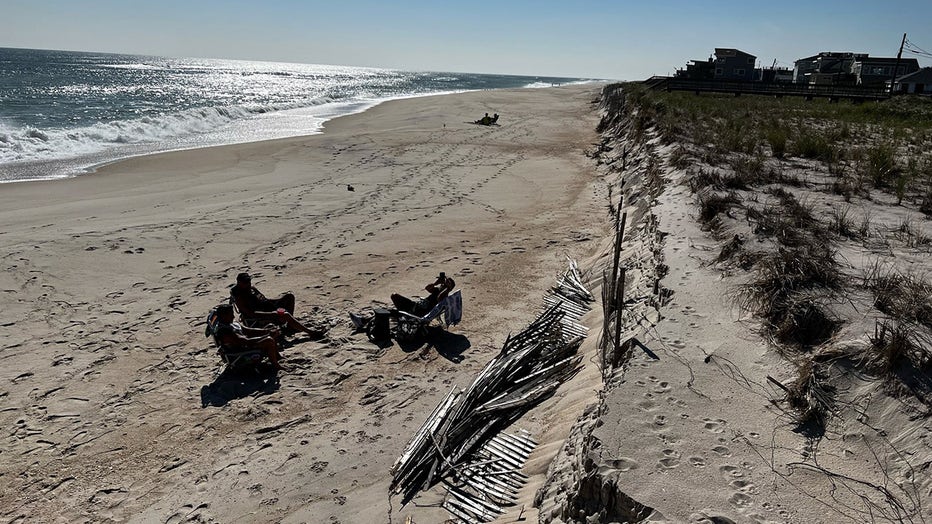 Western communities from Saltaire to Seaview, according to the Army Corps, are scheduled to undergo emergency beach replenishment this winter. But officials say the work should include areas in need of immediate attention.
"Hit Fire Island Pines, Point O' Woods, Cherry Grove, Davis Park," Romaine continued. "They're all are suffering from erosion. If we don't save Fire Island now, it'll be a huge problem."
RELATED: Nassau County businesses hit hard by unprecedented flooding
The Army Corps of Engineers is in the process of assessing the storm's severity to determine its eligibility for federal rehabilitation support. The plan is to deposit well over a million cubic yards of sand along the South Shore in 2024-2025. However, some say it's not soon enough.
"If you're going to have the logistics out here to pump sand back and restore dunes to prepare for the winter, don't come back a second time," Romaine said.
And every second counts when it comes to preventing their beloved beaches from getting swept out to sea.