Eyesore no more? - Tech company pitches redesign of NYC's 5G cell towers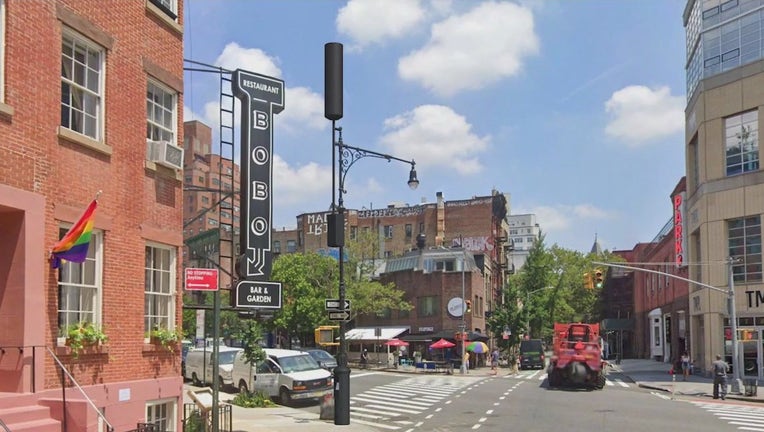 article
NEW YORK - Around this time last year, the installation of dozens of 32-foot 5G poles across New York City was met with backlash from some residents.
These structures, 5G antenna towers, are designed to bring free high-speed internet across the five boroughs in underserved areas. The New York City Office of Technology and Innovation partnered with LinkNYC to install 2,000 5G antenna towers over the next few years.
And despite what LinkNYC described as "a rigorous public review process" for installing the 5G poles, one company believes it has a solution for New Yorkers who see them as "eyesores."
Jim Lockwood. the CEO of Comptek Technologies, said he created a design that's much easier on the eyes. His company's poles would resemble surrounding streetlights, specific to individual neighborhoods.
"If you're in SoHo, there's a different style than there is in the Wall Street area, and so the polls are going to look the same as that neighborhood," said Lockwood.
Residents we talked to gave Comptek's designs positive early reviews.
"It's very beautiful. It makes the neighborhood look a little more expensive, adds a lot of character to it," one resident told FOX 5 NY.
The company has more than 6,000 similar models installed across the United States in cities like Los Angeles, San Francisco and Pittsburgh.
Beyond 5G, the poles would also house sensors for sound and air pollution with electric vehicle chargers integrated into the poles' bases, Lockwood said. According to Comptek Technologies, the goal is to make the poles "future-proof."
"We're thinking ahead about what's going to be on these poles in 10 years because the poles aren't going away," said Lockwood.
The plan for installation has not been finalized. Regarding the review process and timeline for installation, a spokesperson from the city's Office of Technology and Innovation clarified any design change to Link5G kiosks would require extensive public review and approval from the Public Design Commission. 
"From design improvements to new digital services and more robust community programming, the Office of Technology and Innovation is always happy to hear and evaluate new ideas for ways to strengthen our various technology programs as we continue to work to close the digital divide," OTI said in a statement. 
Margaux Knee of CityBridge, which operates LinkNYC, said in a statement:    
"Link5G smart poles have gone through a rigorous public review process over the past three years, including multiple hearings by the Public Design Commission and the Franchise Concession and Review Committee, plus additional review by community boards, council members, borough presidents, the New York State Historic Preservation Office, members of the public and various City agencies. We are now deploying this critical infrastructure to bring much-needed free public Wi-Fi and reliable, high-speed broadband to every community in New York City."
Editor's note: A previous version of this report incorrectly stated that the Comptek Technologies 5G poles could be on city streets by March 2024.