Ex-Marine Daniel Penny says he thought subway rider Jordan Neely could have 'killed somebody'
NEW YORK - EXCLUSIVE DETAILS: As former Marine Daniel Penny watched an erratic homeless man allegedly threaten to murder terrified passengers on a New York City subway — including women and children — he said he felt a moral obligation to act.
Years earlier, he had internalized the message of late civil rights activist Eli Wiesel who spoke to his high school class about the Holocaust after the students read "Night," the author's autobiographical account of Nazi death camps.
"One of the overall messages that he talked about was that good people did nothing," Penny told Fox News Digital. "It's a lesson that I carry with me to this day."
Penny, 24, dragged Jordan Neely, 30, to the floor of a northbound F train on May 21, and put him in a chokehold that was caught on cellphone video. Neely ended up dead.
WITNESS TO JORDAN NEELY CHOKEHOLD DEATH CALLS DANIEL PENNY A 'HERO'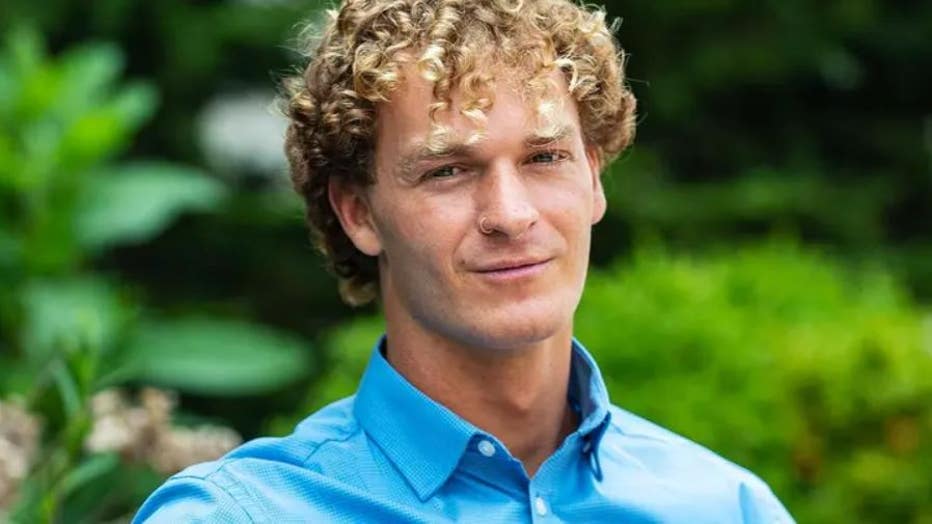 Daniel Penny, who is charged in the subway chokehold death of Jordan Neely, says he had to protect his fellow passengers. (Julia Bonavita)
"If [Neely] had carried out his threats, he would have killed somebody," said Penny, who remains so traumatized by the experience he has not boarded a subway train since.
Despite the specter of a five to 15-year prison term looming over him, Penny said he does not regret the decision that has turned his life upside down in ways he could never have imagined.
Drawn to military
Penny grew up in a working-class neighborhood on the South Shore of Long Island, New York, with three sisters.
After their parents split up when he was 11, the kids were raised by their grandparents. He became an avid surfer and swimmer — pastimes that remain part of his weekly routine.
Daniel Penny is charged with second-degree manslaughter for the subway chokehold death of Jordan Neely. He grew up on the South Shores of Long Island, New York, and is an avid surfer. (Courtesy of Daniel Penny)
At the age of 18, he joined the Marines in the wake of the 9/11 terror attacks.
"It was a very patriotic time," he said. "A lot of my friends' parents were first responders, law enforcement and a lot of them responded to the Twin Towers."
After seeing an ad on TV, he joined the service. "They were going out and helping the world, and I wanted to be a part of that," he said.
Penny, who spoke with Fox News Digital from his lawyers' office via Zoom, wore a black suit and blue button-down shirt as he came across timid and at ease as his case continues to draw intense scrutiny.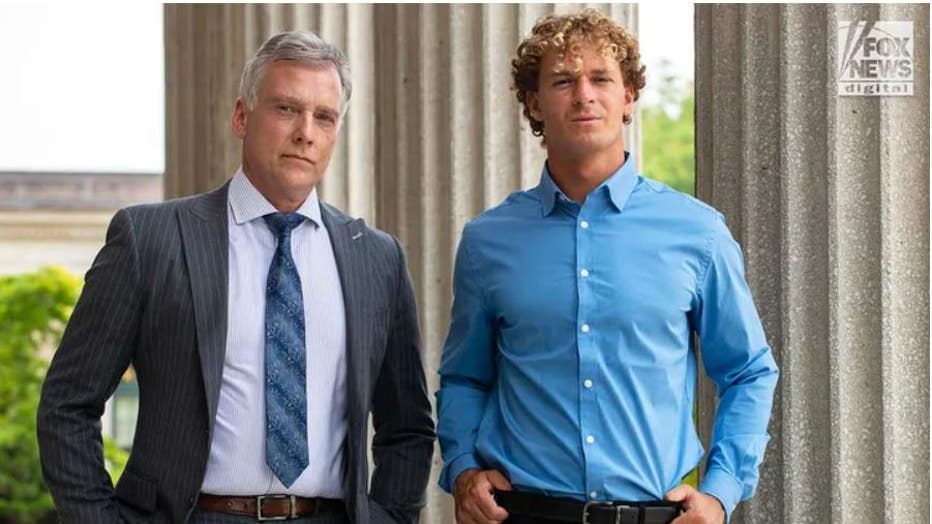 Attorney Steven Raiser, left, and Daniel Penny pose for a photo outside the Theodore Roosevelt Executive and Legislative Building in Mineola, New York on Tuesday, June 6, 2023. (Julia Bonavita/Fox News Digital)
As an infantry squad leader and an instructor in water survival, he was deployed twice from 2017 to 2021. He toured Spain, Greece, Jordan, Oman, Bahrain, Kuwait and Japan.
"It was an awesome experience seeing parts of the world the majority of people don't get to see, and it really opens your eyes to new perspectives," he said.
KID ROCK TOP DONOR TO DANIEL PENNY'S DEFENSE IN NYC SUBWAY CHOKEHOLD DEATH
On his return to the U.S., he went on a road trip through Mexico and Central America.
When he got back to New York, he moved in with his sister, and like many 20-somethings, was "trying to figure things out," he said.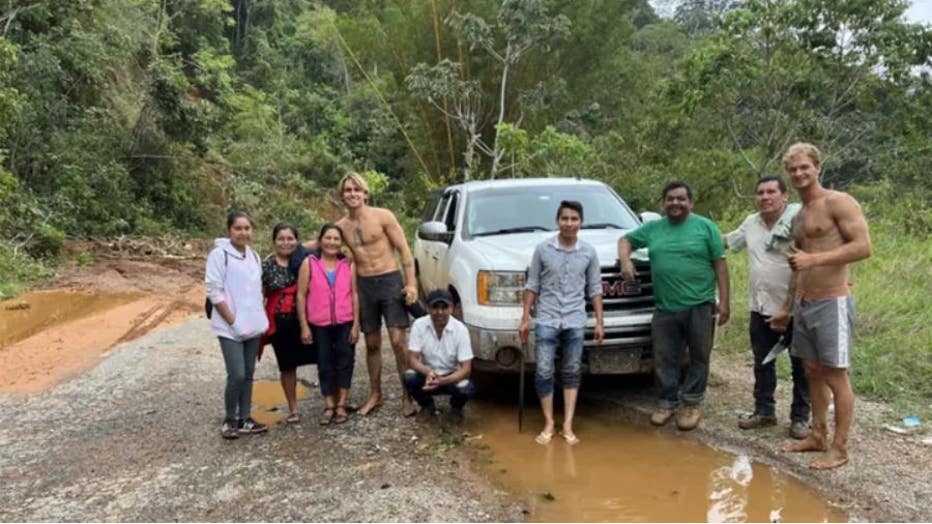 Daniel Penny in South America with a group of locals who helped him after his car broke down. (Courtesy of Daniel Penny)
He then worked as a barback, bussing dishes and stocking inventory, and taught swim lessons on the side, he told Fox. Last winter, he enrolled in a local college to study architecture.
Fatal subway encounter
However, his life changed dramatically when he boarded an F train and headed to his gym on West 23rd Street to swim laps May 21.
Neely, who suffered from mental illness and had a long history of violent attacks on subway riders, stormed onto the train at the Second Avenue station in Manhattan at about 2:30 p.m., screaming and threatening passengers.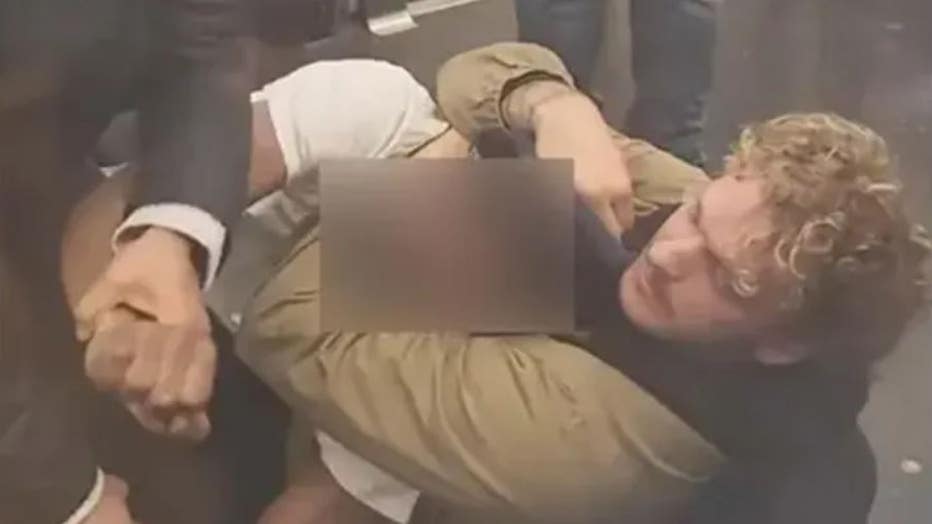 Screenshot from bystander video showing Jordan Neely being held in a chokehold on the New York City subway. (Luces de Nueva York/Juan Alberto Vazquez via Storyful)
"Between stops, you're trapped on the train, and there's nowhere to go. You can try to move away, but you can only do so much on a packed car," Penny recalled. "I was scared. I looked around, and I saw older women and children, and they were terrified."
Penny would not go into detail about what happened next, but a witness previously described the scene to Fox News Digital.
NYC MARINE VETERAN CHARGED IN DEATH OF MAN 'MAKING THREATS AND SCARING PASSENGERS': PROSECUTORS
"It was self-defense, and I believe in my heart that he saved a lot of people that day," said the retiree, who described herself as a woman of color.
She recalled Neely ranting, "I don't care if I have to kill an F, I will. I'll go to jail, I'll take a bullet."
Penny approached Neely from behind, wrapped his arm around his neck and dragged him to the floor, as two other men helped restrain him until he went limp.
Cellphone footage only captured about four minutes of the encounter after Neely was already on the floor, but one passenger can be heard telling Penny, "You're going to kill him."
JORDAN NEELY HAD HISTORY OF ATTACKS ON SUBWAY RIDERS BEFORE NYC CHOKEHOLD DEATH
Police met the train at the Broadway-Lafayette station and found Neely's motionless body. The ex-Marine accompanied police back to the precinct to give his account.
Steven Raiser, of the Raiser & Kenniff law firm, said his client made the right decision, not the easy one.
"Danny could have went to the corner of the train and waited for Neely to come to him," he said. "But it might have been too late for the little girl that was sitting in the middle of the train that [Neely] was screaming at."
Penny said that he empathizes with Neely's family, who has said they believe he should be charged with murder.
"They've been in my prayers. I feel for their loss," he told Fox News Digital. "Like Jordan, they're also victims of a failed system."
The family has filed a wrongful death suit against him.
JORDAN NEELY'S FAMILY BLASTS MARINE VET'S LACK OF REMORSE AFTER NYC SUBWAY CHOKEHOLD DEATH
Neely's mother was strangled by her boyfriend in 2007 and found stuffed in a suitcase in the Bronx. The traumatized teen became a Michael Jackson impersonator and was admired for his dance moves.
However, his mental health deteriorated over time, and he cycled in and out of hospitals and jails for most of his adult life.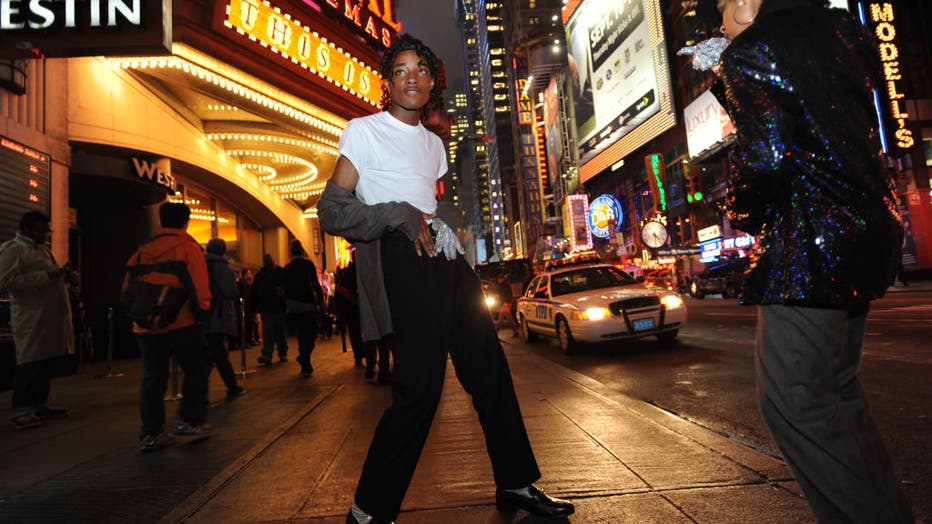 Jordan Neely is pictured before going to see the Michael Jackson movie, "This is It," outside the Regal Cinemas in Times Square in 2009. (Andrew Savulich/New York Daily News/Tribune News Service via Getty Images)
He had been arrested more than 40 times, including for numerous violent assaults on strangers in the subway, and was on the city's "Top 50" list of homeless people most in need of outreach, the New York Post reported.
Aftermath
Neely's death spurred widespread protests across the city with many demonstrators and even politicians calling Penny a "murderer" and a racist. Penny is White; Neely was Black.
"The majority of the people on that train that I was protecting were minorities so it definitely hurts a lot to be called that," Penny said. "It has obviously taken a toll."
Celebrity civil rights activist Rev. Al Sharpton gave a eulogy at Neely's funeral blasting the decision not to arrest Penny on the spot.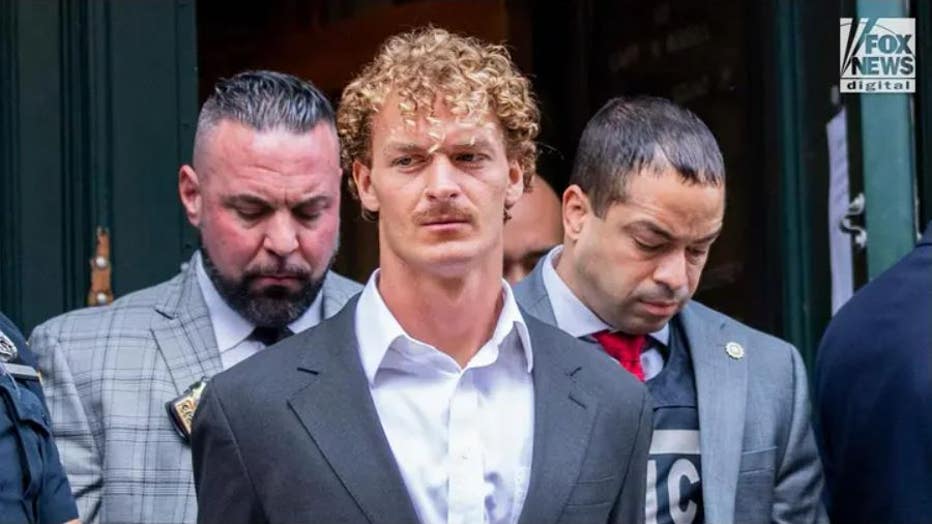 Daniel Penny leaves the 5th Precinct of the NYPD on Friday, May 12, 2023. Penny is charged in connection with the death of subway rider, Jordan Neely. (Julia Bonavita/Fox News Digital)
"Who thought it was alright for this man to choke a brother to death and go home to see his family?" Sharpton asked.
The city medical examiner ruled Neely's death a homicide caused by compression of the neck.
MARINE VETERAN IN NYC SUBWAY CHOKEHOLD DEATH FACES TOUGH LEGAL ROAD, EXPERTS SAY
Eleven days after Neely died, Penny was charged with one count of second-degree manslaughter. 
The usually private student surrendered to the NYPD and was walked in handcuffs to a car and driven to the courthouse as more than 50 reporters, photographers and videographers shouted out questions and snapped his picture.
At Penny's arraignment, Assistant District Attorney Joshua Steinglass said that Penny had continued to hold Neely after he had stopped moving.
Now free on $100,000 bond as his case proceeds, Penny called his arrest and perp walk difficult.  
911 TIMELINE MOMENTS BEFORE MARINE VET PUT JORDAN NEELY IN CHOKEHOLD ON NYC SUBWAY
"It was a little bit humiliating I would say but, I mean, it is what it is. That's how things are playing out," he told Fox News Digital.
Defense lawyers Raiser and Thomas Kenniff have said that Penny put Neely in a recovery position while he waited for police to arrive and could not have predicted the dire outcome.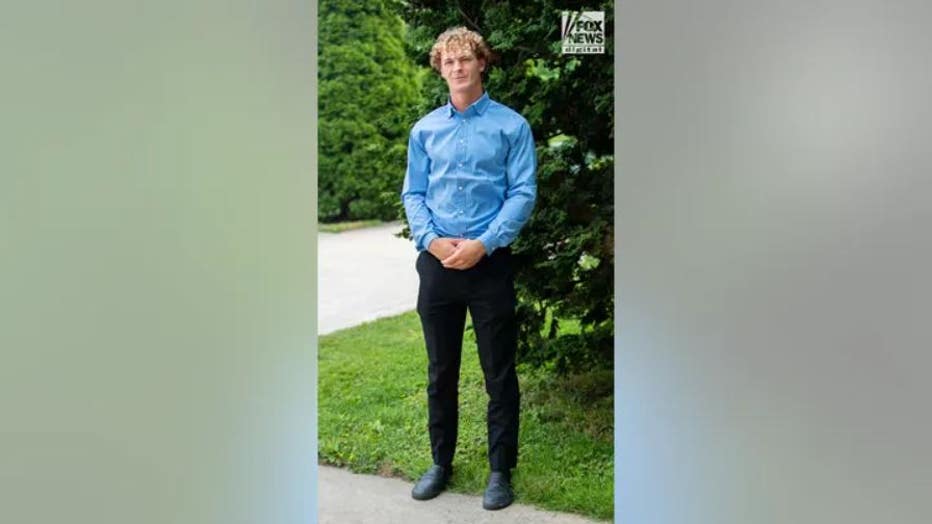 Daniel Penny poses for a photo in Mineola, New York on Tuesday, June 6, 2023. (Julia Bonavita/Fox News Digital)
Raiser said that now Penny's life is in a holding pattern until his criminal case is resolved, which could take years.
"You just don't go on like nothing happened. It's a completely traumatic upturning of your life" Raiser added.
CLICK HERE TO GET THE FOX NEWS APP
Penny said he is deeply grateful and relieved that he does not have to worry about paying for his legal fees after a GiveSendGo campaign raised nearly $3 million. It is the crowdfunding site's second most successful campaign in its history.
"I was working two jobs as a student," Penny said. "My family doesn't come from money so I'm incredibly thankful for this fund and all the people who have supported me."