Equal Pay Day 2023 highlights wage disparities between men, women
The Government Accountability Office (GAO) unveiled their latest report highlighting major pay gaps between men and women.
Some of the data reflecting these disparities were from as recently as last year. 
The average woman would have to work all last year up until March 14 this year to make what the average man made in 2022.
Several women spearheading efforts to close the gap said while there's been some degree of progress, there's plenty of work left to do.
The report found average women managers earned just 71 cents for every dollar men made.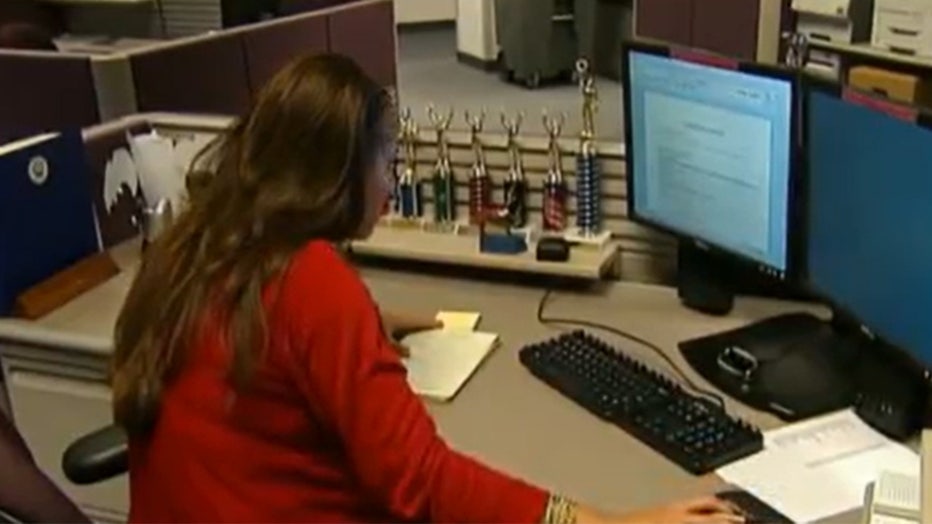 While they averaged $90,000 per year, they're white male counterparts earned $127,000 accounting for a $37,000 annual difference.
The study also found that women were underrepresented in managerial positions at 42% compared to women in non-manager roles at 48%.
Additionally, women working in full-time positions earned an average of 76 cents for every dollar paid to men.
"I would love to see a day where these types of factors don't exist, and men and women can earn the same amount," one accountant told FOX 5 New York regarding the recent report. 
"It's unfair that there's no equal pay and sometimes they base it on sex or race. It should be what you're capable of like performing," a business owner said.
Factoring in race showed even greater gaps between men and women, according to the GAO.
"Compared to white male managers, the pay for female managers ranged from 51 cents for native Hawaiian and other pacific island women to a low of 14 cents for Asian women in 2021," Thomas Costa, director for GAO's education, workforce and income security team, explained.
The yearly picture of the disparity is one thing but over a lifetime, the wage gap accounts for a nearly $1.2M difference over a lifetime taking a woman an additional 10 years in the workforce to match what average working men make. 
Former Congresswoman Carolyn Moloney felt a remedy to the revelation is wrapped in ratifying the Equal Rights Amendment (ERA).
"We need to ratify the Equal Rights Amendment and it would help to ensure women have equal opportunity to pursue their aspirations, goals and their happiness," said Moloney.
The studies highlighted the wage gap but the disparity to Carol Jenkins, part of the ERA Coalition, isn't just an impact on women but their families and futures.
 "We're talking about her children. We're talking about the life as a senior citizen when she retires, and she can't work anymore. That's the impact of this new information," Jenkins said.
While all women's Equal Pay Day is March 14, Black women's Equal Pay Day is on July 27, Latinas is on Oct. 5 and Native American Equal Pay Day is observed on Nov. 30.
Each date shows how long it would take to earn what their average white male counterparts earned last year.