Cyclist struck, killed in Brooklyn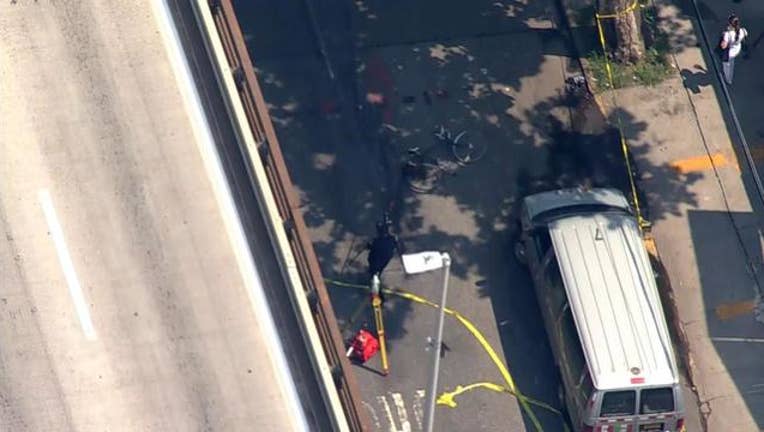 article
NEW YORK (FOX 5 NY) - A cyclist apparently trying to avoid the door of a vehicle that had swung open was struck and killed by a tractor-trailer in the Sunset Park section of Brooklyn Monday.
The deadly incident occurred at 36th St. and 3rd Ave. at around 9 a.m.
SkyFox was over the crash scene where the bicycle lay on the road below the Gowanus Expressway.
The 30-year-old man veered into the path of the trailer when he was struck, according to police.
The driver of the truck remained at the scene.
It was the 18th death of a cyclist struck within New York City this year where there has been a spike in cyclist killings over a year earlier.