Cuomo sending State Police, monitors to NYC ahead of indoor dining decision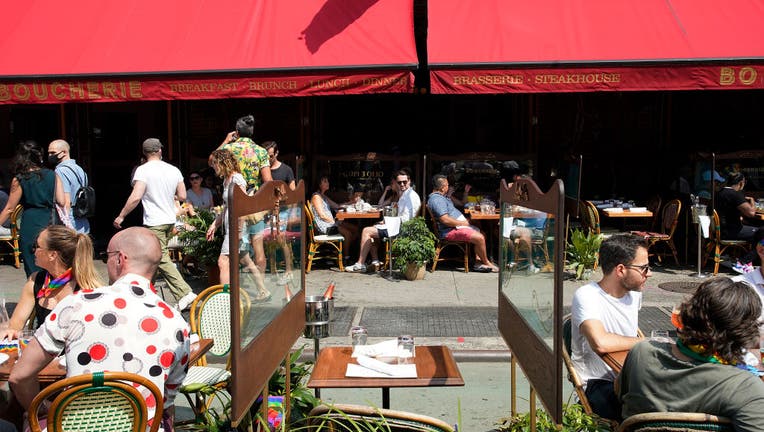 NEW YORK - Gov. Andrew Cuomo said in a Tuesday television interview that he plans to send state police and health and liquor officials to New York City Tuesday night ahead of his decision expected Wednesday on lifting indoor dining restrictions.
The governor said he worries about lack of compliance with requirements to wear a mask and keep 6 feet (2 meters) away from others amid reports that dining in closed, indoor areas with air-conditioned systems could lead to spikes in COVID-19.
"Tonight we're going to have state police, we're going to have department of health monitors, we're going to have State Liquor Authority monitors, but they're going to be looking all throughout the city to see if New Yorkers are complying," Cuomo said. "And I've said to the local governments in New York, also on Long Island we have an issue, they have to enforce the compliance ... I don't want to be a hard-edge, but it's the law."
Nearly 900 people are hospitalized with COVID-19 in hospitals in New York, according to the state Department of Health, and 13 individuals who had tested positive for COVID-19 died Monday in hospitals or nursing homes.
Just 1% — or 524 — of 52,025 individuals tested for COVID-19 on Monday were positive, an amount that has shrunk even as the state has tested tens of thousands more people since the spring.
Cuomo said he wants a "snapshot" of compliance with mask and distancing requirements in New York City, where he said he has chastised people not following the rules.
"And I say to people on the street, when I see they don't have a mask or I see these groups of people in front of a bar: 'What are you thinking? How short a memory. Learn the lesson. Give me a break,'" Cuomo said.