China proposes limit for children's smartphone time to a maximum of 2 hours daily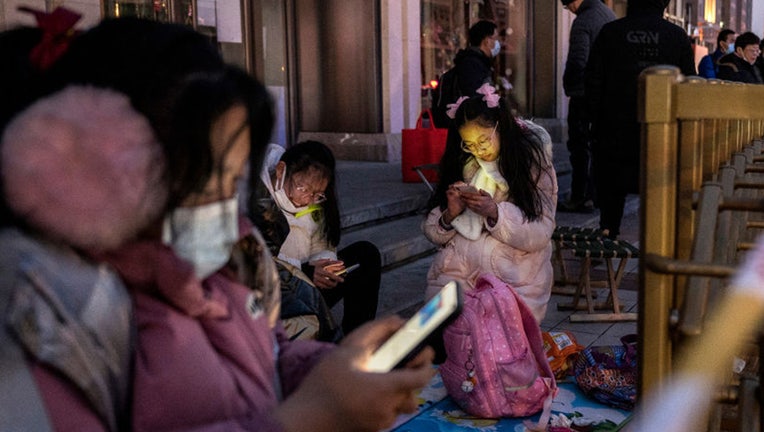 article
Chinese regulators proposed rules on Wednesday that would limit the amount of smartphone screen time for children.
The Cyberspace Administration of China (CAC) published draft guidelines on its website that said most minors would not be allowed to use the majority of internet services on mobile devices from 10 p.m. through 6 a.m. in "minor mode," and that children between the ages of 16 and 18 would only be able to use the internet for two hours a day.
Children between the ages of 8 and 15 would only be allowed an hour a day on the internet, and kids under 8 years old would only be allowed 40 minutes. 
CHIPMAKERS PUSH BACK ON US RESTRICTIONS ON SEMICONDUCTOR EXPORTS TO CHINA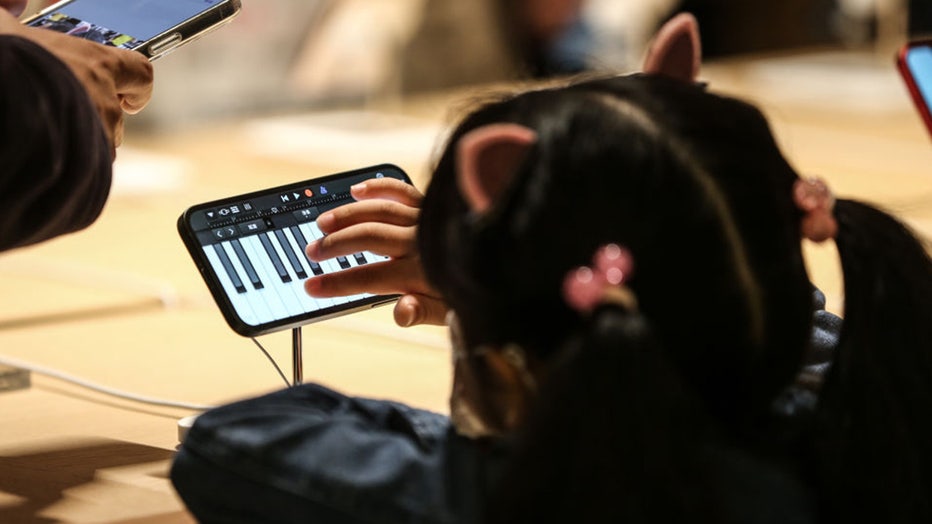 FILE - A child plays a piano application on an iPhone inside a new Apple store at Wuhan International Plaza on May 21, 2022, in Wuhan, Hubei Province of China.  (VCG/VCG via Getty Images)
If using a mobile smart terminal for over 30 minutes in minor mode, the terminal would issue a "rest reminder." 
Certain services, including platforms deemed suitable for the physical and mental development of minors and emergency products and services, would be exempted. 
The administration did not specify exactly which of those services would be permitted. 
In addition, the guidance said smart mobile terminals should have "anti-bypass functions," and activating developer mode would require verification and confirmation by parents.
The CAC said smartwatches and virtual reality or augmented reality devices should abide by the relevant provisions of the regulation as well.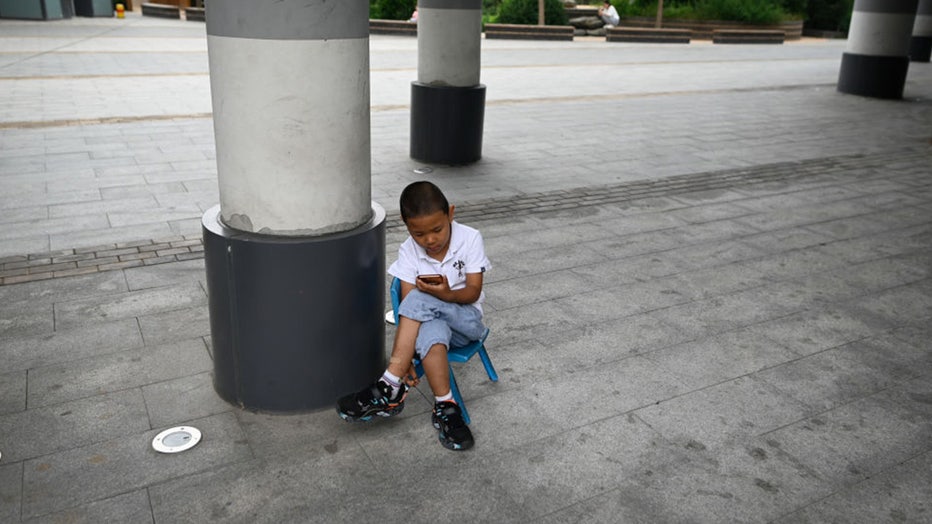 FILE - A child uses a mobile phone outside a restaurant in Beijing on Sept. 14, 2021.  (WANG ZHAO/AFP via Getty Images)
"To effectively strengthen the online protection of minors, the CAC has in recent years pushed for the establishment of a youth mode on internet platforms, expanding its coverage, optimizing its functions and enriching it with age-appropriate content," the CAC said.
GET FOX BUSINESS ON THE GO BY CLICKING HERE
"Since the mode was launched, there has been a positive impact in reducing youth internet addiction and the impact of undesirable information," it noted.
The draft guidelines are open to public feedback until Sept. 2. 
In 2019, China limited daily online game time for children to 90 minutes, tightening restrictions in 2021 to allow children only an hour a day of online game play on Fridays, weekends and public holidays.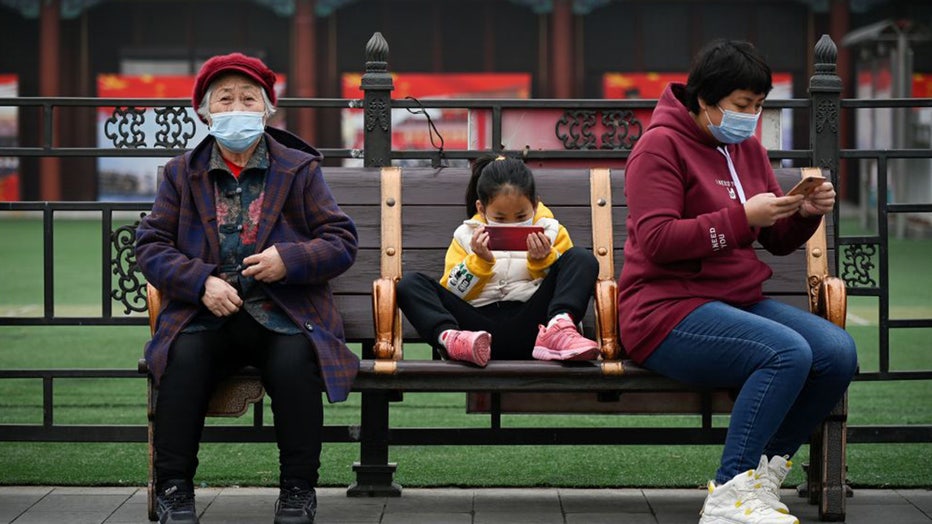 FILE - A girl uses a mobil phone as she rests on a bench in Beijing on March 4, 2021.  (WANG ZHAO/AFP via Getty Images)
Online video platforms like Douyin, Bilibili and Kuaishou have offered youth modes that restrict the type of content shown to children, as well as the length of time they can use the service. 
The latest restrictions would impact firms like Tencent, China's largest online game company, and ByteDance, which runs popular short-video platform Douyin. Firms in China are often responsible for enforcing regulations.
Reuters and The Associated Press contributed to this report.