Cat rescued from Turkey earthquake won't leave side of rescue workers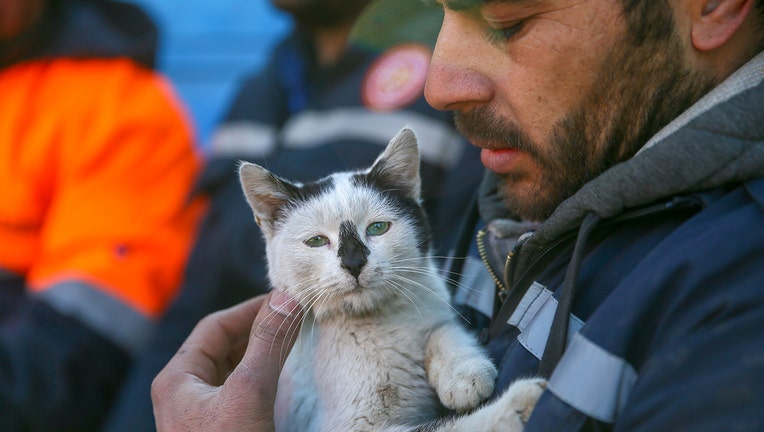 article
A rescued cat was renamed Rubble after 7.7 and 7.6 magnitude earthquakes hit multiple areas of Turkey and Syria earlier this month.
The was rescued by members of Mardin Fire Department and now it won't leave their side.
The cat has become a source of joy for the teams taking part in the search and rescue efforts.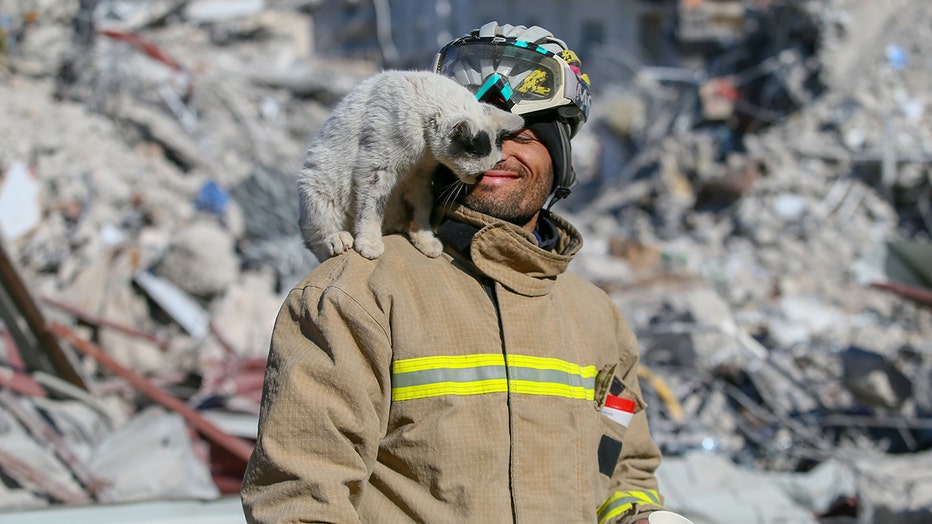 33-year-old Ali Cakas takes care of "Enkaz" ("Rubble"), the cat rescued from rubble by the members of Mardin Fire Department. (Photo by Halil Fidan/Anadolu Agency via Getty Images)
Survivors are still being found 11 days after the earthquakes.
Rescuers on Friday removed a survivor from the rubble of a collapsed building in the district of Defne, in hard-hit Hatay province, more than 11 days after the powerful earthquake struck.
Hakan Yasinoğlu, 45, spent 278 hours beneath the rubble, according to Turkey's state-run Anadolu news agency. TV footage showed him being carried on a stretcher to an ambulance.
Search teams working overnight also found a woman and two men alive in earthquake wreckage.
Neslihan Kilic, a 29-year-old mother of two, was removed from the rubble of a building in Kahramanmaras, after being trapped for 258 hours, private DHA news agency reported late Thursday.
In the city of Antakya, police rescue crews found a 12-year-old boy named Osman alive after retrieving 17 bodies from a collapsed building.
"Just when our hopes were over, we reached our brother Osman at the 260th hour," police rescue team leader Okan Tosun told DHA.
An hour later, crews reached two men inside the debris of a collapsed hospital in Antakya.
One of them, Mustafa Avci, used the mobile phone of a rescuer to call his brother and ask about family members.
"Have they all survived? he asked. "Let me hear their voices."
Cats were also still being rescued from collapsed buildings.  A cat was found alive 248 hours after the building it was in collapsed in the quake.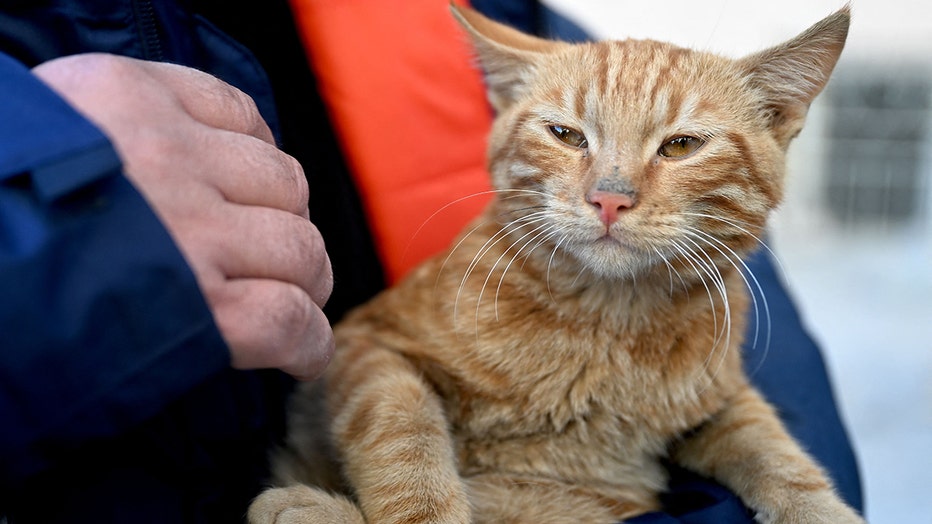 A rescuer holds a cat which was rescued from a collapsed building, 248 hours after the 7.8-magnitude earthquake which struck parts of Turkey and Syria. (Photo by OZAN KOSE/AFP via Getty Images)
With the Associated Press.