83% of buyers consider climate risk when looking for new home, study says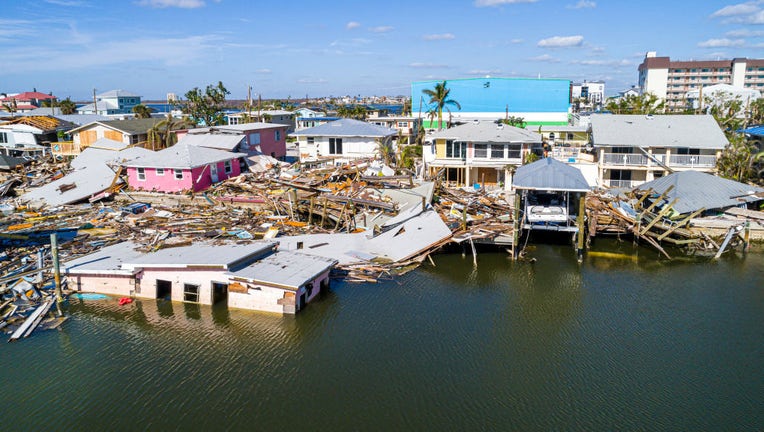 article
SEATTLE - More than 80% of prospective home buyers in the U.S. consider climate risks when deciding where to buy, according to recent data shared by Zillow.
For most, a major concern was found to be the risk of flooding, followed by wildfires, extreme temperatures, hurricanes and drought, the real estate platform said. 
RELATED:  Homeowners face rising insurance rates as climate change makes wildfires, storms more common
A clear majority of people in the U.S. West were most likely to report climate risk as very or extremely impactful in their home search, followed by those in the Northeast, according to Zillow's research. 
Conversely, one-third of Midwestern and Southern prospective home buyers said climate risks were not very impactful or not at all impactful to their real estate search.
The data comes from Zillow's Consumer Housing Trends Report survey of buyers, which surveyed nearly 12,000 prospective home buyers between April and July 2023.
For younger home buyers, climate risks appeared to be more top of mind. Millennial and Gen Z shoppers — who comprise 54% of all home buyers — were found to be most likely to consider a climate risk when determining where to shop for a home, according to Zillow's research. 
"Climate risks impact where most prospective buyers shop for a home," Zillow senior population scientist Manny Garcia said in a statement. "While all generations juggle trade-offs like budget, floor plans and commute times, younger home shoppers are more likely to face another consideration: They want to know if their home will be safe from rising waters, extreme temperatures and wildfires."
Home buyers still moving to areas with climate risk
While climate threats were among the considerations for prospective home buyers, the data also showed that people are still moving to areas with such risk. 
About half planned to remain in areas that pose the same climate risks they already faced, while 27% were even considering moving to areas with more risks. 
Only 23% reported that they were considering buying homes in areas with less climate risk, according to Zillow.
Homeowners face rising insurance rates
In addition to potential weather-related damage, climate change can also impact a buyer's ability to afford home insurance.
A report published last month by First Street Foundation found that a growing number of Americans are finding it difficult to afford insurance. It added that the problem is only expected to worsen because insurers and lawmakers have underestimated the impact of climate change, according to the report.
States such as California, Florida and Louisiana, which are prone to wildfires and damaging storms and flooding, are likely to see the most dramatic increases in premiums, the report said. But the fire that destroyed the Hawaiian community of Lahaina on Aug. 8, as well as the historic flooding that happened in Vermont and Maine in July, are examples of events that could drive up insurance costs for homeowners in other states.
Meanwhile, a spike in mortgage rates has also weighed heavily on consumer demand – resulting in sales of new U.S. homes unexpectedly dropping in recent months.
RELATED: Millennials feel they missed 'golden opportunity' to buy a home
This story was reported from Cincinnati.