Blue Jays' Erik Swanson defends hunting with son: 'I am teaching him a very important life lesson'
Toronto Blue Jays pitcher Erik Swanson defended going hunting with his young son after he posted a photo that showed the two in front of a handful of dead geese they shot on a hunting trip.
Swanson posted the photo over the weekend and received some pushback in the comments section.
On X, Swanson responded to a Blog Toronto post on the backlash and defended the picture.
"I am an avid hunter/fisherman and I will always be," he wrote. "For the people who are asking me why I have my son with me, I am teaching him a very important life lesson… the beef, venison, poultry, fish, fruits and vegetables all come from somewhere, not just the grocery store.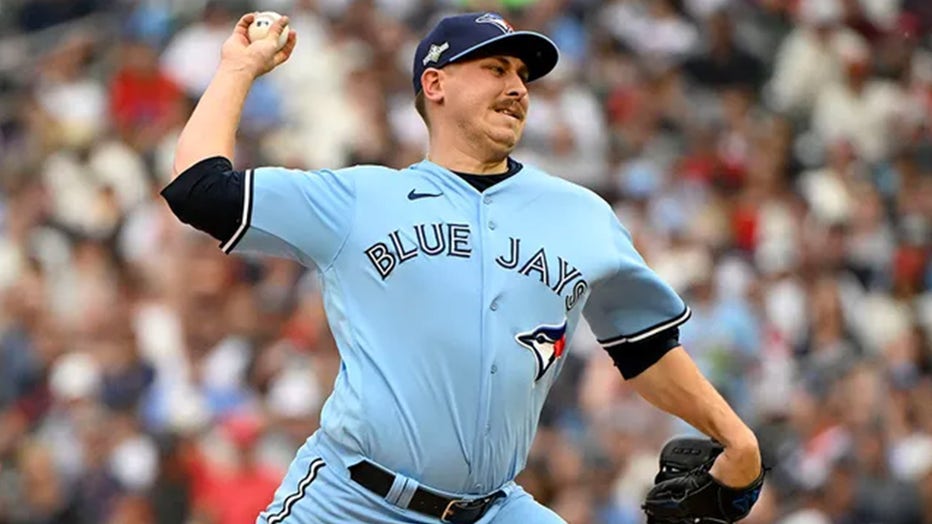 Erik Swanson of the Toronto Blue Jays pitches against the Minnesota Twins during the wild-card series at Target Field on Oct. 3, 2023, in Minneapolis. (Credit: Stephen Maturen/Getty Images)
 A'S TREVOR MAY RIPS TEAM'S OWNER AS HE ANNOUNCES RETIREMENT
"Now when he hunts and he harvests his own food, he knows exactly where his food is coming from and what is in it. Next time you go to the grocery store or restaurant and order something, remember that it had to come from somewhere. Know what you are eating! Safe hunting to all!"
Swanton wrapped up his fifth season in the majors and his first with the Blue Jays.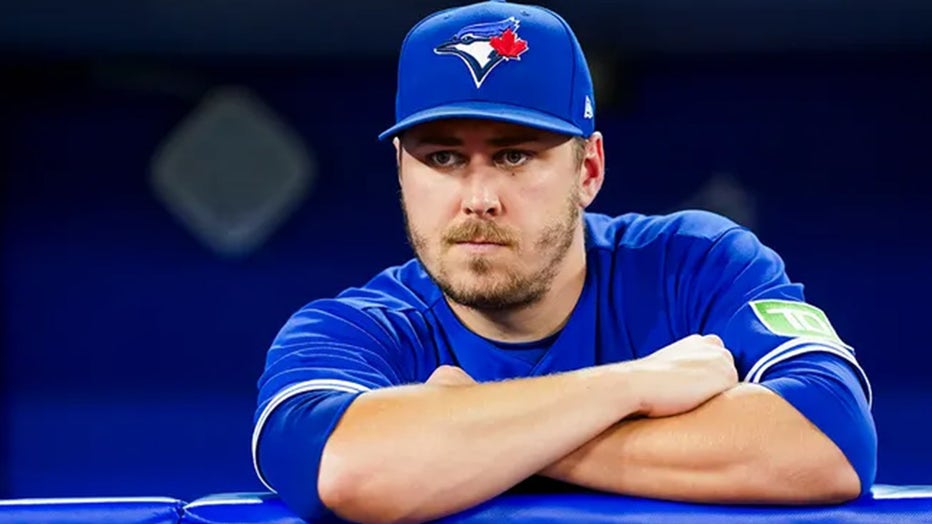 Erik Swanson of the Blue Jays watches the game against the Cleveland Guardians at Rogers Centre on Saturday, Aug. 26, 2023, in Toronto, Canada. (Credit: Thomas Skrlj/MLB Photos via Getty Images)
He appeared in 69 games in relief for Toronto. He tallied a 2.97 ERA and 75 strikeouts. He was traded to the Blue Jays from the Seattle Mariners in a deal that landed his former team Teoscar Hernandez.
RELATED: NFL explores ban on hip-drop tackle, considers 'tush push' rule change for safety
In Seattle, Swanson appeared in 126 games and recorded a 4.13 ERA with 166 strikeouts.