Here are the best and worst US states for mental health, as revealed in new report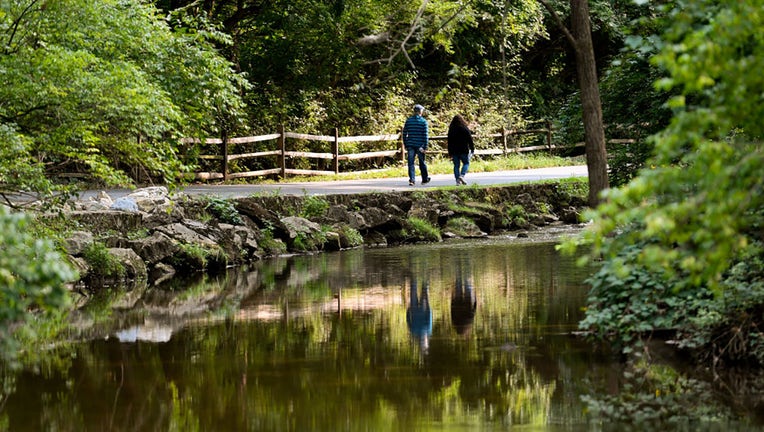 article
Where you live could have a lot to do with how you feel.
A recent study from Soliant Health, a health care staffing and research company based in Atlanta, Georgia, has revealed this year's best and worst U.S. states to live in for mental health.
Drawing from national registries and agency data, the report weighed numerous factors that impact people's mental health status across all 50 states.
FORGIVENESS COULD LEAD TO BETTER MENTAL HEALTH, HARVARD STUDY REVEALS
These included the frequency of "bad mental health days," access to mental health providers, the suicide rate between the ages of 15 and 24, the unemployment rate, the violent crime rate, the disconnected youth rate, access to exercise opportunities and air pollution, the published report stated.
Here are the top 10 best states for mental health, according to the report:
1. Nebraska
2. Connecticut
3. Massachusetts
4. Minnesota
5. Rhode Island
6. New Jersey
7. Vermont
8. Colorado
9. North Dakota
10. Utah
Nebraska landed in the top spot — as it had the lowest share of teenagers and young adults (4.28%) who are unemployed or not in school.
The Cornhusker State hit a high score of 85.2 out of 100 in weighted mental health points.
Runners-up Connecticut and Massachusetts scored a close 85 and 81.8 points, respectively.
DEPRESSION IDENTIFIED AS 'CONTRIBUTING CAUSE' OF TYPE 2 DIABETES RISK, SAYS NEW STUDY
West Virginia ranked as the worst state in the U.S. for mental health — followed by Alabama and Arkansas.
The Mountain State had the highest average number of mentally unhealthy days in the last 30 days. 
Alabama had the worst mental health provider-to-population ratio and came in second-to-last for the most mentally unhealthy days, according to the report.
Arkansas scored low in a variety of categories, including exercise opportunities, disconnected youth rate, air pollution and mentally unhealthy days.
The report gave honorable mentions to findings in states like California — which ranked highest for the most access to exercise opportunities but lowest for air pollution.
'SILENT WALKING' TREND: PSYCHIATRIST SHARES STRESS-RELIEVING BENEFITS OF STROLLING IN SILENCE
In a statement sent to Fox News Digital, Dr. Gary Small, psychiatry chair of Hackensack University Medical Center in New Jersey, reacted to his state's clinching a top spot on the list. 
"I am delighted, but not surprised, that New Jersey ranked No. 6 in Soliant Health's 2023 Best States for Mental Health Report," he said.
"Over the past several years, our state has steadily expanded its focus on mental health," he said.
WARNING SIGNS OF SUICIDE: WHAT TO KNOW ABOUT PREVENTION, RED FLAGS AND HOW TO DEAL WITH THE ISSUE
New Jersey has recently "allocated aid to mental health care, including the 988 hotline and mental health services for students," Small pointed out.
At Hackensack Meridian Health specifically, Small mentioned that multiple mental health services have been implemented.
"In addition, we have established the first behavioral health urgent care facility in the U.S., which helps keep our patients with acute mental health issues in the community and out of the state's emergency departments — less than ideal settings for stabilizing patients in crisis," he said.
The Garden State has one of the most "educated and high-income populations in the country," which correlates to better access to care and healthier lifestyle habits, Small also noted.
"For people in that demographic, there is greater access to exercise opportunities, which is more important to mental health than most people realize," he said.
"Regular physical activity leads to lower rates of depression, anxiety and age-related cognitive decline," he said.
CLICK HERE TO SIGN UP FOR OUR HEALTH NEWSLETTER
As New Jersey was one of the "hardest-hit states" during the coronavirus pandemic, Small said this led to the state's enhancing its focus on mental health.
"Sadly, California ranked No. 17 on this report, which reflects the many challenges our states are facing due to the recent explosion of mental health problems and inadequate resources throughout our nation," he noted.
Donald J. Parker, president of Behavioral Health Transformation Services at Hackensack Meridian Health, echoed New Jersey's emphasis on elevated mental health care, including in schools.
"Our hospital network just recently launched a collaboration with the Society for the Prevention of Teen Suicide to train 2,000 of our nurses to identify the signs of potential suicidal behaviors when kids arrive at our emergency rooms and to get them the right services to prevent self-harm," he wrote in a statement to Fox News Digital.
"The idea, which is gaining more traction in mental health care, is to take a more comprehensive approach to mental health, instead of being purely reactive."
CLICK HERE TO GET THE FOX NEWS APP
Fox News Digital reached out to Soliant Health for additional comments on its report.