Long Island tennis prodigy goes for first US Open title
LONG ISLAND - The energy of the US Open is simply unmatched.

And while all eyes will be on Novak Djokovic, Carlos Alcaraz, Jessica Pegula and Coco Gauff, nothing gets the crowds in Flushing going quite like a "Cinderella Run" – especially when it's an American player going deep in the tournament.

While fans love a homegrown talent, how about a local one?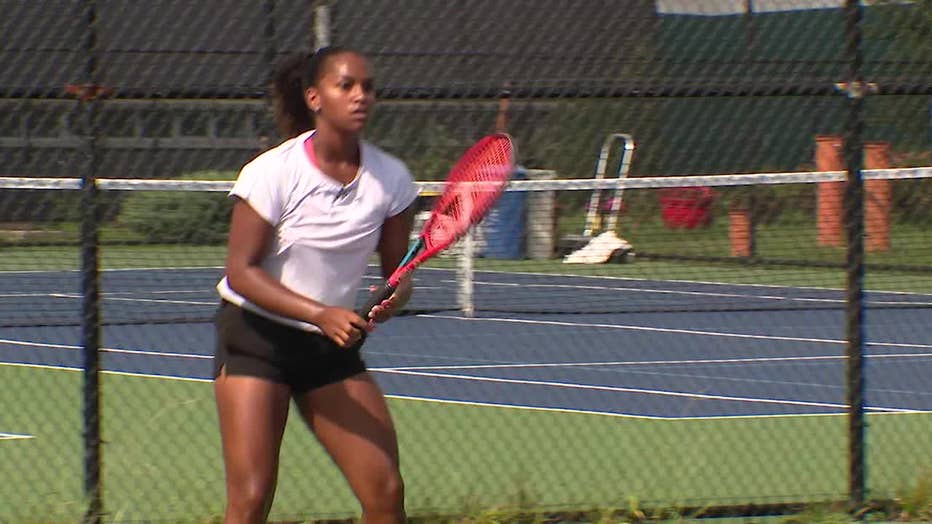 There's a teenage tennis prodigy who hails from Bay Shore, going for her first title US Open this year.
"I always wanted to be a professional in that same spot as Serena, Venus, Djokovic, Federer, Nadal – that was always my dream to be where they are," Ariana said.
Icons, known by one name only. A local tennis player by the name of Ariana Anazagasty-Pursoo is calling next and will grace the courts of the last grand slam of the year.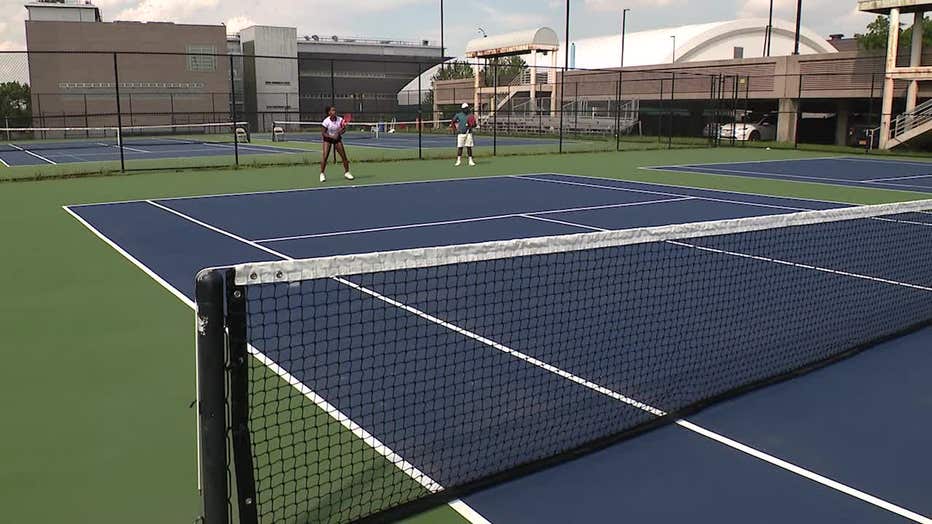 The 17-year-old Bay Shore native is a top-ranked junior in the country and is preparing to play in the girl's draw of the US Open for the second straight year.
"You're always nervous to play," Ariana said. "I'm just looking forward to New York. My family, friends are always here. The crowd energy in New York is always amazing, that's what the US Open is known for."
Ariana, who has been playing tennis since she was about three, said the Williams sisters are her idols.
"For me, just in tennis was Serena Williams and Venus Williams. They just created so many opportunities, their personality, how they are on the court, their competitive drive, just them as athletes was always inspirational to me," Ariana said.
Anazagasty-Pursoo is set to play both singles and doubles. She made it to the second round of last year's tournament. Her first match is Sunday, Sept. 3.
While Ariana is still working on her consistency and developing her mental game, it's her shotmaking that really stands out.
"Her ability to hit the ball at a world-class level is probably her strong suit," her coach, Richard Bowie, the executive director of the Pathway Tennis Foundation, said.
"My forehand, anything forehand-related is my favorite," Ariana said.
Born to be an athlete, her mother played collegiate softball, basketball and soccer while her father hooped at St John's.
"Just super proud to see your kids achieve their dreams," said her father, Chris Pursoo. "And knowing she has a lot more to go."
Ariana also recently committed to play tennis at the University of Texas (class of 2024) and is leaning toward studying business.