Australian man says he survived crocodile attack by biting back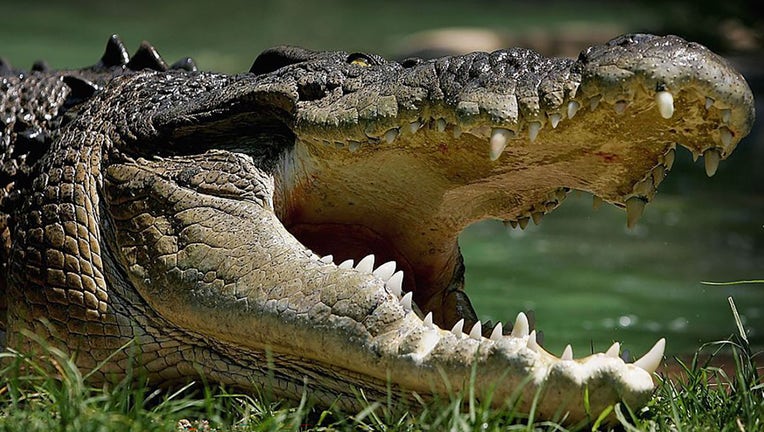 article
DARWIN, Australia - An Australian farmer said he's lucky to be alive after he was bitten by a crocodile, and in a fight for survival, bit the animal back.
Cattle producer Colin Deveraux told Australia's public news service ABC News that he was attacked by a nearly 11-foot saltwater crocodile last month in the country's Northern Territory. 
The incident happened in mid-October while the farmer was on his way to do some fencing near the Finniss River. Deveraux told the news outlet that he had stopped by a pond after noticing fish swimming in the middle of the retreating waterway when he was bitten by the crocodile. 
"The water had receded, and it was down to this dirty water in the middle," Deveraux told Australia's ABC. "I took two steps and (the crocodile) latched onto my right foot."
"It was a big grab, solid," said Deveraux, who is in his mid-60s, according to Australia's ABC News. "He shook me straight away, shook me like a rag doll and he took off in the water about 3 meters (9.8 feet)."
But the cattle farmer said he put up a fight, attempting to kick the crocodile in the ribs with his left foot and then even trying to bite the animal back.
"I was in such an awkward position… but by accident my teeth caught his eyelid," Deveraux told the news outlet during an interview by phone. "It was pretty thick, like holding onto leather, and I jerked back on (his eyelid) and he let go."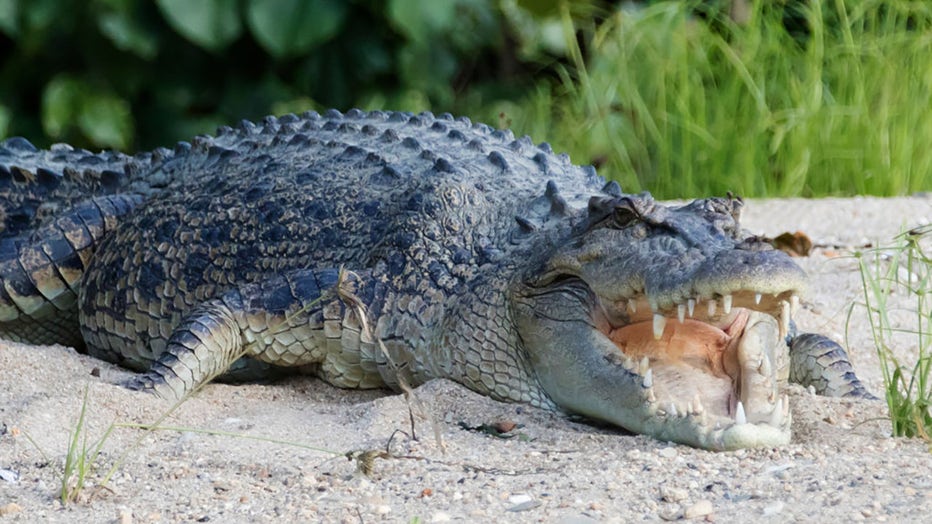 SFILE - A Saltwater Crocodile with its mouth open in Northern Queensland, Australia. (Photo by: Hal Beral /VW Pics/Universal Images Group via Getty Images)
Deveraux said the entire incident happened in about 8 seconds. When the crocodile let go, the man was able to escape. 
"I leapt away and took off with great steps up to where my car was. He chased me for a bit, maybe four meters, but then stopped," Deveraux recalled.
There are more than 100,000 saltwater crocodiles in Australia's Northern Territory, according to estimates from the local government. The Australian saltwater crocodile is "one of the most aggressive and dangerous crocodiles" and the largest living reptile on the planet. 
Deveraux was able to use a towel and some rope to create a makeshift tourniquet to stop the bleeding on his leg, according to the Australian news outlet. His brother then drove him about 130 kilometers (80 miles) north to the Royal Darwin Hospital, where he spent nearly a month receiving treatment for his wound. 
The farmer noted how the "biggest problem" with his injury was clearing out "all the bad bacteria" that entered the wound from the water.
"(My foot and leg) was opened up bad and over 10 days in a row, I think, they had to flush it," he recalled.
Deveraux was set to leave the hospital this week, according to Australia's ABC News.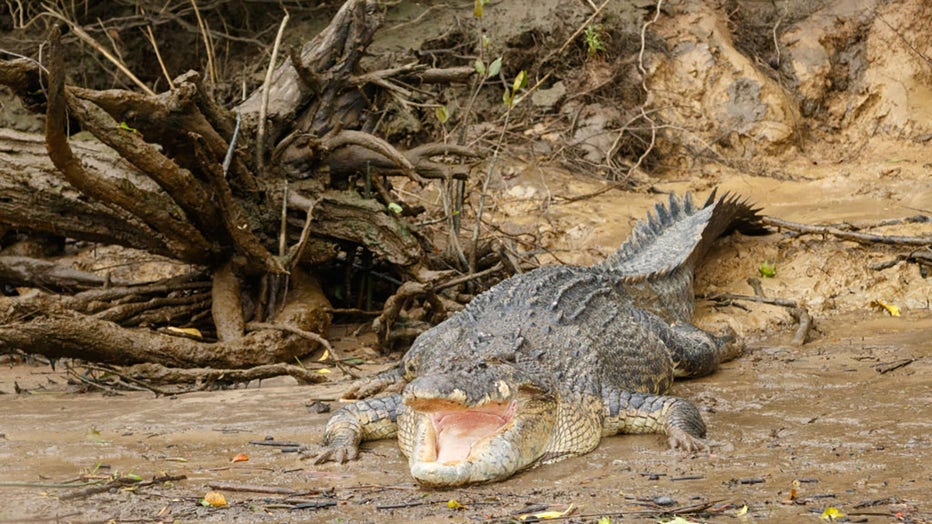 FILE - A large male crocodile seen on the banks of the Daintree River in tropical Far North Queensland. (Photo by Joshua Prieto/SOPA Images/LightRocket via Getty Images)
"If (the crocodile) had bitten me somewhere else it would have been different," he said, estimating that the crocodile was about 11-feet-long and "in his prime."
Deveraux said the experience changed his outlook on life. 
"It means I've got to change what I do," he told the news outlet. "I've been walking around that swamp country too long fixing fences and living life, but it opened my eyes."
This story was reported from Cincinnati.