Attorney for Gilgo Beach suspect's family: There is no 'sex dungeon'
AMITYVILLE, N.Y. - Decades-old photos show Christmas inside suspected serial killer Rex Heuermann's home. Attorneys for his estranged wife say they're proof it was well-kept. But after detectives spent two weeks looking for evidence, the family is furious it was all ruined.
"Their valuables were shattered, their beds were destroyed, the places where they laid their heads down at night no longer exists," said Vess Mitev, who is representing the children.
Asa Ellerup's legal team insists she and her children are innocent bystanders. On Friday afternoon, they announced their plan to file a notice of claim -- a first step in potentially filing a lawsuit.
"Their paramount concern is their basic needs that all of us have that have been ripped away from them," Mitev said.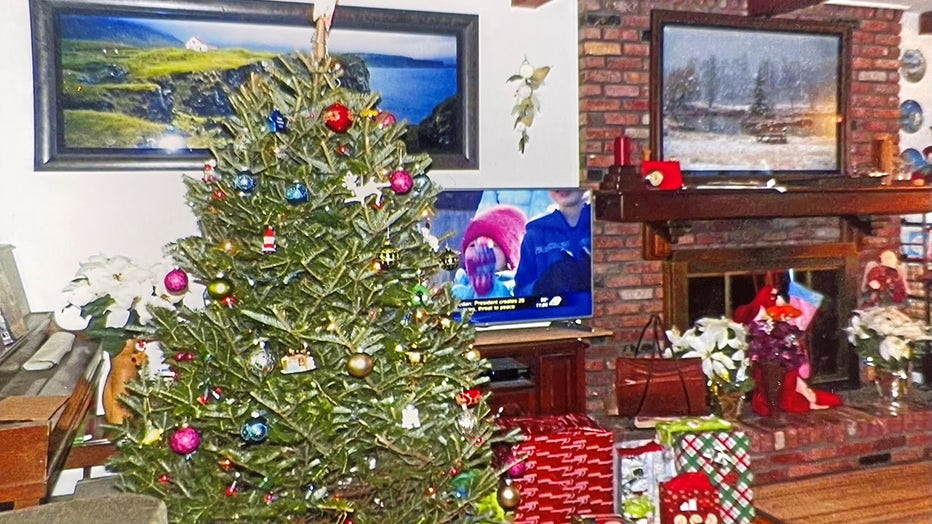 The family's attorneys shared this photo to try and show that the home wasn't always a mess. (Courtesy Macedonio and Duncan)
The attorneys pleaded for the public's help, saying Ellerup -- who is undergoing treatment for breast and skin cancer -- will soon be without health insurance.
"The source of her health insurance was from her husband's employer. He was the employee, so when the funds run out of his business accounts, the funds will no longer be available," said Bob Macedonio, who is representing Ellerup.  
PREVIOUS: Gilgo Beach suspect's wife files for divorce
But attorney John Ray, who represents the families of several Gilgo victims, paints a very different picture.
"So the Ellerup family comes forward and says, 'Look what happened to our home; it's all chopped up.' What about the victims who were chopped up?" Ray said.
Attorneys shared photos of the home and the state they say it was left in after the raid. (Courtesy Macedonio and Duncan)
Ray is arguing that Ellerup might have even helped her husband, and that she should be investigated.
"You mean to tell me, in the age of the internet and cell phones, that she had no knowledge of where he was and what he was doing downstairs? That's an absurdity," he said.
Macedonio specifically addressed rumors of what was downstairs in the home.
"A sound-proof room. Everybody reported that. That is not true," Macedonio insisted. "So everybody ran with that story that he had this sex dungeon downstairs in his house, this soundproof room where he was bringing prostitutes and murdering them and burying them on Gilgo Beach. There is no sound-proof room in that house."
When it comes to whether the police should be liable for potential damage to the home, attorney Ken Belkin says it's unavoidable during this kind of extensive investigation.
"When you might live with a suspected serial killer and the police come knocking on your door to tear up your bathtub, yes it's inconvenient, but also the families of the people that this person may have murdered deserve justice," Belkin said.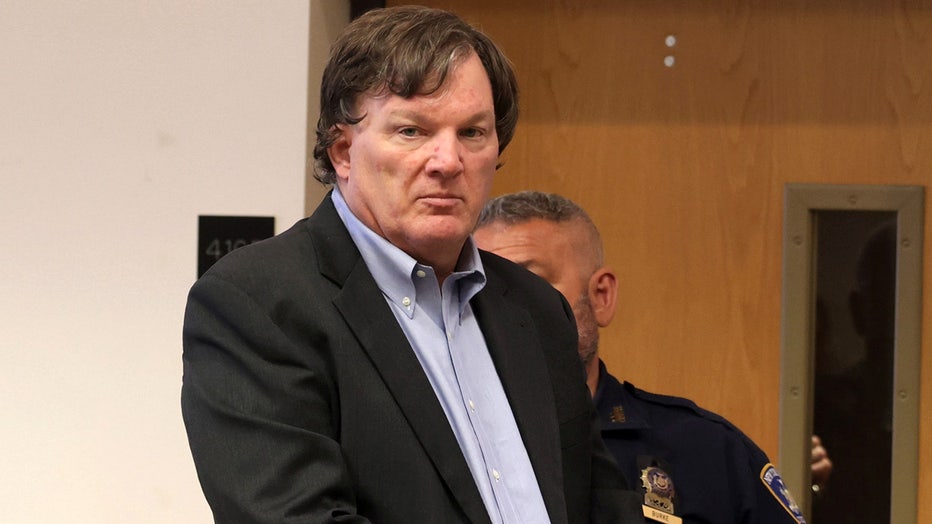 Accused Gilgo Beach killer Rex A. Heuermann appears before Judge Timothy P. Mazzei in Suffolk County Court on Tuesday, August 1, 2023. (Pool photo via Newsday / James Carbone)
PREVIOUS: Gilgo Beach suspect's wife allegedly told cops: 'Ok, it is what it is'
While Heuermann's family hasn't visited him in jail, Ellerup's attorney did say they have spoken over the phone.
Heuermann is due back in court on Sept. 27.