Arrest made in murder of Sayreville councilwoman Eunice Dwumfour
SAYREVILLE, N.J. - An arrest has been made in the murder of Sayreville Councilwoman Eunice Dwumfour. 
The suspect was identified as 28-year-old Rashid Ali Bynum, of Portsmouth, Virginia.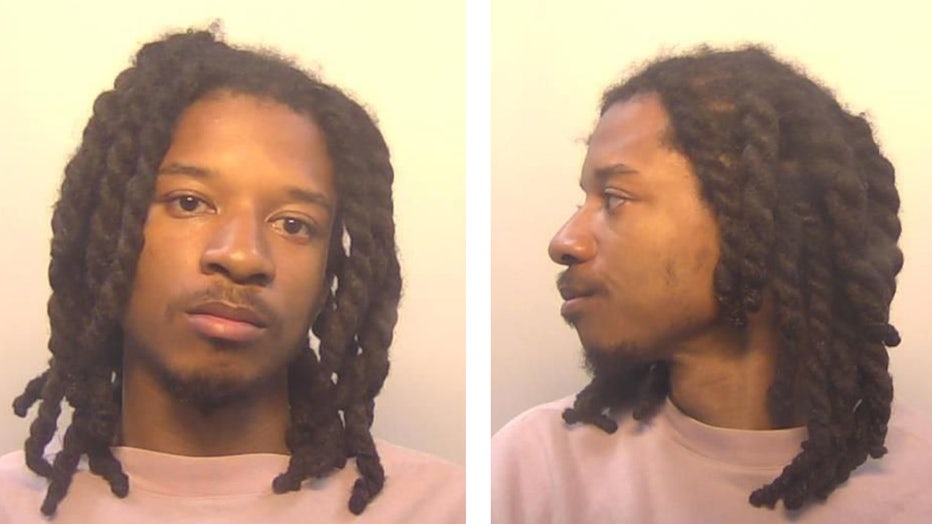 Rashid Ali Bynum, of Portsmouth, Virginia (Prosecutors office of Middlesex County)
Sayreville, New Jersey councilwoman Eunice Dwumfour, 30, was shot and killed four months ago outside her home in the Parlin section of town, authorities said.
When police arrived, they said they found Dwumfour in the front seat of her vehicle. 
She had sustained multiple gunshot wounds and was pronounced dead on the scene.
They said she was coming home from work and about to park her SUV when out of nowhere, someone came out and opened fire, shooting her 13 times through her truck window.
They said she then lost control of her SUV and continued to roll down the hill and slam into a parked Mercedes-Benz.
The Middlesex County Prosecutor held a press conference at 4 p.m. on Tuesday. 
Who was Eunice Dwumfour?
Dwumfour, a Republican, was elected to the seat in November 2021. She graduated from Newark Public Schools, before going on to receive a Bachelor of Arts in women and gender studies from William Paterson University.
Dwumfour was also a business analyst, part-time EMT, and director of churches. 
She leaves behind a school-aged child.