Angela Pollina admits she was 'evil' at murder trial in Thomas Valva's death
RIVERHEAD, N.Y. - Angela Pollina, the second person charged in the death of 8-year-old Thomas Valva, took the stand in her trial on Wednesday. 
Thomas Valva, who had autism, froze to death after he was hosed down with water and forced to sleep in the garage.
Pollina admitted she was unaware of the frigid temperature outside, but that she was "evil" and agreed to banish Thomas and his brother to the garage for months leading up to his death. 
During her cross-examination, Pollina told prosecutors that she didn't think Thomas was in immediate danger until his eyes closed and he stopped answering. 
She told the jury she got blankets and a heater for Thomas.
Pollina's attorney, Matt Tuohy, claimed it was Michael Valva, who caused Thomas to die when he hosed him off from the spigot and then placed him in a warm bath. 
Valva was convicted of murder and serving 25 years to life upstate and 8-year-old Thomas Valva died of hypothermia back in 2020.
RELATED: Former NYPD cop found guilty of killing son
Pollina admitted to deleting footage of the incident after the fact. She also owned up to being the sole disciplinarian when Valva, an ex-NYPD officer worked the overnight shift.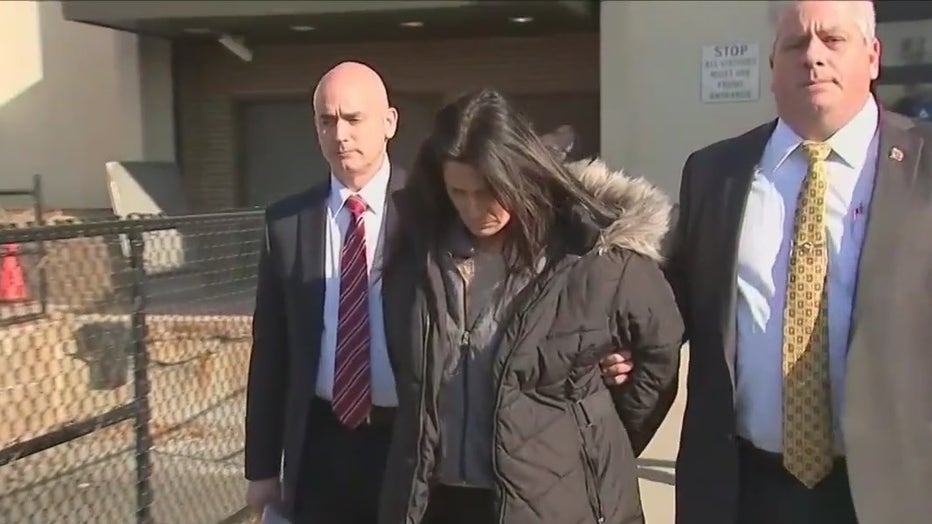 RELATED: Thomas Valva trial: Opening statements begin in murder trial of Angela Pollina
Prosecutors believe text messages sent by Angela saying, "I never allow him to open the garage door" further proves Thomas had no choice but to freeze.
"Look she's under pressure," Tuohy said. "I guess she's doing the best she can." 
Former federal prosecutor Katie Cherkasky believes Pollina taking the stand is a long shot but the only chance to get off on the murder charge. 
"She has to concede to some of her past misconduct and differentiate, why even though these things may have happened, this isn't her responsibility in terms of the death," she said.
Pollina is also charged with endangering the welfare of Thomas and his brother. 
Closing arguments will be later this week and then the verdict will be in the hands of the jury. 
If found guilty, Pollina faces 25 years to life in prison.