That's his license plate, but not his car – yet he was getting billed for tolls
STATEN ISLAND, N.Y. - For months, Brett Roses of Staten Island was seeing mysterious charges on his E-ZPass. 
"It would be a $7 bill here, or $12. At one point I got a ticket from New Jersey with a white BMW with the same exact plate as me," he recalled. 
However, Roses doesn't own a white BMW. He drives a 2002 Green Acura, so the charges didn't make sense. 
The toll charges were coming from a white BMW with the exact same license plate going through the Verrazano Bridge, Whitestone Bridge, and the Goethals Bridge. 
Roses says he decided to go to the DMV because he thought someone was issued the exact same license plate as him. He found out a white BMW with similar plates had been tampered with – an "8" had been changed to a "3".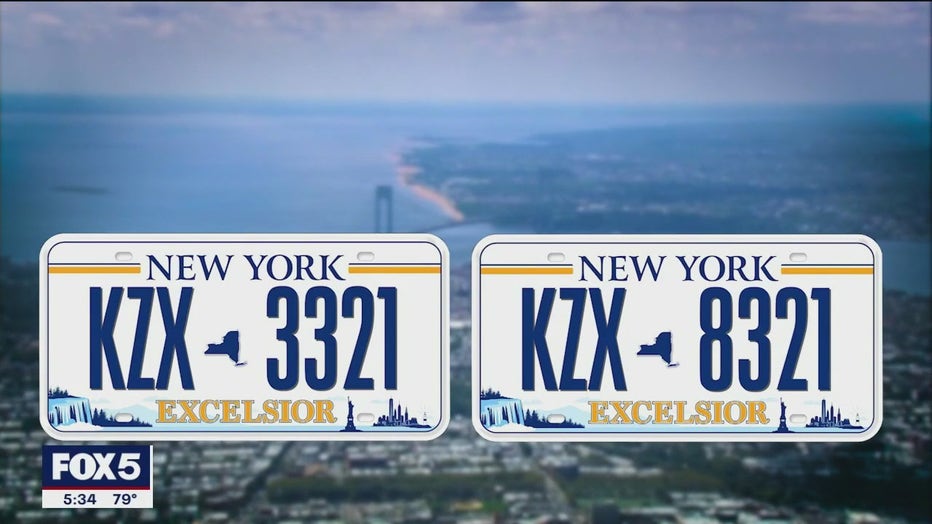 So that meant Roses was being charged with for tolls and tickets he didn't amass. In a span of six months, he says, he racked up $400 to $500 worth of extra tolls that he disputed. 
"Monday of this week, someone from the MTA reached out to me and was very apologetic. And finally they canceled the account...and said you won't get billed further," he said. 
A source says all the suspicious toll charges have since been transferred to the BMW owner, and the plate has been flagged in the system. It's unclear if the BMW owner will face any penalties. 
"Obstructing a license plate to avoid paying tolls is unacceptable, criminal behavior that subjects perpetrators to arrest," MTA spokesperson Eugene Resnick said. "We will identify and stop any motorist who willfully avoids tolls as it's not fair to the vast majority of drivers who pay their fair share." 
"This is identity theft, and we are looking into this case to see if we need to re-attribute any outstanding tolls to Mr. Cheng from the victim. Should that happen, it is possible Mr. Cheng could be eligible to have his NY registration suspended for non-payment of tolls by the New York State DMV," added Seth Stein, PANYNJ spokesperson. "As a policy, if a customer is the target of this type of identity theft and we can identify the vehicle engaging in the fraud, we will transfer as many fraudulent tolls as can be confirmed to the proper registered owner of the vehicle."