Air New Zealand to weigh passengers before they board international flights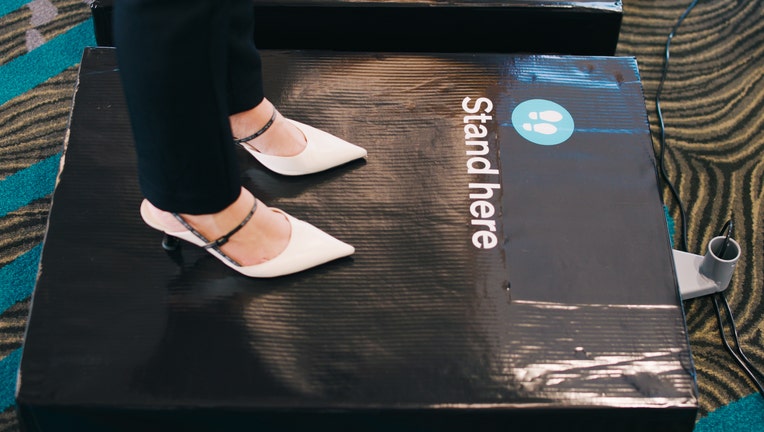 article
AUCKLAND, New Zealand - In addition to weighing luggage before a flight, passengers flying to international destinations aboard Air New Zealand will also be asked to step on the scale themselves. 
Air New Zealand said the passenger-weighing program is actually part of a survey that's required by the Civil Aviation Authority to ensure safety and the "efficient operation" of aircraft. 
Passengers on certain Air New Zealand flights departing from Auckland International Airport between May 29 and July 2 will be asked to hop on the scale. In an email to FOX Television Stations, a spokesperson said the scale is voluntary, "meaning no passenger is required to participate." 
RELATED: TSA PreCheck allows teens to accompany parents in security line for free
The spokesperson emphasized how the data is completely anonymous for those that do.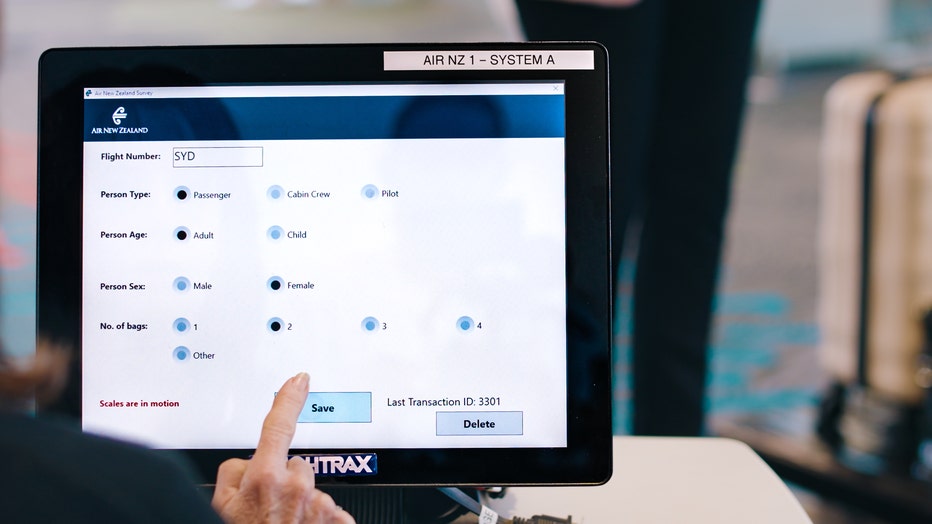 A screen showing options as part of the passenger weighing survey is shown in a provided image. (Credit: Air New Zealand)
"We weigh everything that goes on the aircraft – from the cargo to the meals onboard, to the luggage in the hold," Air New Zealand Load Control Improvement Specialist Alastair James said in a statement. 
"For customers, crew and cabin bags, we use average weights, which we get from doing this survey," James added.
Proper weight and balance control is pivotal in the safety and efficiency of a plane, the Federal Aviation Administration says. Overloading an aircraft can cause a variety of problems, including reducing the rate and angle of a plane's climb, reducing its cruising speed, decreasing its maneuverability, and even requiring a longer takeoff run due to a need for higher speed, according to the FAA.
Customers on Air New Zealand's domestic flights were previously weighed in 2021, the airline said. 
For those who are hesitant to jump on the scale, the airline stressed that "there is nothing to fear."
"We know stepping on the scales can be daunting. We want to reassure our customers there is no visible display anywhere," James said. "No one can see your weight – not even us! It's completely anonymous."
Air New Zealand hopes to get scale readings from more than 10,000 customers as part of the survey. 
RELATED: Man who opened emergency door on South Korea flight said he felt suffocated
This story was reported from Cincinnati.