After 10 years in shelter, Happy finds forever home: 'A bright spot in our lives'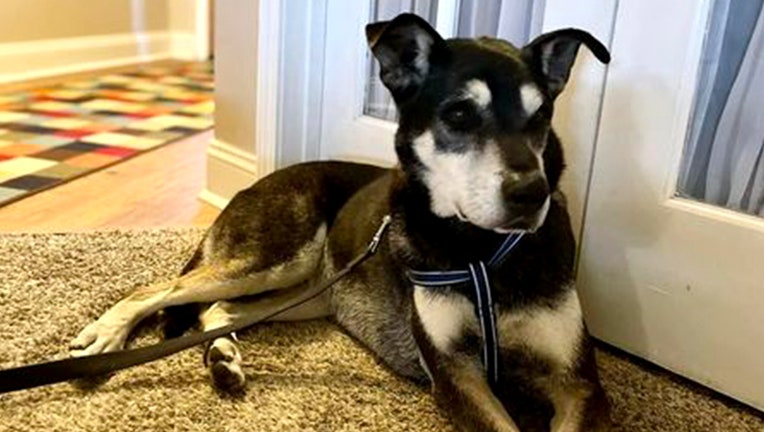 article
SOUTHAVEN, Miss. - After losing her beloved dog to cancer, Angela Boisseau said she would never get another dog. 
"We had Blitzen for over 10 years and it just hurt too much to say goodbye after all those years," Boisseau, a resident in Southaven, Mississippi, told FOX Television Stations. 
But when she saw several news stories about senior dogs in shelters, she changed her mind.
"Most people want puppies, and seniors end up spending the rest of their lives in shelters and that saddened me," she continued.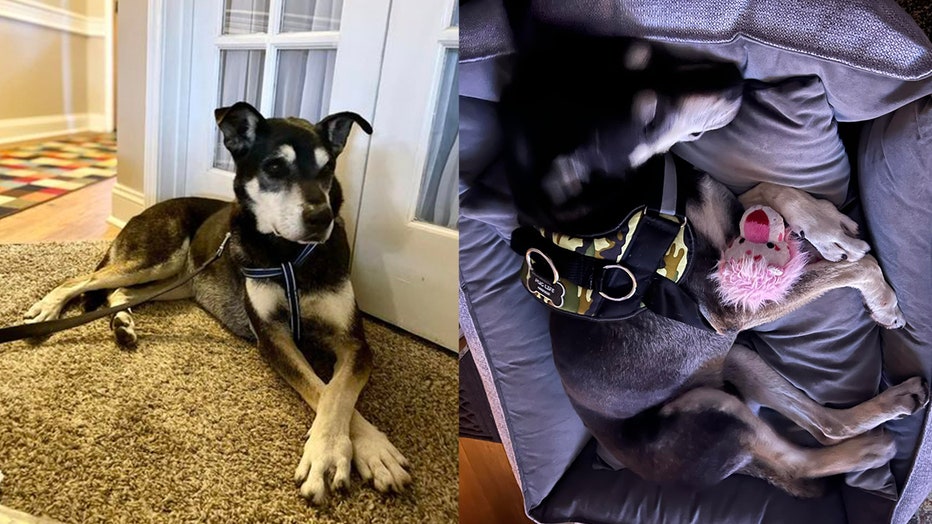 Happy's first week at home with new family (Credit: Angela Boisseau)
So, Boisseau started searching for senior dogs in her area, and that's when she stumbled across Sunny Meadows Safe Haven for Pets – a shelter in Memphis that was just a few miles from her home. 
That's also where she found Happy – a 14-year-old husky, who had spent nearly 11 of his 14 years at Sunny Meadows. 
"My heart broke for Happy and I immediately emailed the shelter and asked if Happy's biography was wrong," Boisseau continued, adding that Happy looked so much like her late dog Blitzen that they could easily be siblings.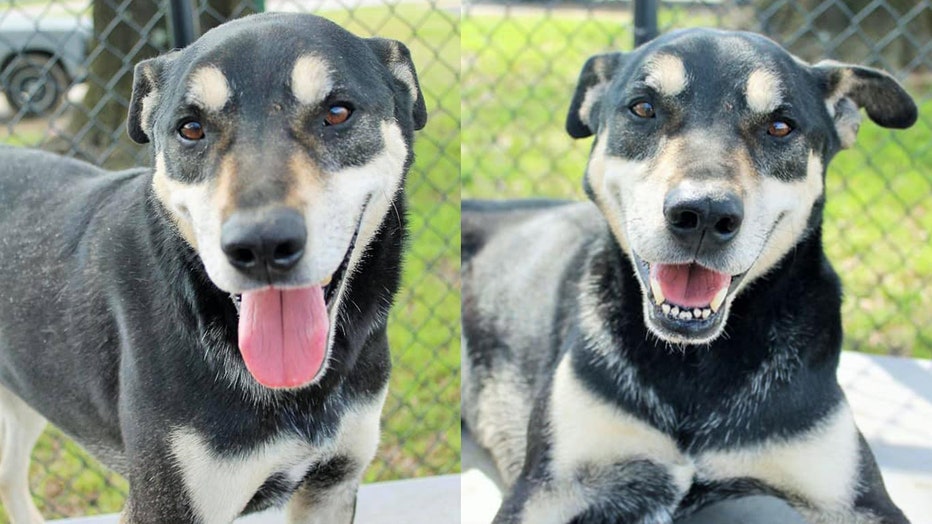 Happy at Sunny Meadow's Safe Haven for Pets (Credit: Sunny Meadows)
So, after spending more than 10 years at Sunny Meadows – Happy finally found his forever home.
"As soon as I laid eyes on Happy, I cried," she shared, noting that he initially did not seem interested in meeting her and her husband.
"He did not run up and start loving us.  He could not care less.  When I saw how disinterested Happy was in meeting us, I thought I understood why. He lived at Sunny Meadows 86% of his life and I can only imagine how many times he met families who ended up saying, 'No, thank you,' and he would be returned to his kennel. Why should he expect we would be any different? I was determined to give Happy a chance to know what it was like to be loved," she revealed.
On March 16, Happy was brought home, where he met the family and owners' two other dogs. 
"Happy is finally home now.  He went from a 6-foot x 3-foot kennel to a real house to call his own.  He went from a concrete floor to a carpet.  He has not just one but two pillows.  And, most of all, Happy has love - real love," she added.
Since adopting Happy, she said he has gone from being standoffish to becoming Boisseau's shadow.
RELATED: Husky dog who was called 'ugly' for crooked smile finds family who drives 2.6K miles to adopt him
"If I take a step forward, Happy takes a step forward.  If I turn left, Happy turns left.  If I take a step backward, so does Happy, she said. "Happy is 14 years old and my goal, when he came home, was that whatever life he has left that he will live a good life knowing he is truly loved.  And, he is and does.  Happy is finally a happy husky." 
Her hope is that Happy's story will inspire others to adopt senior dogs. 
"Everyone wants puppies but the seniors need and deserve to know Happy's love, too," she concluded, adding, "He's a bright spot in our lives." 
This story was reported from Los Angeles.