A pizza speakeasy in East Village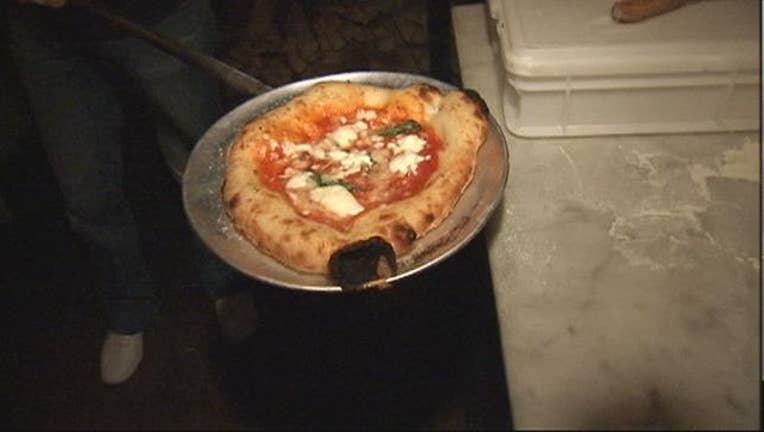 New York City has a pizza shop on pretty much every street corner. We're taking you inside a brand new pizza speakeasy called SRO in the East Village.
To share his love of pizza, Chef Giulio Adriani opened SRO five months ago. There's no sign on the door. SRO is hidden inside another Italian restaurant on the Bowery in the East Village.
Adriani was born in Naples. He got his start making pizza when he was 13 years old at a local shop in his hometown.
The menu at SRO changes every day. But one thing you can always order is Adriani's specialty: the montanara, or fried pizza.
To start it's all about the dough. And it's all in the wrist. Then a little trick. Next: into the fryer. A dash of homemade sauce, some mozzarella cheese, and parmesan. And then into this Italian pizza oven at 900 degrees for just 60 seconds.
Just don't expect your pizza to be cut for you. In Naples, you cut the pizza yourself and then eat with your hands.
And then for the best part: the taste. Cheers to SRO and Giulio Adriani, a true pizza genius!