6-year-old runs up $1,000 Grubhub dinner bill with dad's phone
CHESTERFIELD TWP., Mich. (FOX 2) - Meet Mason Stonehouse, a 6-year-old with a big appetite.
FOX 2: "How many did you order? How many chili cheese fries? Do you remember?
"Like more than 12," he said.
This past Saturday it happened just before bedtime - "I gave him the phone to play and I wasn't paying attention," said dad Keith Stonehouse. "I was watching my show."
But Mason wasn't playing a game, he was scrolling through the Grubhub app. So, with dad's phone in hand, Mason planned out his menu..
It started with some shrimp from Happy's as an appetizer, a few chicken sandwiches from Shawarma Yes, and for dessert, ice cream from Leo's which just happens to be dad's favorite.
What dad didn't know, was that Mason was actually placing order after order.
"Pizzas and rice and chili cheese fries,"
And those orders were being filled.
"I looked out the window and he popped up and he said 'Who's here?' Keith said.
At first, dad wasn't sure what was going on.
"My wife has a bakery and people are always dropping off stuff from weddings or events," Keith said.
FOX 2: "What did you say when the food got here?"
"I was in bed," Mason said.
In the meantime, there was a parade of food delivery.
"Now I'm picking up more food, and it happens again and again," Keith said. "Cars are coming in the driveway, while cars are leaving the driveway," Keith said.
Eventually, dad put it together.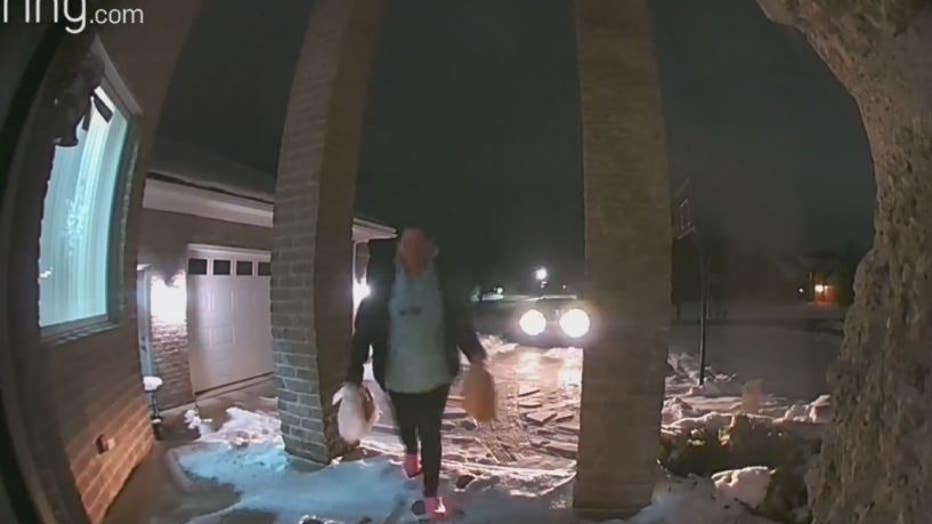 "I looked at my phone and it said 'Chase fraud alert: $439 for pizzas,'"
The total damage was nearly $1,000 - helped by Mason's generous spirit.
"And then he tipped 25 percent on every single order," said Keith.
In the morning the shawarma tsunami finally stopped.
FOX 2:"What did you think happened to the food?"
"Maybe they threw it away," Mason said.
There was the matter of picking up the tab.
FOX 2: "How much money did you have in your piggy bank?"
"One hundred and fifteen," Mason said.
FOX 2: "And how much do you have now?"
"One cent," he said.
It's a lesson that can be hard for everyone to digest. 
"This is my lesson first and foremost," Keith said. "And hopefully parents out there see and learn from this."
FOX 2: "Did you learn a valuable lesson through all this?"
"Only one," Mason said.
FOX 2: "What's that?"
"They took my money," he said.
But it is clear they didn't take his spirit.
"Well at dinner after all that, then I ate some shrimp, my Nana gave me some shrimp, but my dad said no," he said.
Grubhub got wind of what happened and offered a $1,000 gift card.