2023 TCS NYC marathon preview: What you need to know
NEW YORK CITY - The 2023 TCS New York City Marathon is Sunday, and all the excitement leading up to the iconic event can be felt across the city!
"This is the biggest block party now for New York," former TCS NYC Marathon champion Meb Keflezighi said. "No matter what your bank account or your political view is, this part of the New York City sport of the marathon and the community is behind it."
Thursday kicked off the 3-day TCS NYC Marathon Expo at the Javits Center.
"Fifty-thousand runners will be making their way here over the next three days to pick up their bibs and their t-shirts and any other last-minute race items that they need for race day," said Ted Metellus, TCS New York City Marathon Race Director and SVP of events with the New York Road Runners. "It's a celebration, it's a culmination, it's a welcoming of folks. The Expo is open to the public. So we welcome folks to come on down here to the Javits Center, learn a little bit more about New York Road Runners, learn a little bit more about the TCS, New York City Marathon – and health, wellness and goodness all around." 
Thursday also included supporting the runners of tomorrow.
"New York Roadrunners has an incredible job of giving kids the activities they need to be active," adds Susannah Scaroni, the defending wheelchair champion and course record holder. "They're making it fun, making their peers have the resources, and they can all do it together, and that's essential for all of us."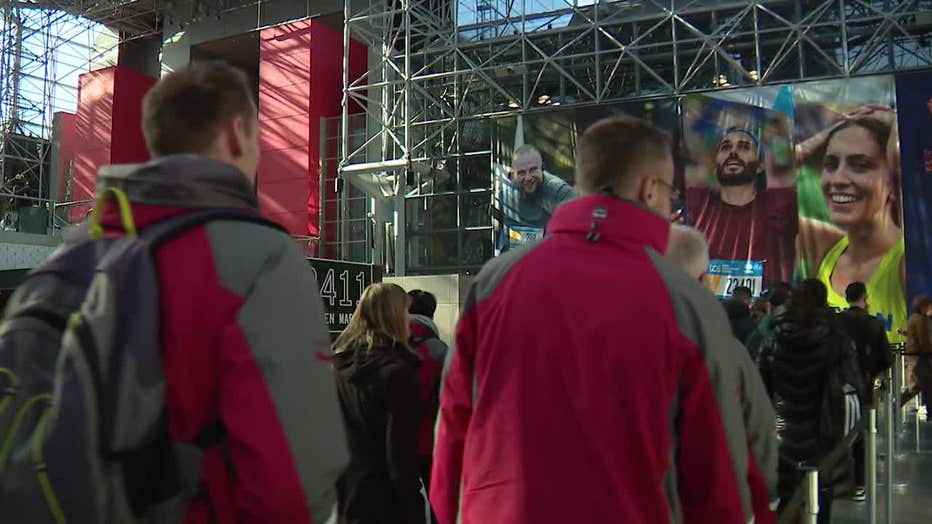 Through the rising New York Road Runners program, defending champion Susannah Scaroni and former champ Meb Keflezighi, ran alongside city students from all five boroughs in a 400-meter dash that ended at the official finish line.
As for the spectators, these are some of the prime cheering sections along the route.
"I'm a big fan of obviously Fourth Avenue Atlantic, Barclays section of Brooklyn is amazing as well," Metellus added. "When the athletes come off of the Queensboro Bridge coming out there in First Avenue, you can see those athletes there, the Bronx at mile 20 is amazing."
On Friday, it will get really real for those on the quest to conquer 26.2. At 5 p.m., the opening ceremony takes place, fittingly at the finish line – the nation of every runner will be represented and it will be topped off with fireworks. 
Download the official marathon app to track friends and family as well.