2023 on track to become Earth's warmest year on record after shattering September temperature records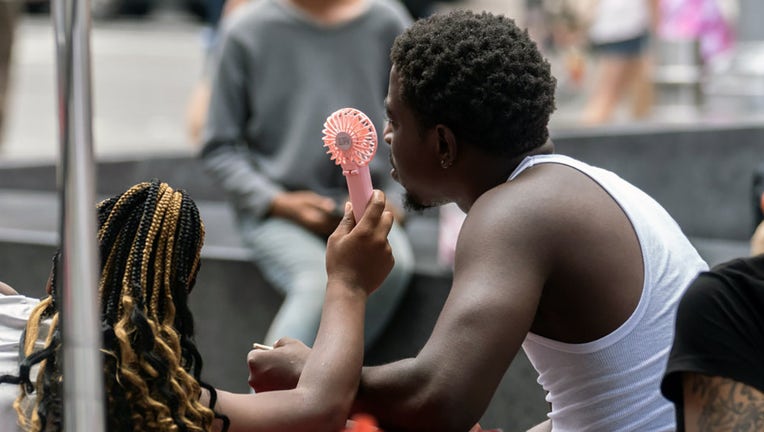 article
Scientists have announced that Earth just experienced its hottest September on record – both by land and sea – which is continuing an ominous streak of record-breaking temperatures that is putting 2023 on track to become the warmest year on record.
The World Meteorological Organization said that according to the European Union's Copernicus Climate Change Service (C3S), September had an average surface temperature of 61.48 F (16.38 C), which is 0.9 F (0.5 C) above the previous warmest September, set in 2020.  The month as a whole was about 3.15 F (1.75 C) warmer than the September average for the pre-industrial reference period.
EARTH SEES HOTTEST 3 MONTHS ON RECORD WITH UNPRECEDENTED SEA SURFACE TEMPERATURES, EXTREME WEATHER
Meanwhile, ocean temperatures continue to set records.  The average sea surface temperature in September outside the polar regions was 69.66 F (20.92 C) – the warmest on record for September and second-warmest ever measured – behind last month.  
Globally averaged surface air temperature anomalies relative to 1991–2020 for each September from 1940 to 2023. (Copernicus Climate Change Service/ECMWF)
"Since June, the world has experienced unprecedented heat on land and sea. The temperature anomalies are enormous – far bigger than anything we have ever seen in the past," WMO Secretary-General Prof. Petteri Taalas said in a news release. "What is especially worrying is that the warming El Nino event is still developing, and so we can expect these record-breaking temperatures to continue for months, with cascading impacts on our environment and society."
Taalas said the WMO would continue to work with scientists to understand what else is contributing to the record-breaking warming of the Earth.
STRONG EL NINO WINTER: WHAT KIND OF WEATHER YOU CAN EXPECT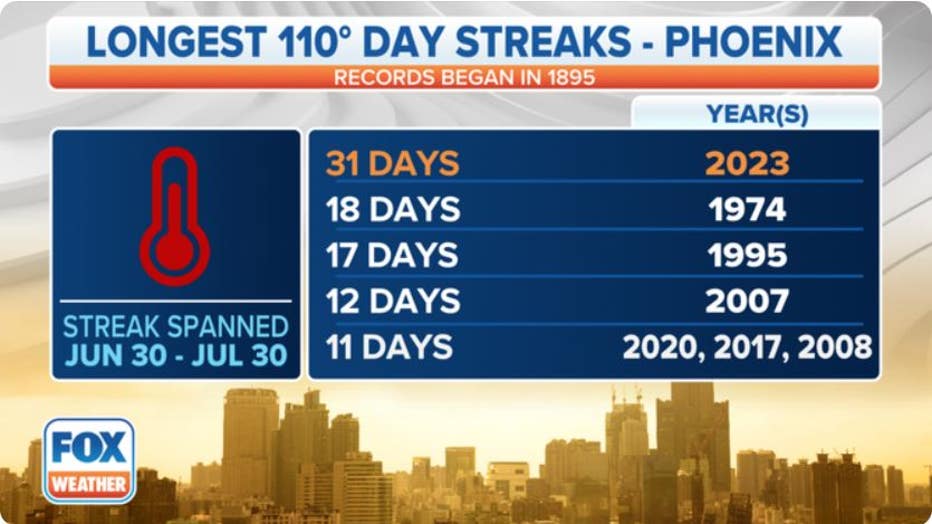 Phoenix saw 31 consecutive days of temperatures 110 degrees or hotter in 2023. (FOX Weather)
Heat waves have dominated the headlines over the last several months, with record-breaking temperatures being experienced here in the U.S., as well as across Europe.
According to Maricopa County, Arizona, officials, more than 330 people have died this year so far due to heat-related issues, and more than 270 deaths are under investigation. Phoenix also saw a record-breaking 31 consecutive days of temperatures 110 degrees or warmer.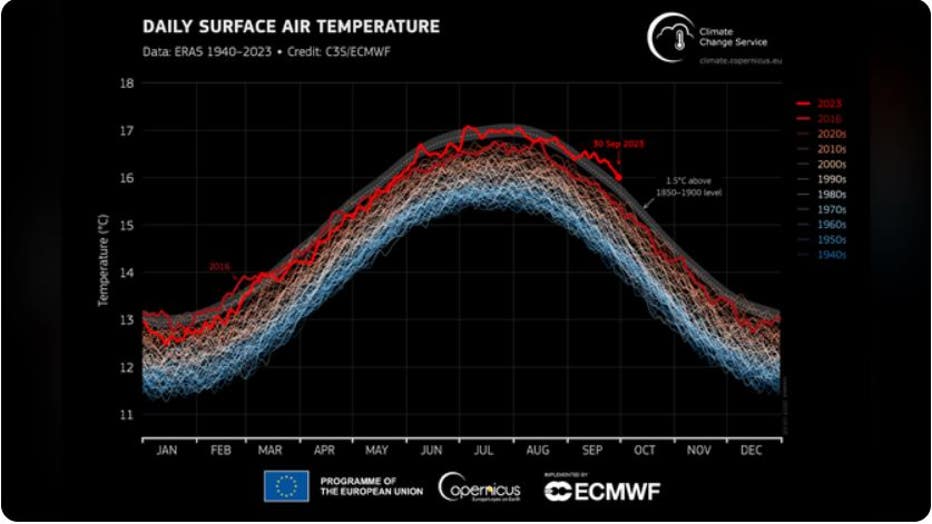 Global daily surface air temperature (°C) from 1 January 1940 to 30 September 2023, plotted as time series for each year. 2023 and 2016 are shown with thick lines shaded in bright red and dark red, respectively. Other years are shown with thin lines
Europe also set records this summer when temperatures soared far over 100 degrees in historical cities like Rome, forcing officials in several countries to close popular tourist destinations to keep people safe from heat-related illnesses.
"The unprecedented temperatures for the time of year observed in September, following a record summer, have broken records by an extraordinary amount," Samantha Burgess, Deputy Director of the Copernicus Climate Change Service, said in the news release. "This extreme month has pushed 2023 into the dubious honor of first place, on track to be the warmest year and around 1.4 C above preindustrial average temperatures. Two months out from COP28 – the sense of urgency for ambitious climate action has never been more critical."
Sea ice remains at record-low levels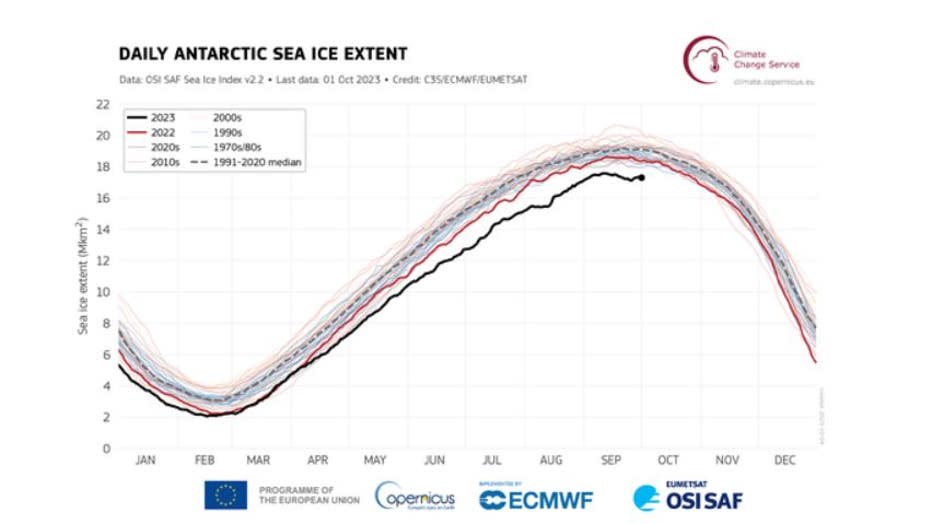 Daily Antarctic sea ice extent from 1979 to September 2023. Shades of blue are used for years up to 1999, and shades of red from 2000 onward. The year 2023 is shown with a thick black line, the year 2022 with a thick red line, and the median for 1991
According to the report, Antarctic sea ice remained at a record-low level for this time of year. Scientists say the daily and monthly extents reached their lowest annual maxima in the satellite record in September, with the monthly extent 9% below average.
According to the report, the daily Arctic Sea ice extent reached its sixth-lowest annual minimum while the monthly sea ice extent ranked the fifth-lowest, at 18% below average.