2 Hempstead schools improve academic performance
After years on the state's improvement list, two Hempstead School District schools are now in academic good-standing, according to administrators. 
Graduation rates, once below 40%, are now at 86%. 
"Today we announce that Hempstead High School and Alverta B. Gray Schultz Middle School have been removed from the NYS Ed list of underperforming schools," said Superintendent Regina Armstrong. 
For decades, the district suffered unstable leadership plagued by political battles for control over the school board, including administrative staff. Now with greater accountability, administrators believe there's more support.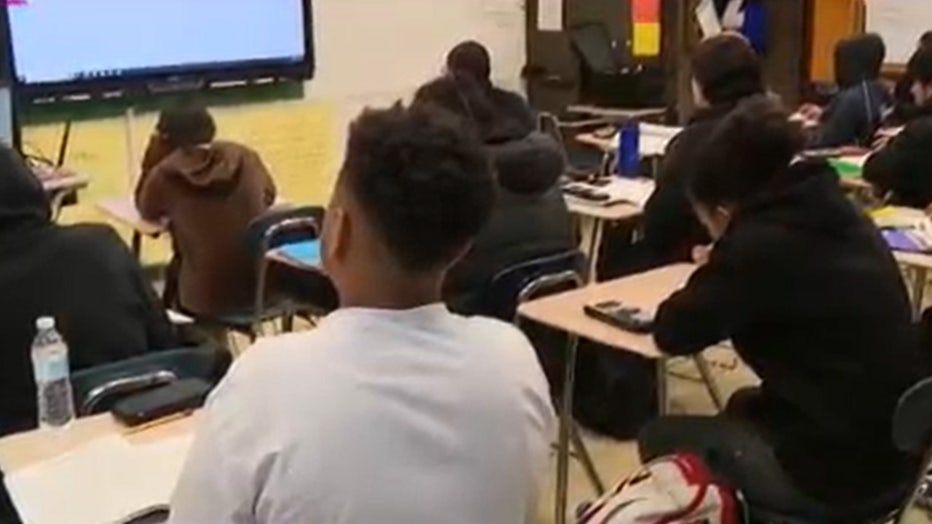 FILE - Students in Hempstead School District. (FOX 5 New York)
Camila Rojas, a senior, called the news progress in the right direction. She and some other students symbolically ripped "receivership" signs which is the state's term for schools under extra monitoring. 
"I think there's still work that needs to be done but I can see we're heading in the right path towards success," she said. 
But Hofstra University education professor Alan Singer still has concerns. 
"This is a district that faces a lot of challenges," Singer said. "It needs state support. I don't think the state should end its involvement." 
Former Board of Education member Melissa Figueroa said there's still room for improvement. 
"I do hope that the district moves forward in a way where they can be held accountable and they're transparent about grades and the way they're being reported," Figueroa said. 
State education department officials told FOX 5 New York they recently completed an update of academic ratings for schools in several districts and have already notified administrators. The information will be on the Department of Education's website later this month or in early April.