The Dolly Llama Waffle Master opens in the East Village
EAST VILLAGE - What's better than a waffle? A waffle with ice cream.
'The Dolly Llama Waffle Master' is now open in the heart of the East Village, on 1st Avenue.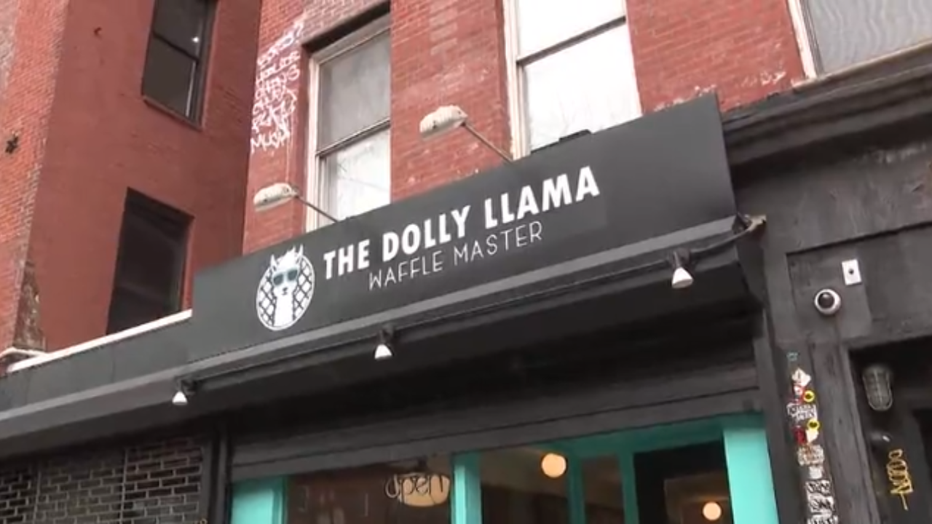 The Dolly Llama dessert restaurant located on 137th 1st Avenue.
The Los Angeles born waffle and ice cream shop features signature creations like its waffle box and its Hong Kong style bubble waffle cones, and the option to create your own waffle box.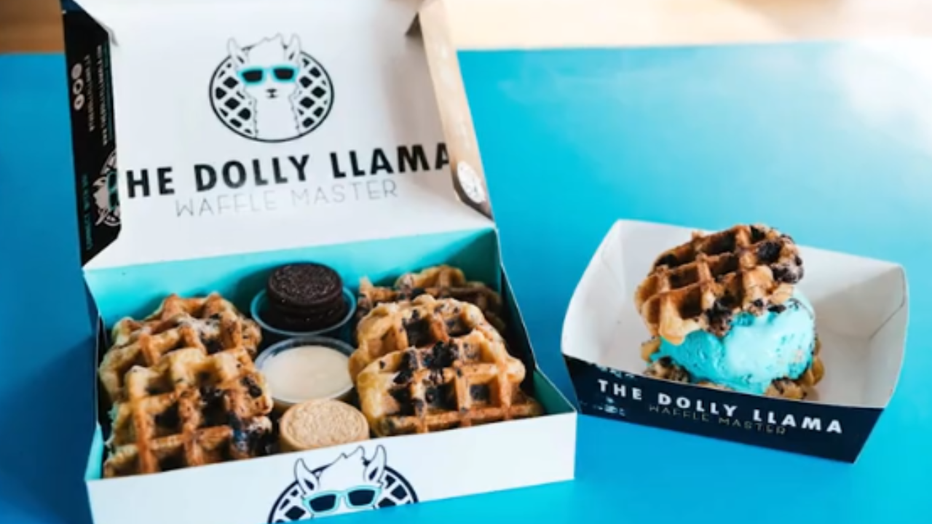 The Dolly Llama Waffle Master customizable waffle box. (Photo Credit: The Dolly Llama Waffle Master)
Founded by two childhood friends, restaurateur and entrepreneur Samuel Baroux and real state executive Eric Shomof, they made their dreams of working together a reality.
Since its gran opening in 2017, the dessert shop has dominated L.A.'s waffle scene with its own spin on the bubble waffle, waffle sticks, and liege waffles.
'The Dolly Llama' attracts families, dating folks, and people who just really love waffles and ice cream. 
With its aesthetic flare and large selection, the shop prides itself on its Hong Kong bubble waffle because its lighter and fluffier than the tradition Belgium waffle.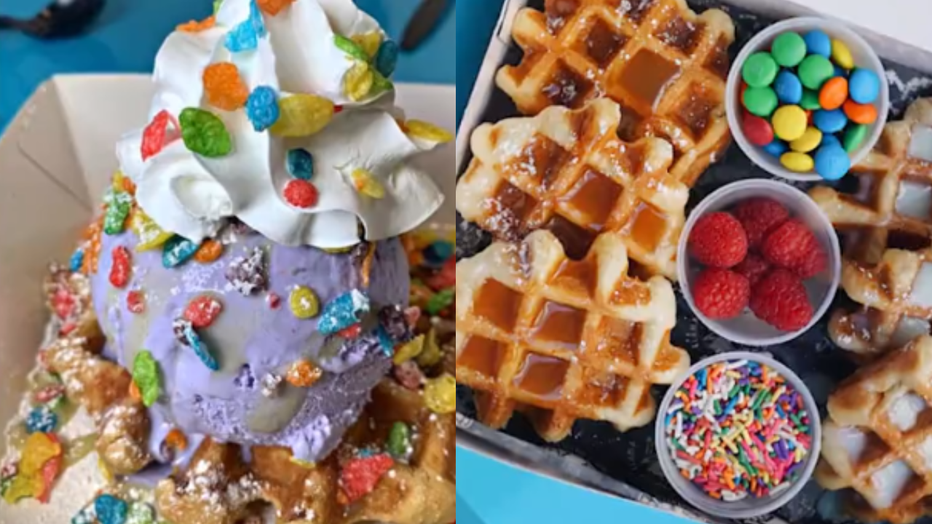 The 'OG Liege Jr.' (left), features one large scoop of premium ice cream on a mini waffle. The 'Mini OG' box (right) features waffles sprinkled with powdered sugar and toppings of choice. 
The name is based on a llama. She apparently lived on a farm in the South of France when Baroux saw her.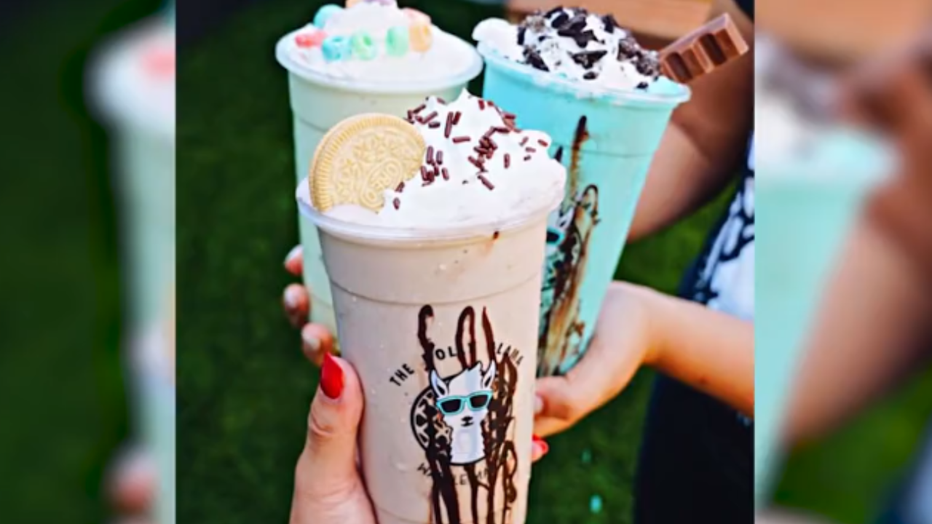 They offer 5 different specialty shakes. The Dolly Llama, the cinnalover, the peanut better, the coffee snob, and the snow storm. (Photo Credit: The Dolly Llama Waffle Master)
This llama had such an impact on confounder Samuel Baroux that he decided to name the shop after his '"favorite llama." Hence, why the logo features a llama with sunglasses on.
Baroux says llamas are social and friendly who generally love people, and so they wanted the ice cream shop to embody just that.