2023 NYC elections: What New Yorkers should know
NEW YORK - It's Election Day in New York City. With the migrant crisis, a brand-new City Council seat and new district lines, many experts say that this November election could foreshadow how key congressional districts swing in 2024.
Primary elections tend to showcase tighter contests in this heavily Democratic city, but several Republicans are hoping to gain power in some contentious races.
Due to redistricting, all 51 City Council seats are up for reelection. NYC voters will also decide on three district attorneys' races, two state-level propositions and seats for several judges.
Polls closeD at 9 p..m.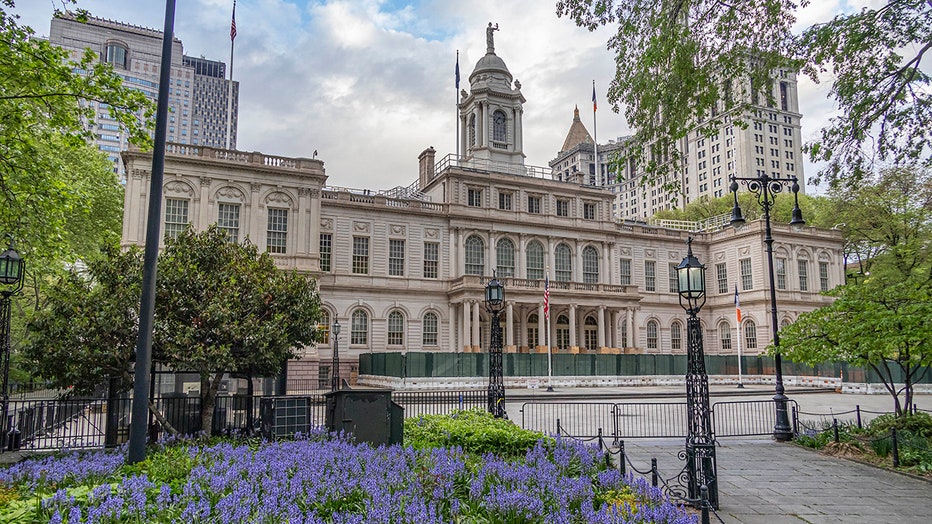 New York City Hall is located at the center of City Hall Park in the Civic Center area of Lower Manhattan, between Broadway, Park Row, and Chambers Street. The building houses the office of the Mayor of New York City and the chambers of the New York
City Council
Every 10 years, New York City establishes a commission to redraw City Council district boundaries to reflect any population and demographic changes. This time around, the commission sought to amplify the voices of a growing Asian population, resulting in a new District 43 that includes parts of Sunset Park, Bensonhurst and Dyker Heights.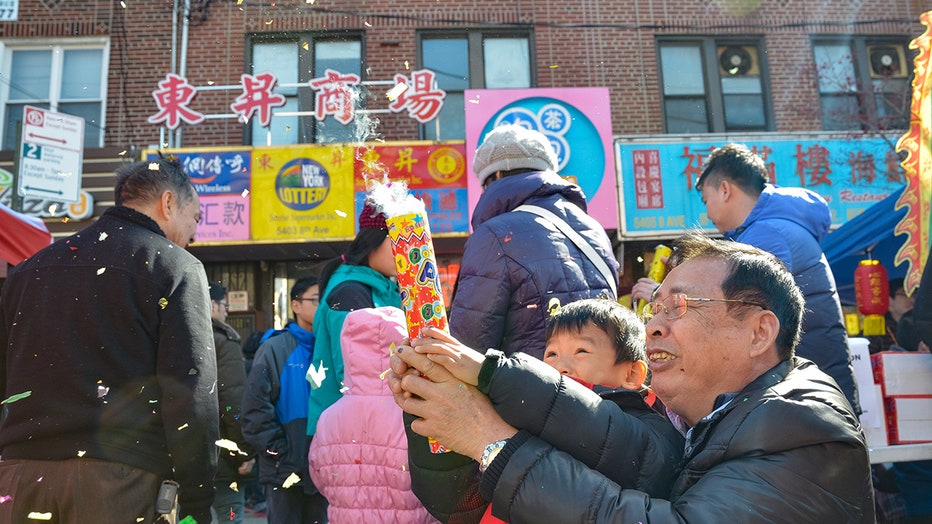 Children, aided by their parents, let of confetti poppers. Members of New York City's Chinese-American community celebrated the formal close of the Lunar New Year period with a Lantern Festival in the heart of Brooklyn's growing Chinatown located in
The new borders are also forcing two incumbent council members to run against each other. 
Fourteen of the 51 are races uncontested, but outcomes for several districts remain uncertain, including former Democratic strongholds that voted for Republican Curtis Sliwa in the 2022 mayoral race.
Brannan vs. Kagan
District 47: Bay Ridge, Coney Island, parts of Bath Beach in Brooklyn
In one of the most talked about races in this election cycle, incumbent Justin Brannan (D) faces off against fellow incumbent Ari Kagan (R) after both of their South Brooklyn districts were sliced and diced. 
Brannan, the Council's Finance Committee Chair and former punk rocker musician, is backed by city labor unions and Mayor Eric Adams.
Kagan, a former radio host from Belarus, switched political parties in 2021, and the district too seems to be swinging rightward.
The two have clashed over the migrant crisis, policing and other local issues.
"[Brannan]'s solutions are destructive for our city," Kagan told Good Day New York. "He's talking about less police, more migrant shelters, more taxes."
"If I did a shot every time [Kagan] told a lie, I would be in the emergency room right now," Brannan said in a separate Good Day New York interview. "A lot of my colleagues like to point fingers at the problem … you have to come up with solutions."
Other races to watch
Susan Zhuang (D) and Ying Tan (R): In this newly drawn district with no incumbent, Tan hopes she can represent the rightward swing among the city's Asian American population amid rising crime and school admissions changes.
District 43: Parts of Sunset Park, Bensonhurst and Dyker Heights in Brooklyn
Yusef Salaam (D): The criminal justice reform activist, who was one of five men convicted and later exonerated in the "Central Park Jogger" rape case, is running unopposed.
Vickie Paladino (R) vs. Tony Avella (D): The outspoken Republican council member won her seat over the former New York state senator by only a few hundred votes in the last election. Watch Paladino's August interview on Good Day New York HERE.
District 19: College Point, Whitestone and Bay Terrace in Queens
Inna Vernikov (R) vs. Amber Adler (D): Vernikov, a vocal supporter of Israel, was recently arraigned on a gun charge after prosecutors said she brought a pistol to a pro-Palestinian demonstration. Watch her August interview on Good Day New York HERE.
District 48: Homecrest, Sheepshead Bay, Brighton Beach and Manhattan Beach in Brooklyn.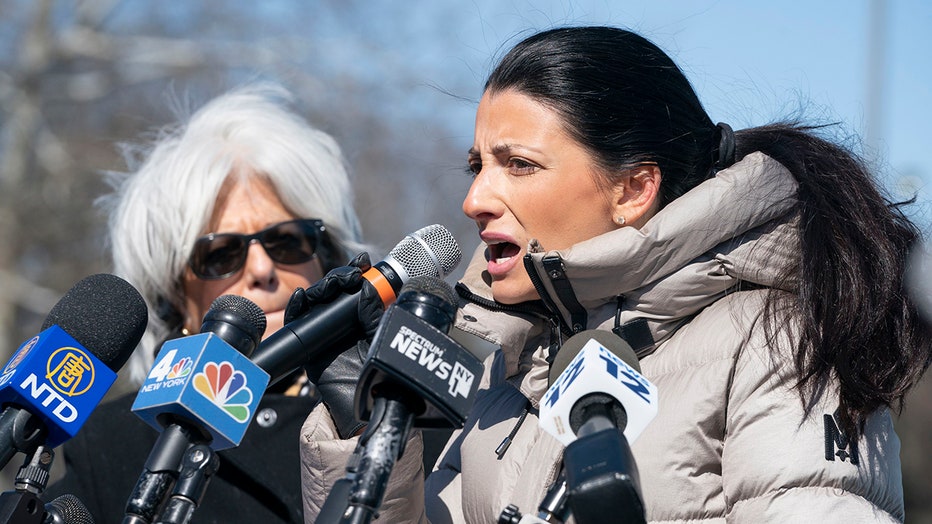 New York City Council member Inna Vernikov speaks at a press conference as New York City Council Member Vickie Paladino watches on Tuesday, March 29, 2022, in Flushing Meadows Corona Park in Queens.
New York State Ballot Measures
Voters will decide on two amendments to the New York State constitution, which means they passed the state legislature twice and are now waiting to be approved by voters. One affects small school districts, and another involves sewage projects upstate.
Removal of small city school districts debt limit: "If passed, spending and debt restrictions placed on small city school districts will be eliminated. A "small city" has less than 125,000 people. If this proposal passes, small city school districts would be allowed to have the financial flexibility of other school districts. School districts with more residents do not have specific debt limits," according to NYCvotes.org.
Extending sewage project debt exclusion from debt limit: "If passed, sewage debt for treatment, disposal, and construction projects will not count as debt for counties, cities, towns, and villages in the state. This debt is already excluded but that exception will expire on January 1, 2024. This would extend the exception until January 1, 2034," according to NYCvotes.org.
Queens District Attorney
Three of the five boroughs have district attorney seats on the ballot, but the Bronx and Brooklyn are running unopposed. That leaves Queens District Attorney Melinda Katz, the heavy favorite against Republican Michael Mossa and George Grasso, who's running on a third-party line after losing in the primaries.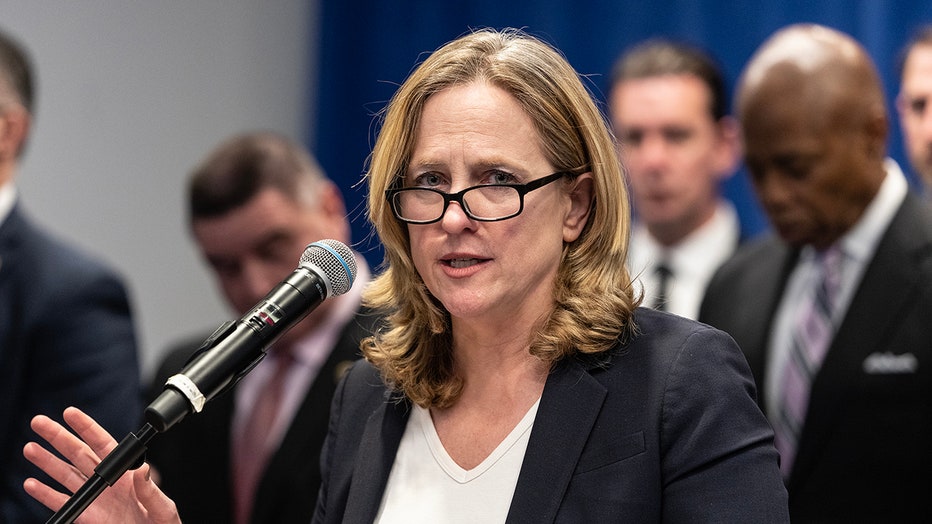 Queens District Attorney Melinda Katz speaks in New York. (Photo by Lev Radin/Pacific Press/LightRocket via Getty Images)