Heavy showers, 30 mph winds, cold front passes through tri-state area
NEW YORK CITY - Flooding remains a concern for much of NYC as Tropical Storm Philippe brings heavy rainfall.
The rainy weather is just ahead of a slow moving cold front that is heading east across all parts of the Tri-State. The cold front could make the random rainfall worse. 
Wind gusts of 40-50 mph are expected through Sunday as the low passes through. As a result, some power outages may occur.
Due to the heavy and random rain showers, flash floods are likely. There is a flood watch in NYC until Saturday at 8 p.m.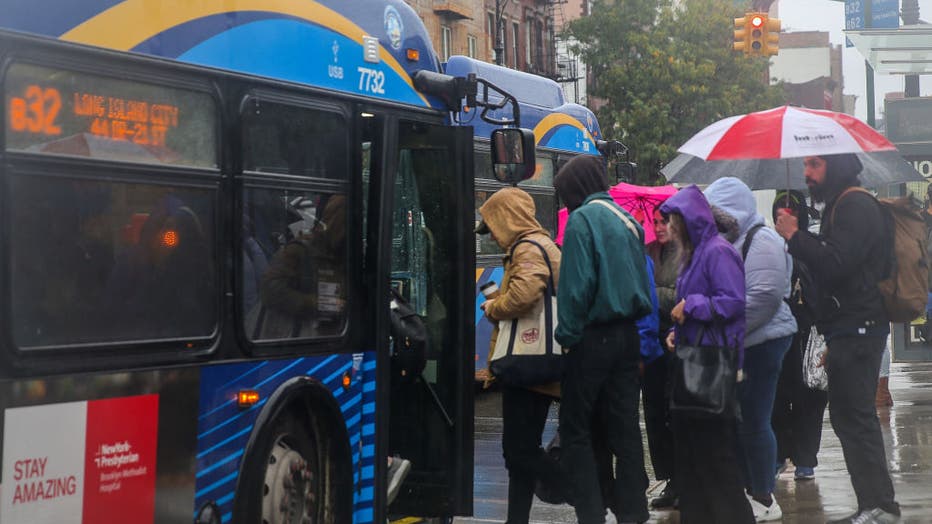 (Photo by Selcuk Acar/Anadolu Agency via Getty Images)
Forecast models show widespread rainfall totals of 1-3 inches are likely by midday Sunday.  
Sunday should see windy but clear conditions with highs in the 60s, with lows in the 50s.
Fog has also been an issue throughout the area and visibility has been reduced to two miles.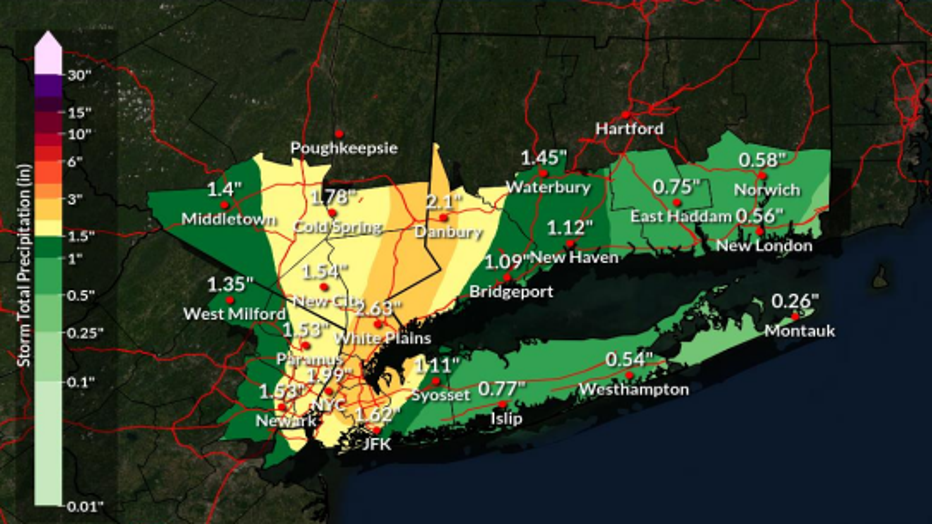 Expected rainfall as of Friday. 
Officials say flooding locally could be significant causing disruption to transportation, flooding basements, first floors of buildings and underground infrastructure,. 
NYC Emergency response
After a week of criticism following last week's torrential rains and flooding, the Adams administration on Friday is not taking any chances.
"This briefing is to let New Yorkers know that we are preparing for periods of potentially heavy rain," said Deputy Mayor Sheena Wright at an Emergency Management briefing Friday afternoon.
"Our agencies… are already on the ground clearing catch basins, particularly in areas we know flood regularly," said OEM Commissioner Zachary Iscol.
Even though this weekend's forecast calls for less* rain than last Friday, City Hall is undoubtedly doing more communicating.
OEM Commissioner Zachary Iscol told God Day New York: "We do a lot to notify the public."
"We can always do more." he added.