VIDEO: New England Patriots TE Rob Gronkowski interrupts White House press briefing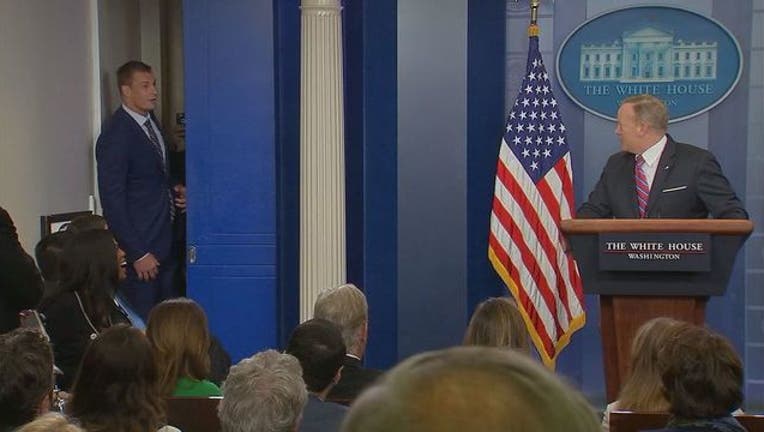 article
WASHINGTON - The White House briefing room has become more and more crowded since Donald Trump took office, but even Sean Spicer was surprised by one face who made an appearance at Wednesday's daily press briefing. New England Patriots tight end Rob Gronkowski opened the door mid-briefing, surprising Spicer-- you know, just to make sure everything was okay.
Gronkowski was at the White House with his team celebrating their 2017 Super Bowl win-- ironically, on the same day former Patriot Aaron Hernandez was found dead in his Massachusetts prison cell.
As Spicer was taking questions near the end of Wednesday's briefing, "Gronk" opened the briefing room door and asked, "Need some help?" A rather stunned Spicer responded, "I think I got this, but thank you." As the room laughed along, Spicer told Gronkowski he would see him in a minute, and turned his attention back to the reporters, adding, "That was cool."
Watch the video below (app users, click here to watch):