Kubiak sits Peyton Manning for Bears game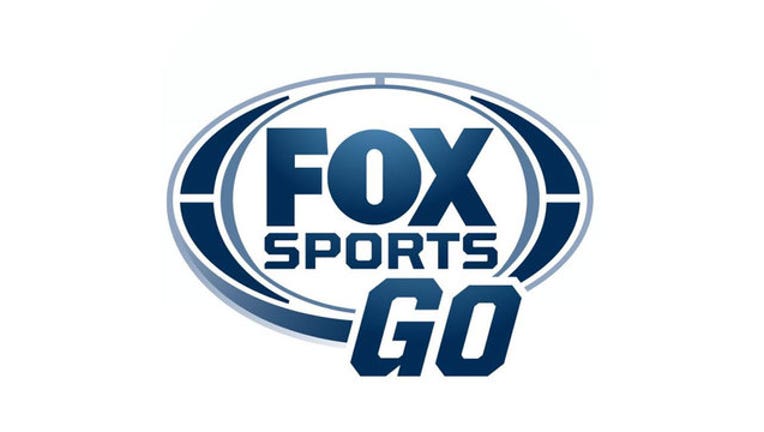 article
ENGLEWOOD, Colo. (AP) — On his 25th birthday, Brock Osweiler will make his first NFL start, replacing an injured Peyton Manning in the Broncos' much-anticipated game against the Chicago Bears.
"That would be an awesome birthday present if we can go get a win," Osweiler said Monday a few minutes before a somber Manning stood at his locker a few feet away and spoke about his various ailments and the pain of being benched.
Broncos coach Gary Kubiak decided to make the switch Monday in the aftermath of Denver's 29-13 loss to Kansas City in which Manning was picked off four times and had a rock-bottom 0.0 passer rating in 2 1-2 quarters of work. Osweiler relieved him and drove Denver to two late touchdowns.
Kubiak was kicking himself for letting Manning play against the Chiefs after he'd been limited during the week by a torn plantar fascia in his right foot, a mysterious ribcage injury that announced itself over the weekend and a lingering sore throwing shoulder. Manning went for an MRI on his ribs Monday.
"All of our full attention is going to be to getting Peyton back and healthy," Kubiak said.
Manning wanted to gut it out again and see if he could practice during the week and play Sunday. But a day after Von Miller called Manning "the Sheriff," Kubiak made it clear he was the one calling the shots and wasn't going to acquiesce again to Manning's wishes out of deference to the five-time MVP.
Manning stood at his locker not long after Kubiak told the team of the switch and, ever the professional, accepted his coach's decision with grace.
"I want to try to get healthy this week," Manning said. "I'm disappointed that I'm injured. I'm disappointed in the game yesterday. I will try to take advantage of this week and try to get to feeling better and getting healthy."
Kubiak said he met with Manning for an hour Monday morning and told him of his decision — which he said Manning didn't like.
"I've never met a player who agreed to that," Kubiak said. "I mean, no, he's up there today and he wants to go, he wants to do everything he can for his football team and I knew that and I expected that. I tried to express to him my concern to getting him back to himself and feeling better. And I think he understands the position I'm in and I sure as hell understand the type of person he is and the player he is."
Manning won't practice this week nor will he suit up against the Bears, when rookie Trevor Siemian will be Osweiler's backup. Manning will spend lots of time with team athletic trainer Steve Antonopulos.
Kubiak wouldn't speculate how long Manning might be out, saying, "our focus is not going past today or the Chicago Bears. We're all-in this week as a football team to get better and get ready to go play."
The only time Manning ever missed a start in his 18-year career came when he sat out the entire 2011 season following a series of neck surgeries that ultimately led to his departure from Indianapolis and his signing with the Broncos.
Osweiler is a fourth-year pro from Arizona State who GM John Elway selected in the second round of the 2012 draft with the explicit intention of serving as Manning's protege and eventual successor.
"First of all, it's very exciting," Osweiler said. "But at the same time, Peyton is still our guy. He's one of the best ever to do it. He's been extremely supportive of me ever since Day 1. He's taught me so many things. So, I'm going to continue to support him.
"I'm the starter for this week at Chicago, but that's all it is. We're focused on this week, then we'll re-evaluate next week. But I stand by Peyton and support him 100 percent."
Osweiler's first start comes against former Broncos coach John Fox and his staff, who know all about his strengths and tendencies.
Manning had the worst game of his career Sunday when he completed 5 of 20 passes for 35 yards with four interceptions and had a 0.0 passer rating. This season he had just nine TD passes and a league-high 17 interceptions.
"I just think it's the grind of the season, a bunch of bumps and bruises," Kubiak said.
Manning was very limited at practice last week but felt he could play, especially with the Broncos short-handed on both offense and defense.
"He was doing everything he could to play for this football team," Kubiak said. "And he would do it again this week, too. I can tell you that. ... but I feel like I need to make this decision."
The news didn't really catch players off-guard.
"I know he seems like he's Superman, but he's banged up," Aqib Talib said. "So, he's got to get healthy like everybody else who's banged up."
___
AP NFL website: www.pro32.ap.org and www.twitter.com/AP_NFL
___
Follow AP Pro Football Writer Arnie Melendrez Stapleton on Twitter: http://twitter.com/arniestapleton