Colin Kaepernick appears to generate interest from pro football team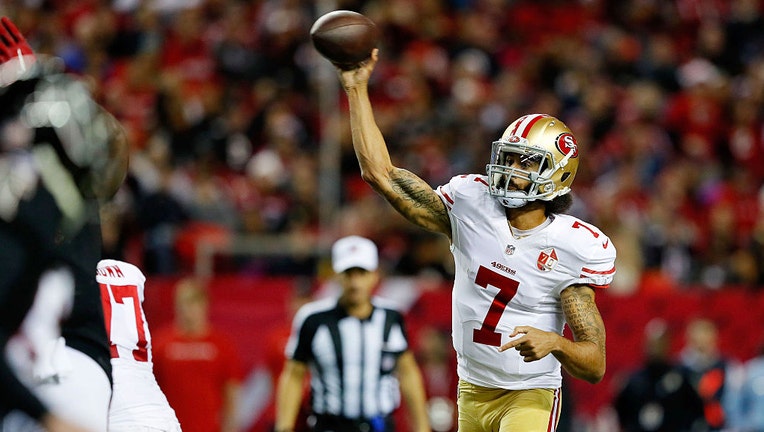 article
Colin Kaepernick may have a shot at getting another chance in professional football — it just may not be in the NFL.
Despite addressing a letter pleading with the New York Jets to add them to their practice squad, Kaepernick remained unsigned Thursday. He has not thrown a pass in the NFL since 2016.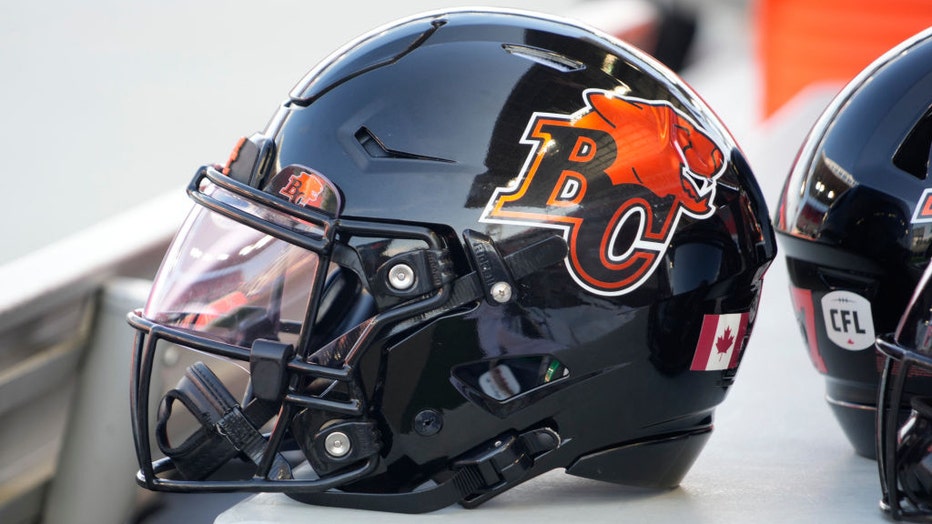 FILE-A BC Lions helmet sits on a bench before the game against the Toronto Argonauts at BMO Field on July 3, 2023 in Toronto, Canada. (Photo by John E. Sokolowski/Getty Images)
Regardless, Kaepernick reportedly received some interest from a Canadian Football League team. The BC Lions added the quarterback to their negotiation list, TSN reported.
"Each team in the CFL can claim exclusive CFL rights to up to 45 players by placing them on their negotiation lists. Players can be added, removed or traded from the list at any time," according to CFL.ca.
LIONS' AMON-RA ST BROWN MET WITH BEER SHOWER UPON LAMBEAU LEAP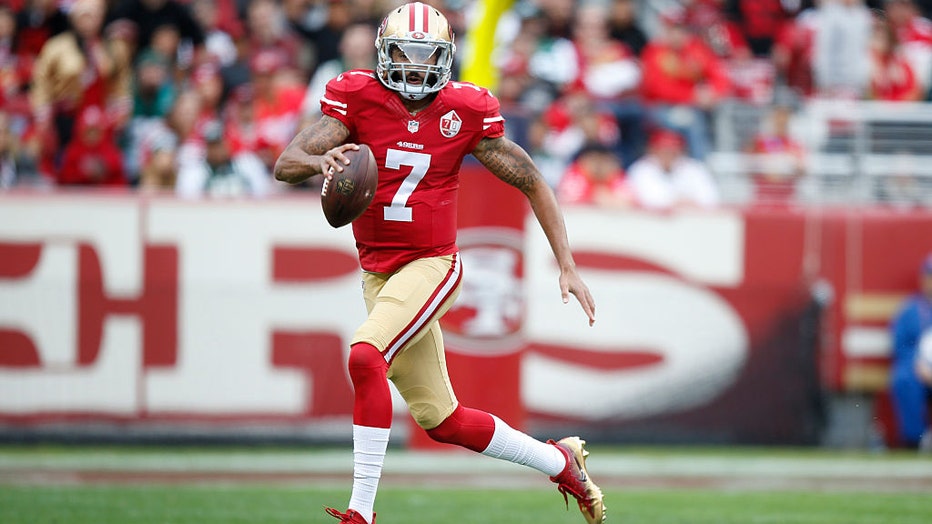 FILE-Colin Kaepernick #7 of the San Francisco 49ers looks for an open receiver during the game against the New York Jets at Levi Stadium on December 11, 2016 in Santa Clara, California. (Photo by Michael Zagaris/San Francisco 49ers/Getty Images)
It is unclear whether the former San Francisco 49ers quarterback will entertain any interest from the CFL. The 35-year-old has been out of the league since his decision to kneel during the national anthem in 2016 created a firestorm around the league. Since then, he has compared the NFL Draft to a slave auction, called for the abolition of law enforcement and suggested the NFL has not taken meaningful steps to address social injustices.
Rapper J. Cole shared a letter Kaepernick wrote to Jets general manager Joe Douglas as the team tries to figure out its own quarterback situation in the wake of Aaron Rodgers' injury.
Kaepernick wrote that he wishes the best for Zach Wilson and is not writing to take his spot as the starter. While he added that he "would love the opportunity to fill [the back-up] spot," he primarily offered to lead the Jets' practice squad.
Get the latest updates on this story at FOXNews.com
Ryan Gaydos is a senior editor for Fox News Digital.