Chargers score last-minute comeback win over Chiefs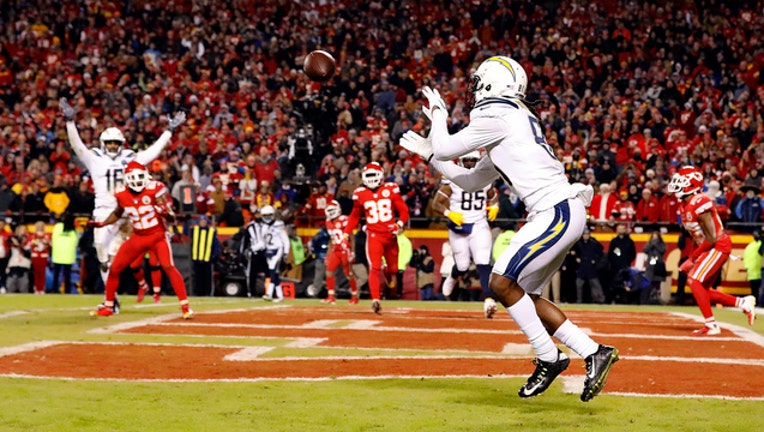 article
KANSAS CITY, Mo. (AP) -- Philip Rivers led the Chargers to a pair of touchdowns in the final minutes, then hit Mike Williams for the go-ahead 2-point conversion with 4 seconds remaining to give Los Angeles a 29-28 victory over the Kansas City Chiefs on Thursday night.
The Chargers (11-3) trailed 28-14 before Justin Jackson scored with 3:49 to go, then forced Patrick Mahomes and Co. into a quick punt. Rivers went right back to work, throwing a fourth-down dart to Travis Benjamin and getting some help from a questionable pass-interference penalty on their final drive.
The flag on Kendall Fuller gave the Chargers first-and-goal at the 1 with 8 seconds to go, and Williams hauled in a juggling catch along the sideline. And faced with an extra-point for overtime, coach Anthony Lynn went for the win and Williams was all alone in the end zone.
Not only did the Chargers clinch a playoff berth, they forged a first-place tie with the Chiefs (11-3) in the AFC West while ending a nine-game losing streak to their longtime division rivals.