NY Taxi Workers Alliance rally for survival, exemption from congestion pricing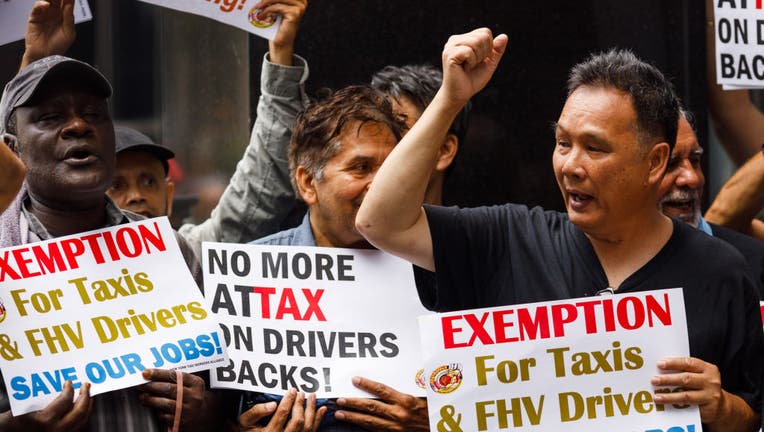 article
NEW YORK - Long-time taxi drivers in New York say they bleed yellow. 
But once congestion pricing goes into effect, they'll be bleeding income. Yellow taxicab drivers rallied Sunday, demanding an exemption from congestion pricing. They argue this is their third surcharge will devastate what's left of their industry.
"We are a mosaic of New York," said Erhan Tuncel, a yellow medallion taxi driver. "We are a part of the city. And we don't cause congestion."
Medallion taxicab drivers gathered in front of Gov. Hochul's office, upset over the MTA's final recommendations on how to toll drivers entering the central business district south of 60th Street. None of the four scenarios considered an exemption for yellow taxis. 
"The MTA is going to collapse the yellow cab sector unless the governor intervenes immediately," said Bhairavi Desai, the founder of New York Taxi Workers Alliance.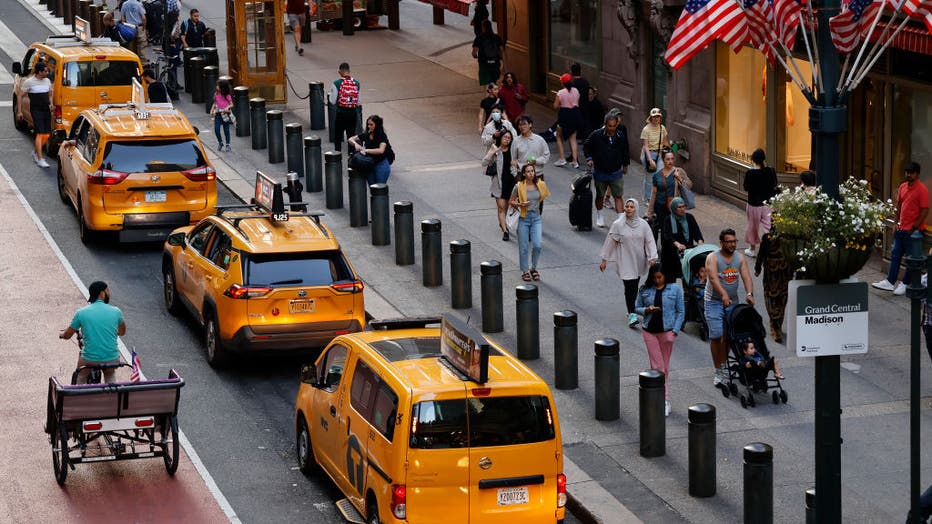 Taxicabs wait for passengers outside Grand Central Terminal on 42nd Street in New York City. (Photo by Gary Hershorn/Getty Images)
The Alliance said Uber and Lyft have 55,000 cars on the road versus 7,000 cabs and those companies eat up 80 percent of the market, cutting taxi trips down 50 percent from pre-covid numbers. As their income dwindles, the drivers already pay two taxes totaling $2.50. And if the MTA adds on another dollar, it will bring the starting fare to $8 before the passenger even buckles up. 
"That's a sticker shock, that's a huge sticker shock," said Tuncel. "People take us now, only when they have to."
The MTA has said the more exemptions they carve out for drivers, the more other drivers are going to have to pay to make up for it. And the whole purpose of the program will be watered down. 
MTA's Traffic Mobility Review Board is still tweaking the details of congestion pricing, giving taxi drivers hope they will be exempted from the plan that's expected to be in effect by next May. Without one, ridership will drop off even further, drivers will slide into poverty and an 80-year industry synonymous with New City-- will be decimated. 
"It is going to hurt us really bad," said Tuncel. "We are already struggling."